Law schools suspend classes to stop spread of coronavirus (COVID-19); hostels also closed
Taking a cue from the government, a number of law schools are suspending classes to stop the spread of the novel coronavirus, which causes COVID-19 disease. Until now more than 250 people have been infected by the virus in the country, with the death count standing at 5.
Among those springing into action include National Law University of India (NLSIU) Bangalore, which is the number 1 ranked law college in the country as per NIRF ranking released by the MHRD. The university is suspending regular classes till March 28 and is exploring the possibility of conducting online classes from March 23 onwards. The suspension period will be used to carry out disinfection routines in and around the campus. The university has however said that it will continue to function in the meantime, and that hostels and the library will also stay open.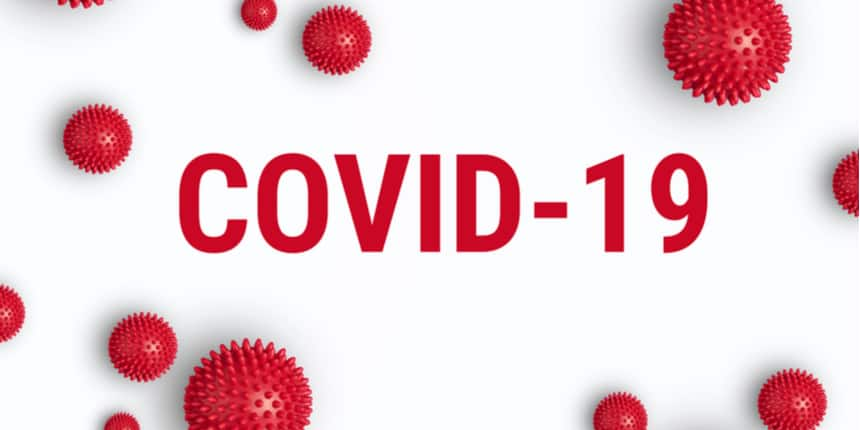 The students of National Law University of Odisha (NLUO) and Chanakya National Law University (CNLU), Patna were not so lucky as they have been asked to vacate their hostels. Both the NLUs have also suspended classes. Admission to the NLUs is based on CLAT scores; the only exception is NLU Delhi which uses AILET scores for admission.
Amit University, Maharashtra and Jamia Milia Islamia University meanwhile are restricting all face-to-face classroom interaction until March 31. In its place, Amit University is slated to start online classes so that students don't miss out on their education. Jamia Milia teachers have also been directed to make online study material available to students.
Exams cancelled
Christ University exams which were slated for March 19 have been cancelled in view of the coronavirus situation. The university hasn't yet released a new schedule.
The cancellation has also thrown into suspense the fate of MH CET law 2020 which is slated to be held on April 12 and to a lower extent CLAT 2020 exam slated for May 10.
Government Response
It may be noted that many state governments, including Maharashtra, which is the most badly affected by the virus, have already closed down schools and colleges, malls, and non-essential services to tackle the epidemic, which has been declared a pandemic by the WHO. Until now 63 cases have been recorded in the state of Maharashtra.
The central government has also been issuing stringent guidelines urging people to avoid crowded places, cut down on non-essential travel, and maintain social distancing.
Measures taken by top law colleges to stop the spread of COVID-19
Law college

Classes suspended

Other measures

National Law University of India (NLSIU) Bangalore

Until March 28

The university is currently exploring options to conduct classes online from March 23 onwards

Until March 22

-

March 14 to March 22

-

NLU Delhi

Until further notice

-

Until further notice

-

National Law University of Odisha (NLUO)




Students were asked to vacate the hostel by March 16.

Chanakya National Law University (CNLU), Patna

Until March 31

Students were directed to vacate the university premises by March 15.




Hostels will stay closed till March 31.

National Law University, Ranchi

Until further notice

Students have been asked to vacate the hostels by Sunday evening.




Those students who are on Holi break are advised to not to return to the University.

Maharashtra National Law University (MNLU), Aurangabad

Until further notice

Students asked to vacate classes

Amit University, Maharashtra

Face-to-face classroom activities cancelled till March 31

Online classes planned f

Jamia Milia Islamia University

Face-to-face classroom activities cancelled till March 31

Teachers directed to make study material available online.

Classes were suspended till March 18

-