UPES Round Table Conference: Technology is reshaping the future of legal profession
UPES Dehradun organised its second round table conference on August 1, 2017 in New Delhi. At the second edition of UPES Law Roundtable, senior legal experts from the law fraternity met to deliberate on key drivers of change in the future landscape of legal services and new roles of legal professionals. In the UPES round table, the major discussion revolved around technology reshaping the legal industry and the emerging distinct roles to transform the business and practice of law in coming years.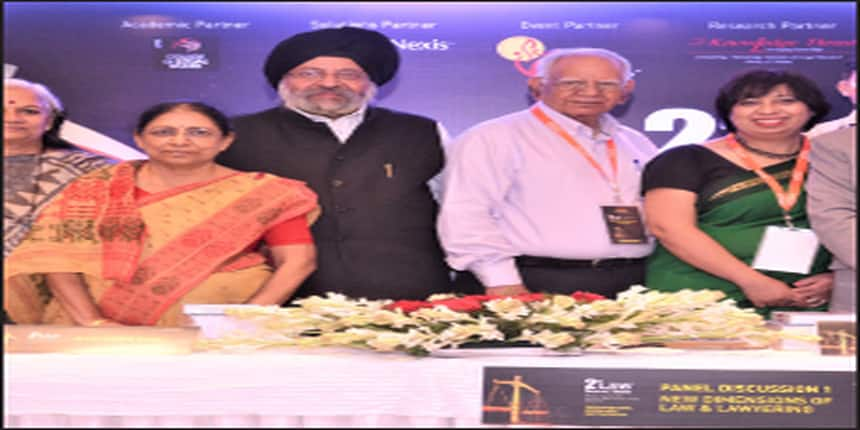 Delivering keynote address on the occasion, Utpal Ghosh, CEO and President of UPES Dehradun emphasised on the need for developing specialized skills, intensive course curriculum for training legal aspirants to succeed in a landscape constantly getting reshaped by legal tech.
During the first panel discussion on 'New Dimension of Law and Lawyering', R Venkatramani, Sr. Advocate, Supreme Court of India (Member Law Commission of India) stressed upon how the transformation in legal industry has opened doors for new career avenues such as Legal Knowledge Engineer, Legal Technologist, Legal Hybrid Professional, Legal Process Analyst, Legal Project Manager, Legal Risk Manager among others.
Dr Surat Singh International Lawyer & Advocate, Supreme Court of India, who was a part of the panel, highlighted Confidence, Competence, Communication, Connecting, Contribution, Cash Flow and Celebrating success and failures as key attributes to succeed in the changing dynamics of the legal domain.
Dr Rupinder Suri, Senior Advocate, Supreme Court of India, President Supreme Court Bar Association added, " Besides being an expert in the practice area, if you want to progress in your legal career, it is your soft-skills such as effective communication, analytical thinking, team spirit, flexibility and time management capabilities that will set you up as a successful lawyer."
Further, in the second panel session titled 'Technology Imperatives for the Legal Fraternity', Dr Bushan Tilak Kaul Chairperson, Delhi Judicial Academy witnessed some thought provoking discussions around how the era of digitalisation, automation and artificial intelligence is stirring the legal fraternity. "Adoption of advance technologies for intelligent data and information exchange related to legal cases has taken away tedious aspects of law practice, allowing lawyers to focus on higher level of analytical work. Thus to stay ahead in the market it is imperative for law professionals and firms to innovate themselves by embracing new technology tools and channels of legal practice," he remarked.
The other distinguished members participating in this panel discussion were Alok Mittal, Inspector General National Investigation Agency (Minister of Home Affairs, Govt. of India), Pavan Duggal, President Pavan Duggal Associates, Pravin Anand, Managing Partner Anand & Anand and Mr. Amit Kapur, Senior Partner J. Sagar Associates.
Stay tuned to law.careers360.com for latest news and updates on UPES Dehradun
Questions related to School of Law, University of Petroleum and Energy Studies, Dehradun
Showing 14 out of 14 Questions