All About BA LLB - If you are looking to study law in the backdrop of the prevailing social and economic situation, then BA LL.B is something that is specially designed for you. The legal-justice framework that we follow today is just an outcome of the understanding of our society and it changes with the change in our conscience level. BA. LL.B programme comprises study of all facets of law along with the context in which they are framed. BA LL.B is an integrated programme of law and it includes the study of arts subjects like political science, economics, sociology along with the common law subjects. Law aspirants who want to become a champion of the common man's legal interest can start with BA LL.B. To know more about the BA LL.B, course details, eligibility criteria and many other important information related to BA LL.B, read the complete article.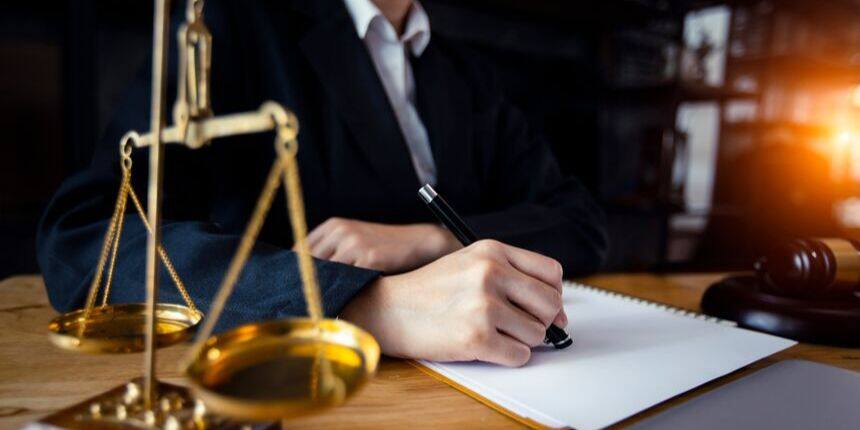 What is the prerequisite to be a BA LL.B candidate?
The answer to this question is in two layers. First, are you really ready to pick up law as your profession? Second, if yes, then what should be your eligibility criteria to take admission in BA LL.B?
The answer to the first question is here -
After completing school education one should be clear about what field they are going to choose, be it engineering, arts, law or any other field. BA LL.B requires a few traits like we have mentioned below.
First and foremost is, interest in the field of law.

Intellectual thinking

Logical and critical approach

Good concise writing skills

Communication and argumentative skills

Hard-working
If you have all or some of these traits, you can safely take up law as your career.
Eligibility Criteria for BA LL.B
There are many entrance exams conducted for admissions into BA LLB. Most of these law entrance exams follow a common eligibility criteria for BA LLB. The basic eligibility criteria for BA LL.B are mentioned below.
The aspirant should be a senior secondary holder with at least 45% marks.

There is no upper age limit for pursuing BA LL.B; however, some colleges have fixed the lower age limit at 20 years.

Those who are going to appear in their board exams may also apply for BA LL.B on the basis of their class 11th and 12th marks.
How to get admission to the BA LL.B programme
Every year many law colleges and universities conduct entrance exams for admission to BA LL.B. So, the eligible candidates may apply for any of these entrance tests, and clearing the exam will enable one to take admission to a 5-year integrated course of BA LL.B. CLAT is the most famous law entrance exam in India, and is conducted every year by the Consortium of National Law Universities. There are many other popular law entrance exams conducted every year, some of these are the following.
Top law entrance exams of India - BA LL.B
| | |
| --- | --- |
| Entrance exam | Conducting Body |
| | Consortium of National Law Universities |
| | NLU Delhi |
| | Directorate of Technical Education, Maharashtra |
| | Bhartiya Vidyapeeth Deemed University, Pune |
| | Symbiosis International University |
| | Kalinga Institute of Industrial Technology |
| | Panjab University |
All About BA LLB - The course details
BA LL.B is a composite course of arts and law. Students going for admission to BA LLB will need to study a variety of subjects; this is in addition to participation in college training sessions and internships. The BA LLB curriculum will be divided into ten semesters and the student will have to go through rigorous study of law subjects like law of contract, legal methods, law of torts, constitutional laws, and subjects of arts. Meanwhile, seminar courses and internships will make students aware of real-life working culture in law. The internships will have to be pursued under any legal entity or advocates, lawyers.
Semester-wise subject list of BA LL.B
(Reference - G. D. Goenka University, School of Law)
| | | | | |
| --- | --- | --- | --- | --- |
| First Semester | Third semester | Fifth Semester | Seventh semester | Ninth Semester |
| English Paper I: Law and Language | Political Science-III (Public Policy and Administration in India) | Political Science-V (International Organizations) | Foreign Language - French | Moot Court Exercise & Internship |
| Political Science-I (Political Theory) | Law and Society | Family Law-I | Administrative Law | Drafting: Pleading & Conveyancing |
| Introduction to Sociology | Constitutional Law-I | Jurisprudence | Labour and Industrial Laws-I | Conflict of Laws |
| Economics-I(Principles of Economics) | Law of Crimes Paper-II (Cr.P.C.) | Law of Evidence | Alternate Dispute Resolution | Consumer and Competition Law |
| Law of Tort | Public International Law | Company Law I | Honours 1 of 1 | Honours 1 of 2 |
| Law of Contract | Inter-Disciplinary Project | Inter-Disciplinary Project | Honours 2 of 1 | Honours 2 of 2 |
| Second Semester | Fourth Semester | Sixth Semester | Eighth Semester | Tenth Semester |
| English Paper II: LP C Skills | Political Science-IV (International Relations) | Political Science-VI (Feminism and Indian Politics) | Labour and Industrial Laws-II | Principles of Taxation Laws |
| Political Science-II (History of Indian Political System) | Economics-III (Public Economics) | Company Law II | Cyber Law | Professional Ethics & Professional Accounting System |
| Psychology of Life | Constitutional Law-II | Family Law-II | Interpretation of Statutes | Seminar Course |
| Economics-II(Business Economics) | Environmental Law | Civil Procedure Code and Limitation Act | Honours 3 of 1 | Honours 3 of 2 |
| Law of Crimes Paper I (Penal Code) | Property Law | Intellectual Property Rights | Honours 4 of 1 | Honours 4 of 2 |
| Special Contracts | Inter-Disciplinary Project | Inter-Disciplinary Project | Inter-Disciplinary Project | |
NOTE - The course structure given here is taken from G. D. Goenka University, School of Law, In other law colleges some subjects may vary but the law subjects will broadly be the same.
BA LL.B - Programme Outcome
After duly completing BA LL.B(Hons.) a student will have a strong foundation of legal and socio-economic understanding which can be used as a springboard for future career and academic growth. The key outcomes of BA LLB programme are given below.
The student will have a thorough knowledge of law and legal procedures along with the understanding of social-economic and political background of law.

The graduate student will be able to deal with several legal issues and challenges

The programme will also enable the student to apply legal reasoning and critical thinking approach towards practical problems related to law.

One may also get registered in Bar Council after BA LL.B.
Top Law Colleges to study BA LL.B
Higher education options after BA LL.B
Completing BA LL.B opens a variety of options for higher education. Students may choose to get specialisation in any law stream of LLM. Another option is an MBA, especially for those who have a keen interest in corporate sector and management-related fields. One may also look out for short term diploma courses like Diploma in International Law, Human Rights, IPR, Labour Laws, etc after BA LL.B. Some of the higher education options are given below.
Master of Law (LLM) in Constitutional and Administrative Law

Master of Law (LLM) in Corporate and Commercial Law (One Year)

Master of Law (LLM) in Human Rights

Master of Law (LLM) in intellectual property and trade law
Employment opportunities after BA LL.B
The career scope after BA LL.B is just not confined to professions like lawyer or advocate, rather it expands way beyond that. There are numerous employment opportunities for a BA LL.B graduate. Some popular ones are given below along with their profile.
Employment opportunities after BA LL.B
| | |
| --- | --- |
| Profile | Key role |
| Lawyer, Advocate, Solicitor | A lawyer is someone who takes up the legal cases in courts on behalf of individuals or entities. |
| Legal advisor | In this role, a legal advisor is assigned to advise a firm or any entity in its legal issues. |
| District and Sessions Judge | District and sessions judge is an arbitrator who give judgements on the disputes before him/her. |
| Law reporter | A law reporter is one who keeps a birds eye on the legal developments taking place in the country and makes them available to the masses through the hiring entity. |
| Public Prosecutor | A public prosecutor takes up the criminal cases on behalf of a government |
| Teacher or Lecturer | After BA LL.B, one may go to the field of teaching law by taking the necessary qualifications |