DU LLM Exam Pattern 2020 - Online Mode, Total Questions and Marks
DU LLM Exam Pattern 2020 - Delhi University will release the exam pattern of DU LLM 2020 so that candidates knows the structure and format of the exam. As per DU LLM 2020 exam pattern, the entrance exam will be conducted in online mode and will be of two hours. The question paper will include 100 objective type questions; the full details can be checked below. The DU LLM applicant needs to incorporate the insights provided by the exam pattern into their preparation to ace the exam. For example, speed and accuracy should be a big part of one's preparation. Also, with subjective questions not being a part of the paper, the candidate may not spend too much time preparing for such type of questions. Go through the rest of the article to learn the full details of DU LLM exam pattern 2020.
Latest - DU LLM entrance exam to be held from September 06 - September 11, application form of DU LLM extended till July 31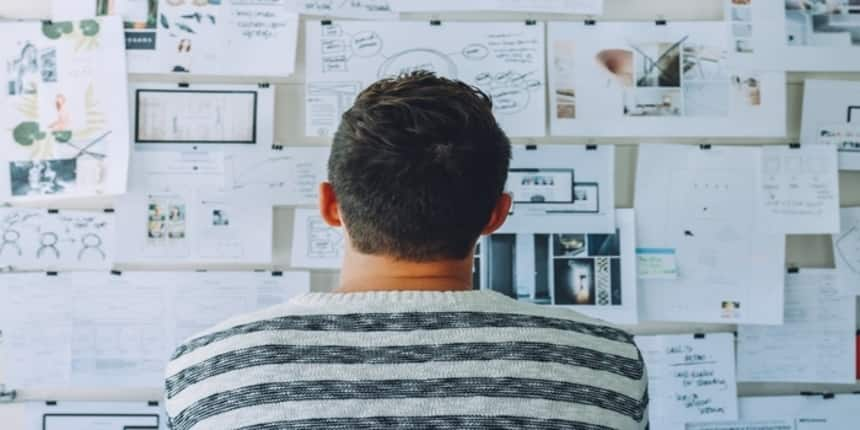 DU LLM 2020 exam pattern - What's it all about?
The DU LLM exam pattern will be released along with the information booklet at the time of release of exam notification

The candidate by going through the exam pattern will know how they need to orient their preparation and what to study.

Knowing the DU LLM exam pattern in advance will also ensure one doesn't stumped on exam day, which may happen if one is ignorant it. Like the candidate must know that there is negative marking, and guess-work may not be a wise choice.
Exam pattern of DU LLM 2020
Delhi University will conduct the DU LLM 2020 entrance exam from June 2-9, 2020. All candidates may go through the DU LLM exam pattern 2020 given in the table below.
DU LLM 2020 Exam Pattern
Exam Pattern

Details

Duration

2 hours

Mode

Online

Linguistic medium

English

Type of questions

MCQs

Total marks

400

Number of questions

100

Marking scheme

For correct answer 4 marks will be awarded

Incorrect answer will carry penalty of 1 mark.



DU LLM Syllabus 2020
Constitutional Law of India

Jurisprudence

Law of Contracts

Sale of Goods

Law of Torts

Consumer Protection

Criminal Law

Family Law

Public International Law

Intellectual Property Law

Cyber Law

Environment Law

Contemporary legal issues
DU LLM Exam Pattern 2020 - Preparation Tips
Follow the exam pattern and note all the finer points.

Along with the exam pattern, also consult the syllabus to prepare for different topics and sections.

The candidate may break the syllabus into smaller chunks and allot preparation time. Difficult topics would have to be tackled more rigorously

Maintain a timetable and study plan so that you know how much of the course is covered and how much is left.

Take mock tests and practice previous years' question and sample papers. This will build confidence and problem solving ability.
Exam day Instructions:
On exam day, one must bring their admit cards along with valid IDs.

Carefully go through the instructions mentioned on the admit card and follow them.

Report at the exam centre as per the time mentioned on the DU LLM 2020 admit card.

Upon logging in, an instruction page will appear on the computer screen. Read the instructions carefully.

It is recommended to carry clear, preferably coloured, printouts of the admit card.

To select an answer, click on the button adjacent to the option.

To change the answer,simply click on another option.

To clear responses, click on the 'clear responses' button.

To save responses, click on the 'save and next' button.

If the candidate wants to answer a question, select the 'marked for review option'. Note that If a question is answered but also marked for review, it will be considered for evaluation.
Frequently Asked Question (FAQs) - DU LLM Exam Pattern 2020 - Online Mode, Total Questions and Marks
Question: What information is contained in DU LLM 2020 exam pattern?
Answer:
The candidate by consulting the DU LLM exam pattern will know what types of questions will be asked, marking scheme, exam duration,and other vital details about the exam.
Question: Who will release the exam pattern of DU LLM 2020?
Answer:
Delhi University will release the official exam pattern. Candidates are also urged not to follow unofficial exam pattern which may be published by third parties.
Question: In what mode DU LLM exam will be conducted?
Answer:
The DU LLM 2020 exam will be conducted in online mode.
Question: What types of questions will be asked in DU LLM 2020?
Answer:
The question paper will include objective types questions.
Questions related to L.L.M
Showing 2 out of 2 Questions
63 Views
study timing for evening classes
Hello,
Actually I didn't get your question at all. If you are talking about evening classes, evening classes are a wide way for adult students who interested To continue their studies after a long time. Various colleges universities training centres NGOs organised those. Most of the classes held in evening so they can do all their work and studies also. Actually the timing varry in college to college institute to institute.
You may contact to them personally.