AIBE XVIII (18) Eligibility Criteria 2023-24: The Bar Council of India will specify the AIBE 18 eligibility criteria 2023 through the official exam notification. The AIBE exam eligibility usually remains unchanged. Only those candidates who fulfill the eligibility criteria of AIBE 18 will be allowed to appear for the qualifying examination. Candidates looking to appear for the AIBE 18 exam are advised to first check the AIBE XVIII eligibility criteria 2023. Candidates who fail to meet the bar council exam eligibility criteria will not be issued their Certificate of Practice. Read the complete article to get detailed information about AIBE 18 eligibility criteria, academic qualifications required, registration with state bar council etc.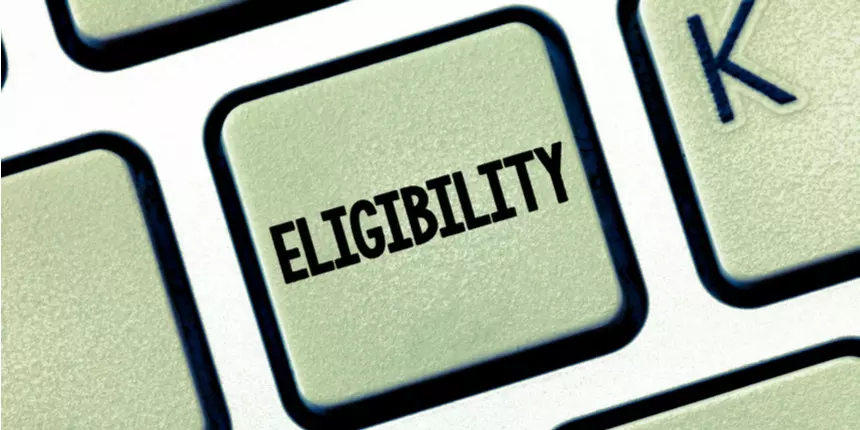 AIBE XVIII (18) Eligibility Criteria 2023-24 - Age Limit, Qualification, Minimum Marks
AIBE XVIII Eligibility Criteria 2023-24
The Bar Council of India prescribes the All India Bar Examination eligibiIity criteria in online mode. The AIBE XVIII eligibility criteria specifies details like the academic qualifications, registration for state bar council, age restrictions etc. The detailed AIBE exam eligibility criteria has been given below:
AIBE XVIII (18) Eligibility Criteria
Criteria

Eligibility

Academic Qualification

Candidates must have passed their 3 year LLB or five year integrated LLB degree from an institute recognized by the BCI.

Bar Council Registration

Candidates must have registered for their respective state bar council.

Candidates must also have an advocate card.

Minimum Marks

There are no minimum marks required to appear for AIBE 18 exam

Age Limit

There is no upper or lower age limit for taking the AIBE examination
AIBE 18 Eligibility 2023-24: Number of Attempts
The Bar Council of India has specified that there will be no cap on the number of attempts a candidate can have for the AIBE exam. It means failing in the AIBE exam any number of times will not affect the aibe exam eligibility criteria in any way.
AIBE Eligibility Criteria for Disabled/ Physically Challenged Candidates
The Bar Council of India does not specify any separate AIBE exam eligibility criteria for physically challenged or disabled candidates. However, disabled candidates get extra time to attempt the exam. Candidates who are claiming reservation under the PwD category must keep in mind the following points:
They have the required certificates to prove their disability issued by a proper medical authority
They should meet the specified percentage of disability in order to be categorised as disabled.
AIBE XVIII Application Form 2023-24
The Bar Council of India will release the AIBE 18 application form in online mode through the official website allindiabarexamination.com. Students interested in taking the exam will be required to apply for AIBE 18 within the specified deadline period. The application process of AIBE 18 will consist of important steps like registration, uploading of documents, payment of application fee. Candidates who will successfully submit their application form within the specified time period will be able to download their AIBE 18 admit card in online mode.
AIBE XVIII Exam Centres 2023-24
While filling the AIBE 18 application form, candidates will get an option to select the exam centres of their choice. Candidates can choose a maximum of three AIBE 18 exam centres preferences. Candidates must note that BCI gives candidates an option to enter their exam centre preferences, but it is not guaranteed that candidates will be allotted the exam centre of their choice.