Government Exams after LLB - Having a government job is a dream for many law students The government job after completing LLB not only provides financial security but also ensures respect and prestige in society. So, what are the competitive exams available for LLB graduates? There are two types of government exams after LLB. The first category of government exams includes those which only law graduates are eligible to apply. The second category includes those exams for which any graduate can apply. These include the Staff Selection Commission, Civil Services Examination, SBI PO, RRB NTPC and many more. Go through the article to know all about the government jobs after LLB and other related information.
LATEST - Allahabad High court recruitment for 98 posts under Uttar Pradesh Judicial Services announced, to check all details - Click here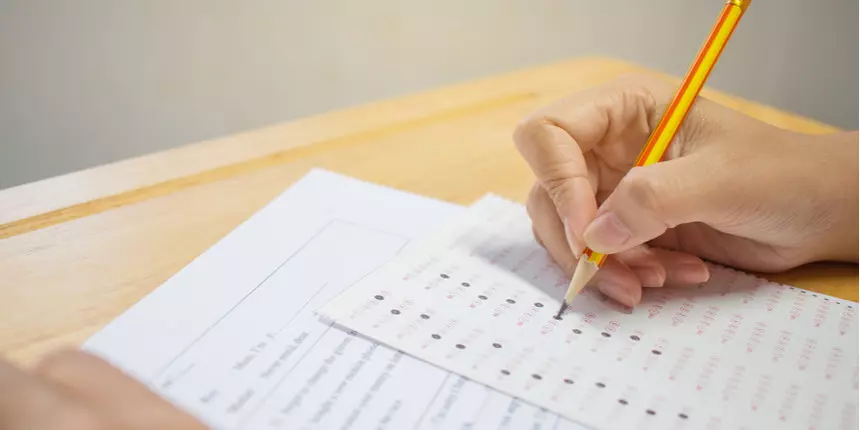 Government Exams After LLB - Check list here
What are the government jobs for LLB graduates in India?
The most popular government exams after LLB is the judicial services examination, that is conducted by the state public service commissions of almost all states. Apart from judicial services examinations, most of the government organizations have established their own legal departments to handle their cases related to the legal matters. The Reserve Bank of India, State Bank of India, Delhi Metro Rail Corporation, Security and Exchange Board of India are some of the examples of the government organisations that recruit LLB graduates. Candidates should keep an eye on the upcoming government exams for law graduates. Given below are few such exams leading to government jobs after law degree in India.
Government exams for LLB graduates
1) Judicial Services Examination - PCS (J)-Provincial Civil Service-Judicial Examination or commonly known as judicial services examination the entry points for law graduates. Clearing the exam gives entry to the subordinate judiciary. The judicial services examinations are conducted by the state governments under the supervision of their respective High Courts.
Eligibility
Judicial Services Examination gives entry at two levels, lower judiciary services and higher judiciary services. The eligibility for both levels is given below.
Lower Judiciary Services - Candidate must be an LLB graduate. And, must be enrolled as an advocate under Advocates' Act 1961
Higher Judiciary Services - The candidate must be an LLB graduate, enrolled as an advocate under Advocates; Act 1961. The candidate should have an experience of 7-years as a lawyer.
RBI Grade B(Legal Officer) - Reserve Bank of India conducts RBI Grade B recruitment for legal officers. The selection process includes a screening process consisting of a written examination and an interview. The legal officer recruited by RBI is given the responsibilities of handling the legal issues of various departments, preparing the draft legislation and others.
Explore popular law entrance exams in India
Eligibility
The candidate must have completed law graduation with a minimum of 50 per cent from a Bar Council of India.

Candidate should be proficient in computer applications
2) SEBI Grade A Recruitment - Security and Exchange Board of India recruits legal officers, assistant manager for its legal branch. Candidates who have completed law graduation and postgraduation can apply for the SEBI recruitment, an examination, which is followed by interview rounds.
Eligibility
Candidate must have a Bachelor's degree in law.

Candidate should not be older than 30 years
3) DMRC Recruitment - Delhi Metro Rail Corporation conducts DMRC recruitment every year for the posts of general manager and legal officer. LLB graduates and those who have completed LLM are eligible for DMR recruitments.
Eligibility
The candidates must be an LLB graduate with minimum 55 per cent aggregate marks.

The candidate should have a 5-year experience of working in the legal department of the government of India or any other organisation.
Browse Law Colleges by Locations:
Government Jobs after LLB - General Government Examinations
Being a graduate, the LLB graduates can also apply for a number of other government positions. There are several government exams that are conducted for those candidates who are just graduates, irrespective of their discipline. Some of the most popular government exams in which the law graduates can apply are mentioned below.
UPSC Civil Services Examination - The UPSC civil services examination is very popular among law graduates. The eligibility criteria require that the candidate must be a graduate in any discipline. The LLB course and UPSC CSE exam have some overlapping subjects and law graduates often find it easy to prepare for the examination. Those who clear UPSC CSE are posted as IAS, IPS, IFS, IRS officers.
State Public Services Examination - All states of India conduct their own PCS examination. The law graduates are also eligible to appear in the examination. State Public Services Commission offers various job profiles such as district magistrate, Tahsildar, Naib Tahsildar, Block Development Officer and others.
SSC CGL - Staff Selection Commission conducts SSC CGL examination every year. Any graduate, including the law graduates, can apply for SSC CGL. Staff Selection Commission offers a number of job profiles through SSC CGL. These include Assistant Audit Officer, Assistant Account Officer, Income Tax Officer, Sub Inspector, Inspector, Statistical Investigator, Upper Division Clerk and many others.
SBI PO - If the law graduates are interested in the banking sector jobs, they can also apply for SBI P recruitment and secure the positions at the managerial level. Those who clear SBI PO are posted as Bank Probationary Officer, Assistant Manager, Manager and others. The exam requires good mathematics and reasoning skills along with knowledge of English and current affairs. It is one of the better options in government jobs after BBA LLB, as a candidate would have developed a sound knowledge about business as well as law.
Other Government Exams for Law Graduates
The table given below describes some more popular exams/government jobs for law graduates
Exam/Job options

Details

Manager/Officer

There are several competitive examinations such as RRB recruitments, Bank PO, LIC AAO in which a law graduate can appear and go into managerial positions.

Eligibility

The minimum requirements in RRB and IBPS recruitments is graduation in any stream.

Exam Pattern

IBPS and AAO exams are objective type exams and test candidate's aptitude in current affairs, reasoning, language and numerical ability. AAO exams will also have a short descriptive section in the mains exam.

IBPS Clerk

IBPS Clerk also happens to be one of the most competitive exams in India. It provides entry at the clerical level.

Eligibility

Graduation in any stream.

Exam Pattern

The exam will test candidates on basic maths, current affairs, language and reasoning and logical ability.

Indian Army

Law graduates can also participate in the Indian Army. There is common army recruitment and one is only for the law graduates through Short Service Commission. Candidates can apply for JAG exam to enrol as lawyers in the Indian Army.

Eligibility

LLB graduates are eligible to apply for JAG.

Exam Pattern

JAG recruitment will have a variety of stages such as verbal and non verbal test, situational test, group tasks, interview and so on.

RBI Grade B

Reserve Bank of India offers various job profiles for the graduates which include managerial roles, Clerical positions, officer level jobs and others. For law graduates, the RBI also offers Legal officer positions.l

Eligibility for RBI Grade B

Graduates in any stream can apply.

Exam Pattern

The pattern will consist of prelims followed by mains exam and an interview. The prelims test the candidates on maths, current affairs, language and reasoning and logical ability. The mains section tests the candidates in socio-economic-political knowledge.
Top Law University In India