LLB Full Form - We have all heard the term LLB discussed in the household since we were kids. But how many of us know the full form of LLB? If you are thinking why should I, the counter-question can be why not. The thing is, when we were kids and in school, we could relate the term to some form of higher studies, even though we may not be able to put a finger on what kind of degree it confers or what type of career one can chart if one gets that degree. The benefits of knowing LLB full form can be manifold, especially when kids are at an impressionable age. For example, the kid will know what the term means, who pursues the course, its roles in society, just like a kid knows that an MBBS graduate becomes a doctor and serves mankind by treating different kinds of illnesses.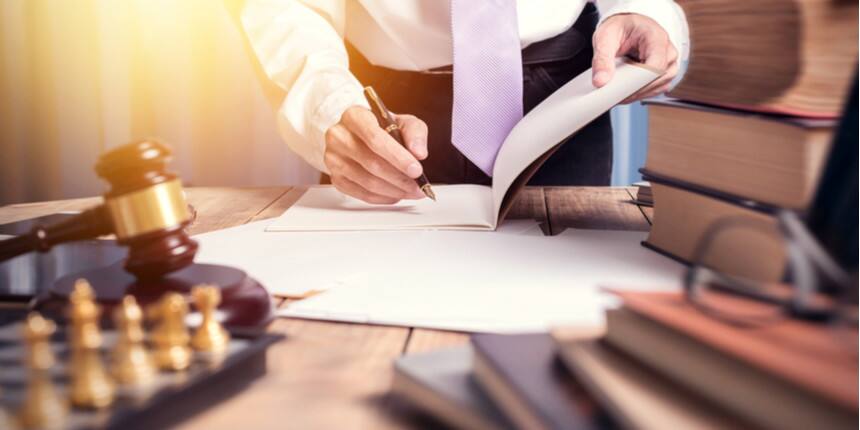 What is the full form of LLB?
The full form of LLB is Bachelor of Law, which is a three-year law degree pursued after completion of graduation.
Until the advent of the 5-year integrated law course, it was the most popular entry-level law course. LLB degree is also one the oldest law disciplines.
LLB courses are offered in law colleges as per the guidelines mandated by the Bar Council of India (BCI).
Where to study 3-year LLB degree
In recent times, the 5-year degree is getting in vogue and taking over the mantle from 3-year LLB as the most popular entry-level law degree. For instance, none of the 22 NLUs offer the 3-year course, but all of them offer 5-year integrated courses. That being said there are still a handful of top-ranked law colleges that offer the 3-year course.
Popular colleges offering 3-year LLB courses
Eligibility criteria for admission to LLB course:
Qualifying exam: The candidate must pass a graduate exam in any discipline from a recognized university

Minimum marks: Most colleges demand that candidates score a certain minimum percentage of marks in the qualifying exam. For example, Delhi University prescribes minimum 50% marks in aggregate.
Note: Public colleges will also have relaxation in the aggregate marks for SC/ST, which is not the case with private colleges which implement a fairly uniform eligibility criteria.
What skills are required to pursue LLB course
Intellect

Research and analytical bent of mind

Verbal and written communication skills

Patience and perseverance

Ability to debate cogently and powerfully

Articulate

Interest in detail

Clarity of thought
How to prepare for LLB entrance exams
Get familiar with the syllabus of the exam you are appearing in.

Make a study plan and stick to it.

Take notes during study of important points, or items that you think are difficult and would need a second look

Do timely revision. Note that difficult topics would need more of your time than less difficult ones.

Solve sample papers to understand types of questions asked, test exam readiness, improve problem solving skills etc.

Mock test to put final touches to your preparation.