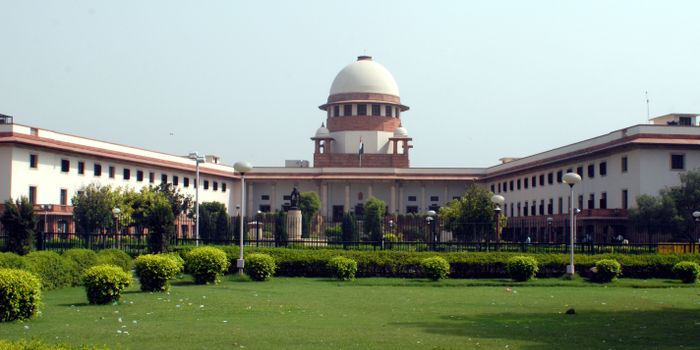 Anangsha Patra, 29 Jan 2018
Aishwarya Sharma, a judge of the Himachal District Court, is one among thousands of law graduates who cracked the Judicial Services Examination to realize the dream of entering the highly respected Indian judiciary. For those who have an inclination towards public service, the judiciary can be a worthwhile option.
The Judicial Services Examination provides a secure and comfortable tenure. Besides, it gives an opportunity to the selected candidates to serve the country. Around 50,000 to 60,000 candidates appear for Judicial Services Examination each year, but only those like Judge Sharma who studied with a purpose and according to a plan, succeed. "In order to succeed in Judicial Services Examination, a candidate can either adopt the self-study mechanism or can take the assistance of a coaching institute. I joined a coaching institute in Delhi, which guided me throughout my preparation. For the Preliminary examination, the focus remains on the bare Act study thoroughly whereas, with regard to mains examination, conceptual clarity about the various concepts of law is needed," says Judge Sharma. "As far as the interview is concerned, apart from the thorough knowledge about the current affairs as well as the basic general knowledge, the focus should be on various important concepts of laws as prescribed under IPC, CPC, CRPC and Evidence Act," she added.
What is Judicial Services Examination?
Judicial Services Examination or the PCS (J)-Provincial Civil Service-Judicial Examination which they are commonly referred to, are entry-level exams for law graduates to become members of the subordinate judiciary. The state governments under the supervision of the respective high ourts appoint members of the lower judiciary based on the competitive examination.
Judicial Services Examination– Eligibility Criteria
Lower Judiciary Services– The eligibility criteria for appearing in Judicial Services Examination is a degree in LL.B and he/she has enrolled or qualified to be enrolled as an advocate under the Advocates' Act 1961. No experience is required and final year candidates can also appear. The age limit varies according to the state. it is usually between 21 to 35 years.
Higher Judiciary Services– Candidates must be graduates in law and have a minimum number of years of litigating practice; usually seven years.
Judicial Services Examination– Structure of the exam
Judicial Service Examination is held in three successive stages namely Preliminary Examination, Mains and Viva-Voce/Interview.
Preliminary Examination– The preliminary examination serves as a screening for mains exam. It comprises objective type questions. The marks secured in the preliminary examination are not counted for the final selection. The percentages of qualifying marks vary as per state. The minimum qualifying marks in the preliminary examination is 60 percent for general and 55 percent for reserved categories.
Mains Examination– The mains examination is subjective type. The exam comprises three to four papers. The marks secured by candidates are counted for the final selection. Candidates equal to three times the number of vacancies are called for viva-voce. 
Viva-Voce/Personal Interview– This is the final stage of selection where candidates are assessed on general interest, personality and intelligence among other factors.
Judicial Services Examination– Syllabus 
The syllabus varies across states. It is broadly divided into Civil law, Criminal Law and Language paper. The weight given to the language paper is around 20 percent to 35 percent. The mains examination constitutes six to seven papers and almost 70 percent of the questions are of law.
States conducting Judicial Services Examination
Arunachal Pradesh

Assam

Bihar

Chhattisgarh

Goa

Delhi

Himachal Pradesh

Haryana

Jammu and Kashmir  

Jharkhand

Karnataka

Kerala

Madhya
Pradesh

Maharashtra

Manipur

Mizoram

Nagaland

Odisha

Punjab

Rajasthan

Sikkim

Uttarakhand

Uttar
Pradesh

West Bengal
Judicial Services Examination– How to prepare?
Candidates must prepare a plan of action and implement the same diligently. Besides knowledge of the subject, one must also be aware of current affairs. "Candidates should first understand the syllabus and then begin their preparation. They should create a proper study plan. Reading newspapers and magazines is a must," says Prof. K Madan of Delhi Law Academy.
Judicial Services Examination– Scope
The position of a judge is the most respected post in the Indian legal system. Candidates appointed through Judicial Services Examination enjoy a secure and comfortable tenure. A career in judicial services has two levels. First is the lower judicial service for fresh graduates selected through an entrance exam conducted by the respective State Public Service Commission (UP, MP, Rajasthan etc) or the high courts (Delhi). An entry through this assures time-bound promotions and secured tenure. The second level is Higher Judicial Services for practicing lawyers. The selected applicants get posted as Additional District Judges, which and their promotion is faster. 
Candidates appointed as Civil Judge (junior division) have the powers of Judicial Magistrate (Second Class) and those promoted to Chief Judicial Magistrate have the powers of Judicial Magistrate (First Class). Candidates appointed as Additional District and Session Judge are posted to High Court and in an exceptional case to the Supreme Court.
Judicial service is a worthwhile option for those who aim to serve the public with a high social esteem. It offers a secure and safe career with a comfortable compensation package.
INTERVIEW
Early self-study helps avoid coaching
Prof Ashish Jain,
Assistant Professor,
UPES School of Law, Dehradun
Careers360: When should candidates start their preparation for Judicial Services Examinations?
Prof Ashish Jain: Even though 9 to 12 months are the ideal time to prepare for the exam but I think a candidate should start preparing for it during his second year of the integrated five-year LLB course and from the first-year of a three year LL.B. course. The current trend is that candidates start preparing forJudicial Services Examinations only after completion of their LL.B. degree. If they begin their preparation early through self-study mode, there will be no requirement of any type of coaching. The candidates should make it a habit to read newspapers and legal magazines that cover model question papers, interviews of the selected candidates.
Careers360: Is the examination valid for appointments in the High Court and the Supreme Court?
Prof Ashish Jain: Candidates are not directly appointed in high courts and Supreme Court through Judicial Services Examination. However, the candidates appointed through Judicial Services Examination are eligible for promotion to the higher courts. The judges of the High Court and Supreme Court are appointed through the Collegium System.
Careers360: What is your opinion on forming an All India Judicial Services Examination?
Prof Ashish Jain: Appointments to the lower judiciary are conducted separately for each State and Union Territory, but deliberations are on regarding establishing a unified appointment mechanism, All India Judicial Service Examination, in line of the Indian Administrative Examination.