Law School Admission Council (LSAC) will conduct the second session of Law School Admission Test - India (LSAT India) 2022, in online, remote proctored mode. The national-level law entrance exam was earlier scheduled to be held in the second week of May. However, with the announcement of the CBSE and ICSI Board examination dates, the LSAC decided to reschedule its law admission test, it will now be conducted from June 22, 2022. Careers360 got in touch with the Vice President of Emerging Markets, LSAC, Yusuf Abdul-Kareem to know more about LSAT India 2022 test administration, including preparation tips and scholarships offered by LSAC to the students. Read the full interview below.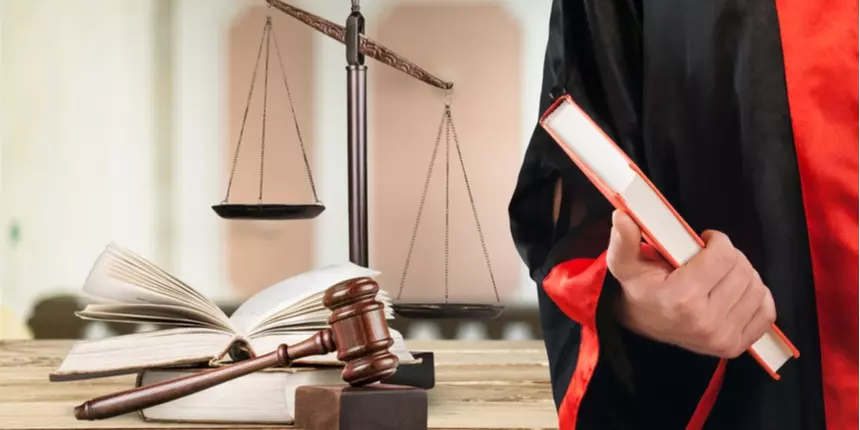 Recommend to Take Practice Tests under actual test conditions for LSAT— India 2022 - Yusuf Abdul Kareem
Question - How many candidates are expected to participate in LSAT India 2022 May session?
Ans - We are expecting more than 10,000 students in the next LSAT—India test to be conducted this year.
Question - LSAT India May exams are around the same time as CBSE Board exams have been scheduled. Will there be any change in LSAT India dates due to board exams?
Ans - We have announced the revised exam dates for the second administration of LSAT—India. To avoid a clash with both the board exams as well as other law entrance tests, we will be delivering test starting June 22, on multiple dates and slots. Students will be provided with the option of a free reschedule in case their originally chosen schedule makes it difficult for them to take the test thus allowing them to test at their preferred date and slot.
Question - How should students prepare for it considering they prepare for board exams together?
Ans - We are considerate of the time and resources needed for preparation. We have made available LSAC LawPrepsm and hardcopy books at a reasonable price to help students prepare at their own pace, understand the approach to each question and practice multiple full tests in a timed manner. Students can know more about this material at https://www.discoverlaw.in/prepare-for-the-test.
We also conduct online Masterclass and Guru Talk series with renowned trainers who have multiple years of experience in training successfully for law entrance tests. These sessions are conducted over weekends and available for all LSAT—India test registrants; closer to exam date helping students to prepare well. The recordings for these sessions are also made available at our Facebook and Youtube channels.
Question - What is the difference between Logical reasoning (1) and Logical reasoning (2) in LSAT India? How should one prepare for these two sections?
Ans - There is no specific difference between the two logical reasoning sections. Logical Reasoning questions in both sections assess the students' ability to understand, analyze, evaluate, and draw inferences from short arguments. There are short excerpts (of about 20-100 words) from articles, editorials, letters to the editor, dialogues, advertisements, informal discussions and conversations covering natural sciences, social sciences and humanities that students need to read and then answer questions based on them.
One does not require pre-knowledge of any of these subjects in order to do well on the test. Research shows that taking more full-length practice tests is the most effective way to prepare for the LSAT—India and we recommend students to take as many practice tests as possible to ace this section.
Question - Is prior knowledge of Law and current affairs important for success in LSAT India?
Ans - The LSAT─India does not include questions requiring the mastery of any specific discipline or set of facts. It does not test student's knowledge of history, political theory, mathematics, law or even current affairs. Rather, it is a test of important critical thinking skills acquired over students' educational lifetime. Therefore, law aspirants don't need to learn facts by rote for the LSAT─India. They only need to practice the critical thinking skills that it assesses.
Question - How should one prepare for LSAT India in the last few weeks?
Ans - We recommend students to take a lot of practice tests under actual test conditions – timed and on the actual test interface, closer to the test date. These tests are available on the official website of LSAT India 2022 - discoverlaw.in/lsac-lawprep. This will help students to estimate the time spent on each question and determine which questions require more practice. Then students can focus on their weak areas to improve them. When taken under conditions similar to the actual test, these practice tests provide useful preparation for taking the LSAT—India.
Question - Test papers such as CLAT and LSAT India are full of complex passages and are quite lengthy. In this context, how should one manage time while attempting the LSAT India test paper?
Ans - Students should assess the time that they can spend per question basis the sectional time and the number of questions on that section. They should begin with attempting to answer the questions that they find easier and in lesser time than the average time per question. Then they should consider the questions that they usually take more time to answer and if in the end they are left with lesser time to answer all remaining questions, they should make informed guesses to not leave any questions unanswered. In the case of LSAT—India, there is no negative marking so this can yield some extra marks.
Question - What should be a good score in LSAT India May 2022 for securing admission to top colleges? Will LSAC release any college wise cut-offs or merit lists?
Ans - For LSAT—India, we announce the scaled and percentile scores while the cutoffs for admission are decided by individual colleges accepting the LSAT—India scores in their selection process. So LSAC does not announce any college wise cut-offs or merit lists. LSAC provides the scores of all students to the colleges part of their associated law colleges, the list for which is available on www.discoverlaw.in/associated-law-college and they send out offers to eligible students directly. Getting a high percentile, especially above 85 or so definitely increases one's chances to get offers from their preferred law colleges and in their preferred law program.
Question - Can a non-English speaking student prepare for LSAT India and score well as the test focuses on English reading skills?
Ans - It is a misconception that LSAT—India focuses on English reading skills. Aspirants need to learn to look at the facts from written English to answer the questions asked in the paper. As a lawyer, one will be required to read lengthy case backgrounds and mostly in the English language to analyse the facts in favour and against their clients and LSAT—India does exactly that. Knowing how to solve the question is more important to score better in LSAT—India than the English language itself.
Question - How does LSAC support its candidates who take admission to the LSAT India affiliated colleges?
Ans - LSAC works with students at every step of their law school journey. We offer discounts upto 100% on registration of the test to students from the EWS category. We provide a free mock test to all students, whether they are registered for LSAT—India or not, to experience the test.
We have a number of student initiatives like the DLI Student Ambassador program and Moot Court for law aspirants to help students build their law college profile. The scores for all students and their law college preferences are provided to associated law colleges thus students get offers from colleges rather than having to reach out to individual colleges. Each of our associated colleges offers scholarships and fee discounts to LSAT—India test takers.
In addition to that, LSAC offers a large number of scholarships to students taking admitted to LSAC Law Global Law Alliance colleges. In 2022, LSAC Global shall award up to 50 (fifty) scholarships and 3 (three) scholarships of the varying amount to the high scorers of LSAT—India 2022 exam for the Under-Graduate Programme and Post-Graduate Programme respectively starting with the topper getting INR 2 Lacs. There is also a Diversity Essay Scholarship honouring the memory of Professor Shamnad Basheer Where we give 3 (three) scholarships of varying amounts with the topper getting Rs 2 lac. Students can know more about these at discoverlaw.in/scholarship opportunities.