LSAT India Syllabus 2020, Pattern(Updated), Exam on July 19 onward
LSAT India Syllabus 2020 - Law School Admission Council has prescribed the syllabus of LSAT India 2020 for the candidates going to appear in the examination. LSAT India syllabus 2020 is comprised of four sections, namely reading comprehension, analytical reasoning, logical reasoning (1) and Logical reasoning (2). From each section, some multiple-choice questions will be asked. Candidates preparing for LSAT India must refer to the syllabus and accordingly plan their preparation. Each section of LSAT India tests the important skills that are required for the study of law. For instance, the Reading Comprehension section will have questions that will measure the LSAT India applicant's ability to understand and draw insight into lengthy and complex legal material. The candidate by consulting the LSAT India syllabus 2020 will be able to cover the basics for the exam and thereby improve their chances of admission. Go through the rest of the article to learn more about LSAT India 2020 syllabus.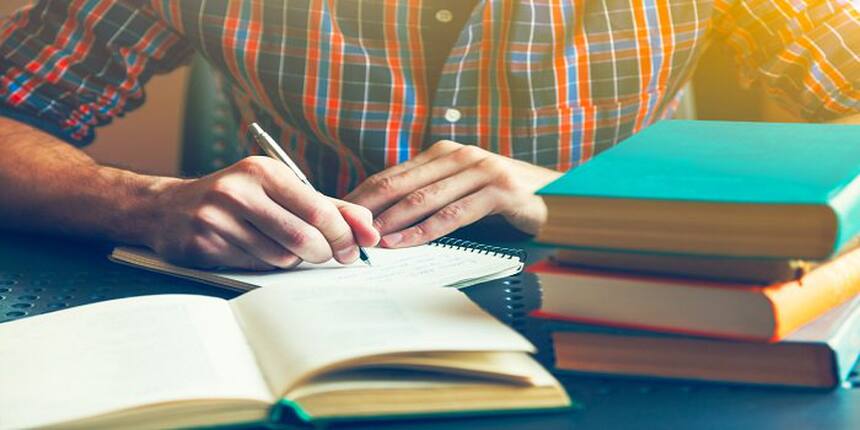 LATEST - LSAT India application form 2020 is now open. Apply now!
Exam to be conducted on July 19 onwards
LSAT India 2020 will be an online proctored test and candidates can appear in the exam from their homes or the safe locations. The scores of LSAT India are accepted by several law schools in India. The application form of LSAT India 2020 have been released on December 6 and can be filled till June 22, in online mode.
LSAT India 2020 Syllabus - Section-wise questions and time allotment
| | | |
| --- | --- | --- |
| Sections | Number of questions | Time allotted |
| Analytical Reasoning | 23 | 35 minutes |
| 1st Logical Reasoning | 22 | 35 minutes |
| 2nd Logical Reasoning | 23 | 35 minutes |
| Reading Comprehension | 24 | 35 minutes |
| Total: 4 | Total: 92 | Total: 2 hours 20 minutes |
LSAT India Syllabus 2020 – Description of various sections
Analytical Reasoning Questions — The questions in this section are designed to evaluate the ability of the candidate to decipher structural relationships and to draw logical conclusions about them. The applicant has to use deductive reasoning from a set of statements and rules or principles describing relationships between people, things, or events. The question type are indicative of complex analyses that law students have to perform in the course of legal problem-solving.

Logical Reasoning Questions — This section is meant to evaluate the candidate's ability to analyze, critically evaluate, and complete arguments that take place in ordinary language. To solve a question, the candidate has to carefully read and comprehend a short passage. The questions will assess a wide range of skills involved in thinking critically; there will be a special emphasis on skills which are central to legal reasoning. Desired skill set may include ability to draw cogent conclusions, reason based on analogy, determine how additional evidence can influence an argument, apply principles or rules, and identify flaws in arguments.

Reading Comprehension Questions — These questions will measure a candidate's capacity to read, and then understand and draw insight, examples of lengthy and complex materials similar to those commonly encountered in law school. The Reading Comprehension section will be made up of four sets of reading questions, each having a selection of reading material, followed by four to nine questions that will test reading and reasoning abilities.
All candidates appearing in the exam should also go through the LSAT India 2020 exam pattern along with the syllabus. Doing so will give direction and focus to one's preparation.
Key highlights of LSAT India exam pattern 2020
Particular

Description

Mode of exam

Online proctored test

Duration of the exam

2 hours 20 minutes

Total number of questions

92 (approx)

Sections

The paper will have four (4) sections.

One section on Analytical Reasoning

One section on Reading Comprehension

Two sections on Logical Reasoning

Section-wise number of questions

All four section will have around 22 - 24 questions each.

Question format

Multiple-choice type.

Scoring pattern

Test scores will shown in percentile form.

Also, there is no negative marking for incorrect attempt.
Frequently Asked Question (FAQs) - LSAT India Syllabus 2020, Pattern(Updated), Exam on July 19 onward
Question: How many questions will be asked in the LSAT-India 2020?
Question: Will there any negative marking in the LSAT India 2020?
Answer:
No, there will not be any negative marking for the incorrectly answered questions.
Question: Will there be a variable section in LSAT-India? How much weightage it carries in the exam?
Answer:
The variable section was newly added, but it has been removed for this year. It was an unscored section.
Question: How would I know my LSAT India test date?
Answer:
The test date of LSAT India will be informed only after the registration is closed. Candidates will be informed about the date and slot of the examination through a mail or a notification.
Questions related to LSAT India
Showing 134 out of 134 Questions
Law School Admission Test for India (LSAT India)