Legal Education in India - Dr. Nuzhat Parveen Khan, Dean, School of Law, Bennett University
Indian legal education is changing and becoming more diverse. While the conventional method of legal education has produced lawyers who have been at the forefront of civil rights movements and helped to democratise India, it has fallen short of the demands of the modern world. Indian businesses and society increasingly need lawyers who can resolve international legal conflicts and legal concerns relating to technological advancements and social change as a result of globalisation. Know about the state of legal education in India from Dr Nuzhat Parveen Khan, Dean, School of Law, Bennett University.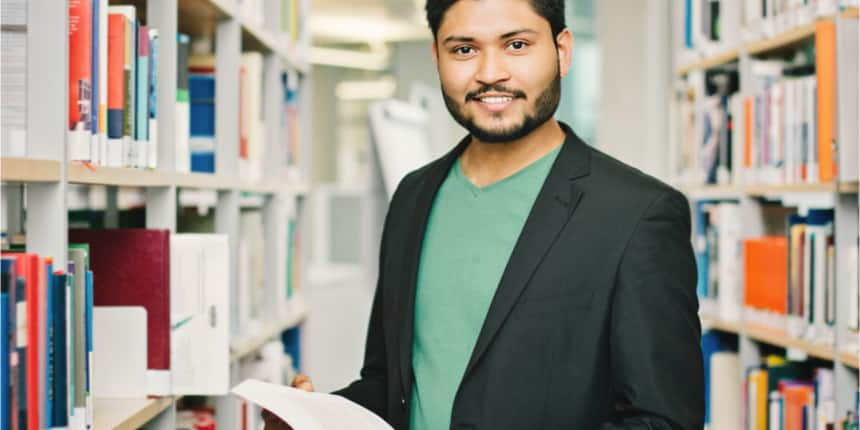 However, these fresh difficulties also give Indian law schools a chance to explore and advance the field of legal education. In the wake of new education policy, NEP 2020 multidisciplinary and cross disciplinary education system for UG and PG. NEP stands on the pillars of equity, quality, affordability, and accountability to transform India into a vibrant education centre. Higher education needs to be equipped with 21st century requirements of institutional restructuring and consolidation of multidisciplinary and holistic education. Legal education to compete with global best practices while embracing technological advancements.
Also Read: Bennett University courses and fees
Legal training and the standard of the law Graduates make significant contributions to the quality of the bar and bench as well as other spheres of life like governance and administration, corporate legal counselling, and alternative dispute resolution. In addition, those working in professions that require a thorough understanding and application of the law, such as attorneys, judges, and law graduates, owe it to the general public to make it easier for them to access justice. This can be done not only by applying the law but also by raising public awareness of legal issues on a broad scale and by educating people about both local and global issues. These have a significant impact on a country's socio economic development, democratic government, and rule of law.
In India, Law schools were established to provide comprehensive legal education; to organize advanced studies and promote research in all branches of law; strengthen values enshrined in the Constitution and the rule of law; to advance legal awareness in the community and to assist in the rigorous analysis of contemporary issues. Insofar as social sciences and humanities are more closely aligned with the community, the process of imparting legal education was initiated with the undergraduate degree programme. The programme was so designed as to integrate law, social sciences, and humanities. The mission of comprehensive legal education was then fulfilled with the launching of the masters and the doctoral programme. Herein again, the effort was to cultivate legal experts who were cognizant of their social responsibilities, the mandatory courses in legal theory and comparative constitutional law were geared to play that role and in the doctoral courses interdisciplinary research were encouraged by allowing students from any discipline to pursue their research provided their topic had a legal angle accompanying it.
See Also: Bennett University facilities
Legal awareness campaign in the country is the way to public empowerment which aims not only to apprise people about the legal provisions prevailing in the country, but we here, also aim to awaken them about the steps that they can take towards rewarding them with legal justice without fearing the proceedings that happen to take place in all over the country. In India, the National Legal Services Authority (NALSA) has been established to offer free legal services to the most vulnerable members of society and to carry out awareness campaigns to educate people about their rights and the functions, roles, and daily operations of legal services institutions.
Law students can participate in internship programmes that are designed to highlight the value and significance of legal services activities. To help achieve the goals of legal services, legal aid clinics are also run in law schools. In addition to classroom teaching, field work is part of clinical programmes in law schools where the students are made to work with NGOs, Advocates, Trial Courts, District Courts, High Courts, Supreme Court of India, UN Organisations, Law Firms etc. to get practical exposure in implementation of the theory taught in the classrooms. My idea of future lawyers is to make them work for private citizen's vis-à-vis other non-profits, public authorities, and companies. It is necessary to teach them to make their specialised services accessible to those who need it and to make this accessibility a reality, the services are provided under the conditions agreed, with full transparency and as precisely as possible in terms of cost estimates.
Quick link: Bennett University Reviews
In the present scenario, students prefer LLM from foreign universities for improving their chances of suitable employment back home with augmented skills, experience, and knowledge. It helps them professionally in building a network and working in a global environment. The exposure also benefits those interested in pursuing a teaching career in law. The LLM from foreign universities is useful in getting a job with a foreign law firm in India and abroad.
To sum up, I'd like to group together three different perspectives on the future of legal education. First, their main goal is to produce "practice-ready lawyers" for the current legal industry. Secondly, on the leading role of law schools in the conception and transformation of legal knowledge, legal practice, and the legal system, which requires them to give their students a liberal understanding of law that will prepare them for a variety of legal and non-legal careers as well as for participation as citizens. And thirdly on the topic of producing "tomorrow's lawyers," lawyers with the capacity to adapt to the rapidly and radically changing circumstances of legal practice.
Other related links: Bennett University Q&A
Even though law schools' future is in transition, it is envisioned that they will be praised in the long run for their illustrious scholarship, their contributions to the public good, and their capacity as change agents rather than for their role in skill development, their impact on everyday legal practise, and their dissemination of conventional wisdom. The political economy, technology, demographics, and societal changes that are reshaping the legal system, the market for professional services, and the higher education system will determine the direction that legal education takes in the future.
Disclaimer: This content was distributed by Bennett University and has been published as part of Careers360's marketing initiative.
Bennett University, Greater Noida Updates and Articles
Questions related to Bennett University, Greater Noida
Showing 146 out of 146 Questions