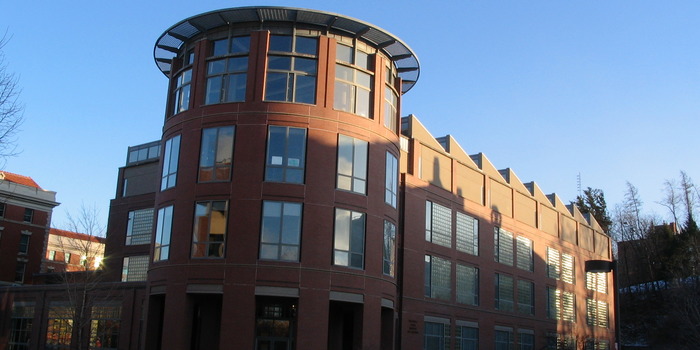 LSAT India Exam Centres 2019 – Pearson VUE has announced the LSAT India 2019 Exam Centres on October 4, 2018 for the aspirants of LSAT India 2019. Aspirants of Law School Admission Test India will get all the information on the exact location where the law entrance examination will be held. As per the LSAT India Exam Centres 2019, the law examination will be conducted in as many as 20 cities of India and 22 exam centres. The conducting body, Pearson VUE will conduct LSAT India wherein the examination centres are distributed in four zones i.e North, South, East and West and each zone has four to six exam centres of LSAT India 2019. With the help of LSAT India 2019 Exam Centres, candidates will get a fair idea on the cities and states where the examination will be held. However, candidates will also be given opportunity to choose any three preferred cities as per their proximity and convenience. After choosing three cities, candidates will be alloted one centre as per the preference and availability of seats. It should also be noted that once the university allots a centre to the candidate, it won't be changed under any circumstances. So filling up the preferences for the exam centres of LSAT India 2019 cautiously is very important.
LSAT India Sample Paper
Download Free Sample Paper for LSAT India
Download Now
LSAT India Exam Centres 2019
Candidates appearing in the law examination, LSAT India 2019 can get aware of the exam centres with the list given below -
Admissions Open Now
PES University Law Admissions
Apply Now for Law Admissions 2019 at PES University
LSAT India Test Centres Name & Address
City

Centre Name

Centre Address

Ahmedabad

L J Institute S G Highway Campus

LJ Campus, Between Kataria Motor and Sanand-Sarkhej Circle, S. G. Highway, Ahmedabad-382210

Bangalore

Alliance College of Law

2nd cross, 36th main, Dollars scheme, BTM 1st Stage, Bangalore - 560068

Bhopal

Sagar Institute Of Research &Technology

Ayodhya Bypass Road Opp. Minaal Residency (Gate No. 3) , Bhopal -462041 (M.P)

Bhubaneswar

Indus School Of Engineering

BARAKUDA HEIGHTS, PO - PANCHAGAON, DIST - KHURDA, BHUBANESWAR -752050 (Near OAC College)

Chandigarh

Rayat Bahra Chandigarh - Mohali Campus

Rayat Bahra Skill Development Centre.

Sahauran, Distt. Mohali, Near Kharar, Punjab-140104-INDIA

Chennai

VIT Law College

VIT University

Chennai Campus

Vandalur - Kelambakkam Road

Chennai - 600 127

Delhi

Mount Abu Public School

Sector-5, Rohini, Near Rajiv Gandhi Cancer Hospital, Delhi

Delhi

Bharti Public School

Swasthya Vihar, Vikas Marg, Near Nirman Vihar Metro Station - Delhi - 110092

Hyderabad

Stanley College of Eng & Tech

H No 5-78 to 82, Chapel Road, Abids, Hyderabad 50001

Jaipur

Jagannath University

IP - 2 & 3, Phase IV, Sitapura Industrial Area, Opp. Chokhi Dhani, Jaipur, Pin 302022

Kochi

ISC College

ISDC Services India Pvt Ltd, Nirmal Infopark, Kochi 42

Kolkata

Patha Bhavan (Candidates)

Patha Bhavan, 8/2, Gariahat Road (Merlin Park), Kolkata 700019

Kolkata

Patha Bhavan (Candidates)

103A & C, Bondel Road, Ballygunge Place, Ballygunge, Kolkata, West Bengal 700019

Lucknow

UPTEC

16, Ranapratap Marg, Lucknow- 226001

Mumbai

Babasaheb Gawde Institute of Technology

Maratha Mandir Annexe, Babasaheb Gawde Chowk, Mumbai central, Mumbai - 400008

Nagpur

G H Raisoni Law School, Nagpur

345, Shradha House, Kingsway, Nagpur – 440 001

Raipur

MATS University

MATS Law School, MATS University,

MATS Tower, Pandri, Pagaria complex, new bus stand, Raipur -492002, Chattisgarh

Ranchi

Chhotanagpur Law College

Nyay Vihar Campus, Tata Road, NH 33, Namkum, Ranchi, Jharkhand 834010

Nr. Nankun P.S.

Indore

Indore Institute Of Law

Indore Institute of Law, Rau Pithampur Road, Opp. IIM, Indore (M.P.)

Dehradun

Infinite Dimension

75/6, Rajpur Road, Dehradun - 248001, Behind Raj Plaza Complex

Guwahati

NEF Group Of Colleges

Ananda Nagar, Christianbasti , Guwahati - 781005

Patna

Complete Information

Technology Education Center (P) Ltd.

2nd Floor, ABC Complex, Exhibition Road, Patna-1
LSAT India Exam Centres 2019 – Instructions 
Pearson VUE has announced the exam centres of LSAT India 2019 on October 4, 2018.

LSAT India Exam Centres 2019 will be notified for the aspirants so that they can choose from the list as per their convenience.

LSAT India 2019 will be conducted in 20 cities and 22 centres of India.

No candidate will be allowed to enter the exam centre of LSAT India 2019 in the absence of the LSAT India 2019 Admit Card and a valid identity proof.

Many a times candidates do not choose any exam centre, in such cases the university holds the right to allot any exam centre to the candidate which will not be changed even.

So, it is advised to the candidates to choose LSAT India 2019 Exam Centres as per their choice.

Any candidate found practicing any unfair means to appear in the exam on fake admit card or identity proof will not be allowed to sit for the exam and might even cause cancellation of candidature.
Questions related to LSAT India