Best Books for DU LLB 2020
Best Books for DU LLB 2020 - National Testing Agency, on behalf of Delhi University, will conduct the DU LLB 2020 entrance test. Being one of the most sought after law entrance exams, the exam preparation strategy has to be full proof if the candidate intends to get a rood rank. And speaking of preparation, it can't get off the ground if it is supported by DU LLB best books 2020, which should ideally cover the DU LLB syllabus in its entirety. For clearing DU LLB entrance, candidates will need to study the subjects like legal aptitude, English language, general knowledge and others. Each subject will require a set of books for DU LLB. Read the complete article to know about the best books for DU LLB 2020 and other related information.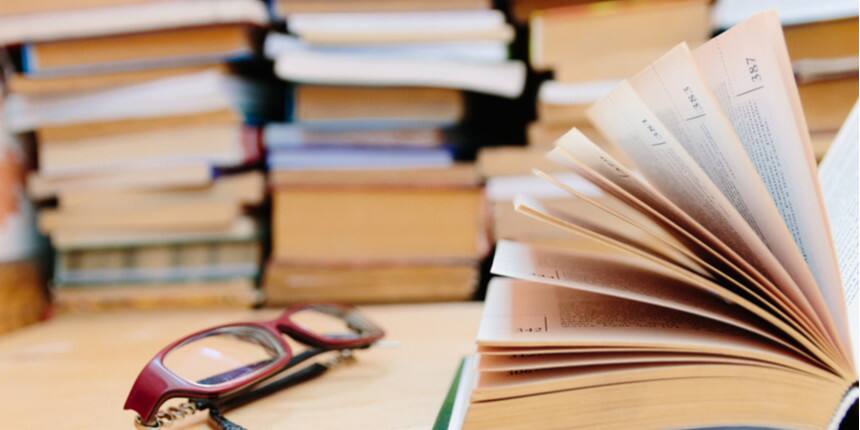 DU LLB 2020 best books
The entrance test of DU LLB 2020 is comprised of 4 sections/'subjects. From each section, there will be some questions. Preparing for all sections will require the candidates to have some standard books. The subject wise DU LLB book list is given below.
DU LLB 2020 best books for English language and comprehension
The English section generally contains the questions from grammar, vocabulary and comprehension and can be prepared by reading the grammar book and practising the questions from comprehension passages. The following books are helpful in preparing English language and comprehension questions.
DU LLB best books for English language
Word Power Made Easy by Norman Lewis

English Grammar and Composition by Wren & Martin

Objective General English by RS Aggarwal
DU LLB 2020 best books for General knowledge
There may be two parts in general knowledge, i.e. Current affairs and static gk portion. Preparing for current affairs will require constant monitoring of all events of national and international importance, thus can be prepared by reading a newspaper and a monthly magazine. The static GK can be prepared by following some standard books.
DU LLB best books for General knowledge and current affairs
Lucent General Knowledge
Pratiyogita Darapan
Daily newspaper
GK Today
DU LLB 2020 best books for Legal awareness
Being a law entrance exam, legal awareness becomes very important. The candidates are mainly tested for their knowledge of the law, legal aptitude, reason etc. Knowledge of basic law along with the ability to apply the knowledge in solving problems is very important for clearing DU LLB entrance. The following books might help the candidates in their pursuit to the university.
DU LLB entrance - best books for Legal awareness
Self Study Guide for LLB Entrance Examination
Universal Guide to CLAT & LLB Entrance Examination
Legal aptitude and Legal reasoning by A. P Bharadwa
DU LLB 2020 best books for analytical ability
In this section, the questions will be intended to test the candidates problem-solving skills, reasoning, logic etc. The best way to prepare for the analytical ability of section is to practice more and more. Candidates can solve the practice papers and problems given in the DU LLB entrance test books.
DU LLB best books for analytical ability
Verbal and Non Verbal Reasoning by RS Agarwal
A Modern Approach to Logical Reasoning by RS Agarwal
Analytical Reasoning by MK Pande
Also read - How to prepare for DU LLB
DU LLB 2020 - Exam pattern and syllabus
Delhi University prescribes the exam pattern of DU LLB, which provides the basic framework for the exam. As per the DU LLB exam pattern 2020, the exam will be conducted in online mode in English language. The test paper will consist of 100 objective type questions, with each question carrying 4 marks. The university has not provided any specific, topic-wise syllabus. However, based on the previous year papers, the topics that are generally covered in the syllabus are mentioned in a table below.
DU LLLB syllabus 2020
| | |
| --- | --- |
| Subject | Important Topics |
| English language comprehension | Unseen passages, Grammar, Comprehension, Proverbs, Antonyms, Synonyms, One-word substitute, Sentence and Word Correction, Spell checks, Cloze Passages |
| General Knowledge | Static General Knowledge, Current Affairs |
| Legal Awareness | Legal propositions, Conclusions, Legal Maxims, Bare Acts of the Indian |
| Analytical Abilities | Analytical Reasoning, Logical Reasoning, Number Systems, Average, Profit Loss, Percentage, Areas Mensuration, Time Speed and Distance, People Work and Time, Probability, Statistics Graphs, Venn Diagrams, Blood Relations, Sets, Missing Numbers, Series |
Questions related to L.L.B
Showing 10 out of 10 Questions