How to prepare for KIITEE Law
How to prepare for KIITEE Law 2020 – Kalinga Institute of Industrial Technology will announce updates on the KIITEE law 2020 entrance exam anytime soon. Having less time in hand and a stiff competition ahead, the race to the vacant seats in the KIITEE is a big challenge. Hence, referring to how to prepare for KIITEE law 2020 will definitely solve a great purpose as students will know the significance of the solved and unsolved sample papers, mock test papers, and previous year papers. In KIITEE Law 2020, the aspirants will be scrutinized on 4 topics for which preparation should be done equally as "one must not leave any stone unturned.'' Rather than postponing study for tomorrow you should start preparing right now to get ahead in the competition.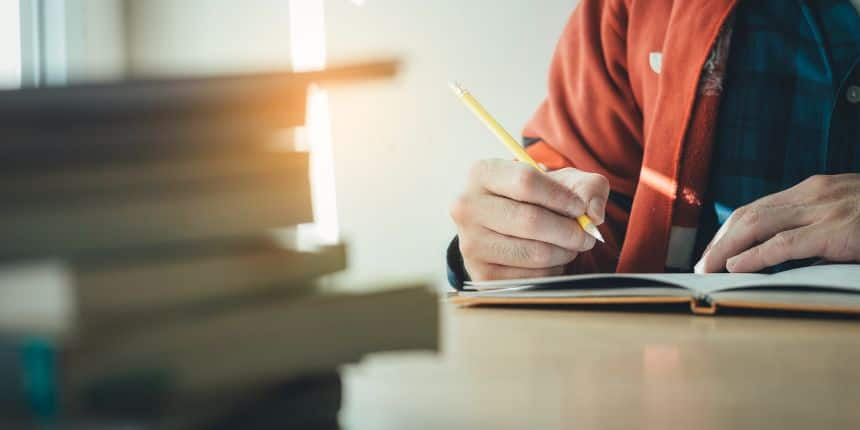 Careers360 provides the latest and useful study tips and preparation hacks to provide the best guidance to the aspirants. Read the entire article below to extract thorough knowledge on how to prepare for KIITEE law 2020.
How to prepare for KIITEE law 2020 - Start in advance
"Never do something tomorrow when you can do it today"- Charles dickens
So, you all might be wondering on how to prepare for KIITEE law 2020, but starting it as early as possible is the way to get ahead if you want to succeed in the exam. Because of limited seats left in the LL.B course, the race to secure the admissions in KIITEE is going to be very challenging. The aspirants are thereby advised to ideally commence their preparation 6-7 months prior to the examination date. The aspirants who start their preparations in advance are those who have better of succeeding rather than the late comers.
How to prepare for LFAT 2020- Flash cards and Notes
Preparing small chunk of notes really helps a lot while you're studying for LFAT 2020 alongside making some flash cards will add up to your credible preparation. It will help you in memorising all that you have studied because of which you'll never forget anything as the chunks of notes which you will prepare will remind you of everything you have studied by far. This is one of the most crucial aspects in how to prepare for LFAT 2020. Keep your notes close to your study place along with the flash cards so that you don't have to search for it all over your home.
How to prepare for LFAT 2020- Time management
Dividing time in accord to the various different sections of the entrance exam. The LFAT 2020 involves 4 sections which are verbal ability, mathematical ability, general knowledge and analytical and logical ability. Every section carries an equal importance as they have the same weightage and marks. How to prepare for LFAT 2020 recommends every candidate to pay equivalent attention to each section by allocating time and preparation for each one during the study time. Also, it is mandatory to attempt questions from every section during the entrance exam, otherwise you can't expect good scores just out of nowhere.
How to prepare for KIITEE law 2020 - Solving mock test and sample papers
"Don't study till you get it right rather study till you get it wrong"
How to prepare for KIITEE law 2020 stresses more on the successful passing of the entrance exam as you only have one chance to prove your worth hence every aspirant is advised to give his/her best shot by preparing smartly and efficiently. How to prepare for KIITEE law 2020 suggest every law aspirants try solving as many mock test papers and previous year solved papers as you can efficiently time yourself and be aware of the important questions that are likely to come.
How to prepare for KIITEE law 2020- Powerful preparation tips
How to prepare for KIITEE law 2020 pays great focus on the preparation of every section of the exam so that you don't leave any stone unturned. One must be thorough with top-notch English newspapers and competitive exam magazines as it is the most efficient way of boosting your knowledge. How to prepare for KIITEE law 2020 recommends you get in touch with the most demanded help books:
Special books for English comprehension
Word Power Made Easy by Norman Lewis

English Grammar and Composition by Wren & Martin
Some books to educate on general awareness:
Pratiyogita Darpan

India Yearbook

Manorama Book

Competitive success review
Special books available for Legal aptitude:
LexisNexis Butterworths

Bare Acts on Indian Constitution

Universal's CLAT Guide

Legal Awareness and Legal Aptitude by AP Bhardwaj
Special books available for logical reasoning:
Verbal and Non-Verbal Reasoning by RS Aggarwal

Analytical Reasoning by MK Pandey
Careers360 wishes you all the best, not only for the examination but also for your life ahead!!
DISCLAIMER - The details mentioned in this article are based on the previous year's notifications. The article will be updated once the data for the new session is released.
Latest Articles
Know all the Best Books for KIITEE Law 2020 Examination Prepar...
14 May 2020
Questions related to KIITEE
Showing 1265 out of 1265 Questions
Kalinga Institute of Industrial Technology Entrance Examination (KIITEE)