How to Prepare for KIITEE Law 2021
How to Prepare for KIITEE Law 2021 - Kalinga Institute of Industrial Technology (KIIT) will conduct the computer-based test KIITEE law 2021 exam tentatively in the 3rd week of April, 2021. Candidates will have to know how to prepare for the KIITEE law 2021 entrance exam to get a good score. Speaking of KIITEE law preparation, it is recommended that the candidates start their preparation early, as this will enable the candidate to cover all bases. Other important points include, one must be familiar with the exam pattern of KIITEE 2021, like the types of questions asked in the exams, what is the KIITEE 2021 marking scheme, etc. These details will make it easier for the KIITEE candidate to align their preparation with exam requirements and thus get a good score. Go through the rest of the article to learn more on how to prepare for KIITEE 2021.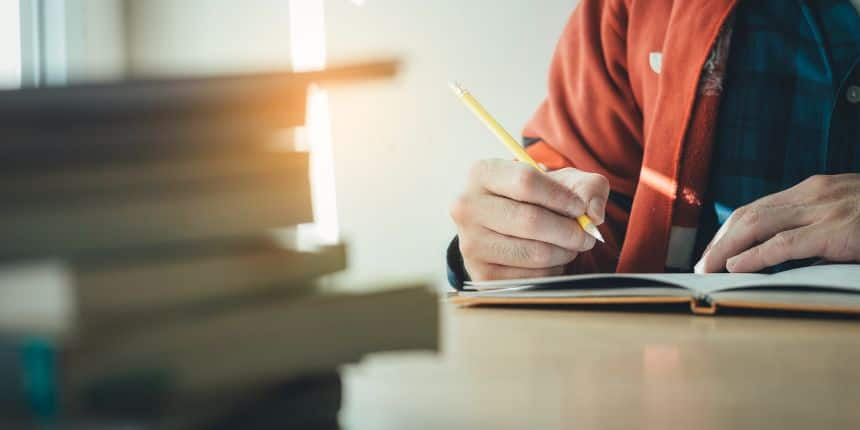 How to Prepare for KIITEE Law 2021 - Start your Preparation Early
One of the simple things the candidate can do to prepare for KIITEE 2021 is to start their preparation early. Starting early will have a number of advantages, like the candidate will get enough time to properly deal with all the topics and solve enough problem sets so that one is ready. With sufficient preparation time, one can accommodate all the components of exam preparation, like solving sample papers, jotting down notes of important points.
How to Prepare for KIITEE Law 2021 - Use innovative ways to improve efficiency and retention
To aid exam preparation, one can use flash cards and take notes. There are handy tools that can help the candidate remember items that appear difficult to retain in one's memory. Meanwhile, taking notes will help improve one's concentration and jot down the important points. If one puts in the required effort one will also be able to create notes that can act as standalone reference material. This means the candidate can consult their notes instead of the books, which will save time and also make it easier and faster to revise already visited topics.
How to Prepare for LFAT 2020 - Work on Time Management
The KIITEE law 2021 exam will be 3 hour long, during which the candidate will have to answer 120 multiple choice questions from four topics - Mathematical Ability, Analytical & Logical Ability, Verbal Ability, and General Knowledge. So, speed and accuracy are both an important requirement. To build these traits, the candidate will have to clear their fundamentals, solve problem sets, take mock tests and learn all the relevant concepts.
How to Prepare for KIITEE Law 2020 - Solve Mock Test and Sample Papers
Most toppers today recommend that the candidate take as many mock tests and solve sample papers before sitting in the exam. By solving sample papers, one will be able to learn a topic in detail and also build problem solving skills. Another benefit is it will help the candidate identify weak areas, which needs to be plugged. Meanwhile, mock tests can be taken to give finishing touches to one's preparation and experience an exam like ambience.
How to Prepare for KIITEE Law 2021 - Get the Book Combination Right
Getting the book combination right would give the candidate a head start. It is because many times even though the intention is right and one puts in enough hard work, if the reference material is substandard, all the effort will go to waste. So, one needs to do the necessary due diligence before piling up their study with books with fancy names.
KIITEE Law 2021 Preparation: Books Suggestion
Logical Reasoning
| | |
| --- | --- |
| Verbal and Non-Verbal Reasoning by RS Aggarwal | Analytical Reasoning by MK Pandey |
English comprehension
| | |
| --- | --- |
| Word Power Made Easy by Norman Lewis | English Grammar and Composition by Wren & Martin |
Legal Aptitude
| | |
| --- | --- |
| LexisNexis Butterworths | Bare Acts on Indian Constitution |
| Universal's CLAT Guide | Legal Awareness and Legal Aptitude by AP Bhardwaj |
General Awareness
| | |
| --- | --- |
| Pratiyogita Darpan | India Yearbook |
| Manorama Book | Competitive success review |
Latest Articles
Know all the Best Books for KIITEE Law 2020 Examination Prepar...
14 May 2020
Questions related to KIITEE
Showing 1300 out of 1300 Questions