How to prepare for BHU LLB
How to prepare for BHU LLB 2020 - Banaras Hindu University will be conducting BHU LLB 2020 entrance test, tentatively in the second week of May 2020. This article on how to prepare for BHU LLB 2020 exam provides all the law aspirants with a study plan so that they give their best in the exam to secure their seat in the 3-year LLB program offered by the university. When we talk of law education, BHU LLB is considered amongst the top exam in India.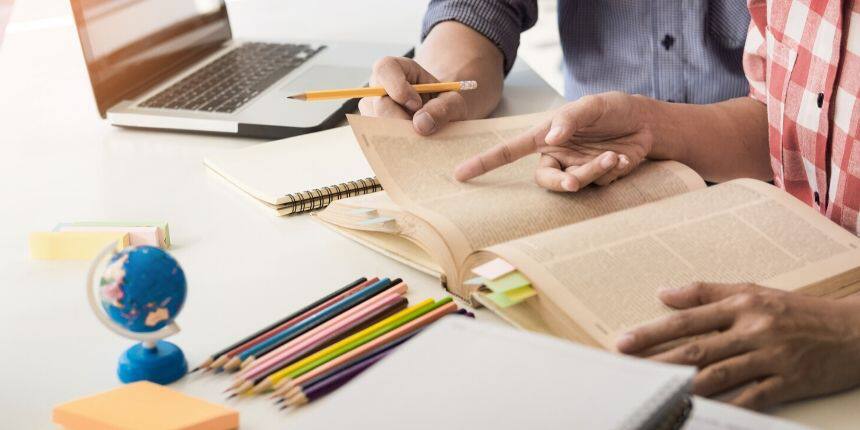 But, one must remember that those "who never give up end up succeeding". To crack BHU LLB 2020, plan, preparation and execution will be fuel for success but there comes a time when the law students find it very challenging to strategize their preparation. As a result, Careers360 provides you easy tips and tricks on how to prepare for BHU LLB 2020 which will assist the candidates in learning to improve problem-solving skills, time management and much more. Every correct answer reaps 3 marks while a wrong answer could slash out 1 mark out of the total hence, every candidate has to be full of caution while attempting the question's answers. Kindly read the how to prepare for BHU LLB 2020 article thoroughly to fuel up your preparation strategy.
BHU LLB 2020 - How to start preparation?
How to prepare for BHU LLB 2020 is the most sought-after doubts which the law aspirants get muddled with. The law candidates must keep their preparation simple and should swiftly move forward with every step which will definitely gain success. There are few things to be kept in mind i.e BHU LL.B preparation strategy, exam pattern, and the respective syllabus. Information on these will trigger the motivation for a daily rigorous study plan. Post getting in touch with all the relevant information, the aspirants must commence their preparation which should ideally be done subject wise.
How to prepare for BHU LLB 2020 - Start as early as possible
"The best preparation for tomorrow is doing your best today"- H. Jackson Brown Jr
BHU will conduct the entrance exam for LLB tentatively in the second week of May 2020. This is the high time for you to know on how to prepare for BHU LLB 2020 if you want to succeed in the exam. As a matter of fact, there will be only 230 seats for the LL.B course, hence the BHU admission race will be very challenging. The aspirant must ideally start their preparation approximately 6-7 months in advance of the exam date. The candidates who begin their preparations early are the ones who are in a much better and safe condition in comparison to the late beginners. How to prepare for BHU LLB 2020 also suggest you to always take little intervals between your study hours to prevent study fatigue.
How to prepare for BHU LLB 2020- Smart study plan
How to prepare for BHU LLB 2020 is a brief and precise format that gives you the blueprint to the crucial preparation tactic that makes sure that the candidates stress more on passing the exam successfully. The syllabus is fragmented into four subjects wherein every subject demands a separate strategy. The aspirants without fail should refer to how to prepare for BHU LLB 2020 in order to get more clarity on the subject weightage, marking scheme, syllabus, tips, and tricks. There's nothing better than this.
How to prepare for BHU LLB 2020- Subject-wise preparation books
The current affairs section is perhaps the most dynamic part and the questions are asked with a direct reference to the legal laws. Reading top-notch English newspapers and competitive exam magazines is the smartest way of boosting your current affairs knowledge multi-fold. The article on how to prepare for BHU LLB 2020 also suggest you refer to any/all of the below newspaper/booklets:
Special books available for general awareness:
India Yearbook

Pratiyogita Darpan

Manorama Book

GKToday

Competitive success review
Special books available for logical reasoning:
Verbal and Non-Verbal Reasoning by RS Aggarwal

Analytical Reasoning by MK Pandey
Special books available for Legal aptitude:
LexisNexis Butterworths

Bare Acts on Indian Constitution

Universal's CLAT Guide

Legal Awareness and Legal Aptitude by AP Bhardwaj
Special books for English comprehension
Word Power Made Easy by Norman Lewis

English Grammar and Composition by Wren & Martin
How to prepare for BHU LLB 2020 - practice mock tests and sample papers
As the aspirants are aware of the difficulty levels of the BHU LLB 2020 entrance exam hence they are advised to practice the previous year solved and unsolved papers, sample papers, and mock test papers. How to prepare for BHU LLB 2020 is like a holy grail for the law aspirants as it guides you through all the events and important areas of the curriculum. This ensures that you perform exceptionally good in the entrance exam and secure the vacant positions in the Institute. How to prepare for BHU LLB 2020 illustrates the following points for you to follow by heart:
Mock test papers give you genuine insights into the entrance exams and act as a "simulation test which helps you prepare for the best".

Solving previous years' papers not only makes you aware of the exam pattern but also improves your time management skills.

How well you are able to give the correct answers depends upon your rate of accuracy and practice of these test papers.

The best part is that you sharpen your concepts up to the par.
"If I am given a task of chopping a tree within six hours, I will invest the primary four hours just to sharpen my axe"- Abraham Lincoln
Be calm, apply your best knowledge and give your best shot. All the best from Careers360!!
Questions related to BHU UET
Showing 682 out of 682 Questions