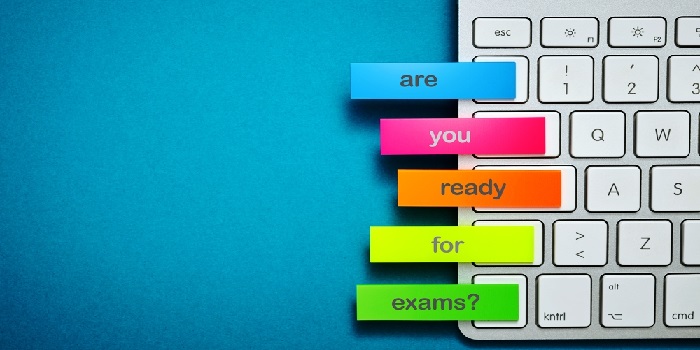 Last Week Preparation Tips for AILET 2018 – National Law University Delhi is conducting AILET 2018 on May 6 at 21 exam cities across India. It's just a few more days, for the big day when AILET aspirants will be appearing for the All India Law Entrance Test. The exam experts advise the aspirants to keep focussing on the larger goal while taking the least pressure in their last week preparation for AILET 2018. Careers360 brings 'AILET 2018 Last Week Preparation Tips' which would help the aspirants in doing well in the May 6th NLU Delhi law entrance exam.
The advisory on 'Last Week Preparation Tips for AILET 2018' will help the aspirants with domain experts' guidance and topper tips' to crack AILET. While the article provides insights on 'How to prepare for AILET 2018 in last week', it also suggests some first-hand methods devised by AILET toppers for scoring good marks in the NLU Delhi Law Entrance Exam.
AILET Sample Paper
Download Free Sample Paper for AILET
Download Now
Read this 'Last Week Preparation Tips for AILET 2018' to know what should be done before the exam, on the exam day, how to attempt AILET 2018 questions and manage time while appearing for the NLU Delhi administered All India Law Entrance Exam.
How to crack AILET in Last week: Stick to prep-plan
Even as the applicants of AILET 2018 upon panicking start reading the new topics and devise new methods during their last week preparation of AILET 2018, the exam experts suggest refraining such acts. The experts advise sticking onto the same strategy that the candidates have been following from the beginning of their AILET 2018 preparation. Rajneesh Singh, the Do-Zen Director says, "During this last week, candidates should concentrate on what they have revised and prepared till now, rather than beginning something new."
"Sticking to a single strategy helps to keep preparation in track where the brain can work on a pre-scheduled plan, rather than wasting time by starting something new," advises Harsh Gagrani, Director of LegalEdge Tutorial.
How to crack AILET in 7 days: Thorough revision and GK Updates
The exam experts suggest for a thorough revision of the basic concepts while the candidates should keep themselves abreast with updates on General Knowledge keeping AILET syllabus in view. "Law aspirants should now focus on revising concepts keeping in-line the AILET syllabus and re-look their knowledge to be thorough with the revised concepts. Further, I would also suggest them to keep a track of all the important news events, even during the last week so that it helps them in solving questions for the Current Affairs section," advocates Rajendra Khadav, CrackCLAT Tutorials Director.
Last Week Preparation Tips for AILET 2018: Attempting mock tests and solving sample papers
The exam experts, as well as toppers, count on mock tests. They say, on one hand, while attempting mock tests builds confidence, on the other hand, helps in self-evaluation.
Harsh Gagrani says, "Appearing in mock tests before the actual examination will help aspirants in assessing the preparation level, where they can work upon their weak areas. Further, scoring decent in the tests also help in building self-confidence which may work in ways."
Dhanishta Mittal, the Mumbai girl who scored 100 in AILET 2017 bagging AIR 1 shared that mock tests are a must before appearing in the NLU Delhi admission test. "I took mock tests regularly which helped me improve my time-management skills. I started taking mocks three months prior to the test and took around 50 to 60 full-length tests. The week before the All India Law Entrance Test, I took two mock tests every day, so as to build my confidence," says the AILET 2017 AIR 1.
Rajneesh Singh advocating for mock tests says that they are quite advantageous. "The advantage of taking mock tests is that candidates encounter varied types of questions which prepare them for the real exam," shares the Do-Zen expert.
Last Week Preparation Tips for AILET 2018: Keeping exam pressure at bay; Believe in hard work
It's obvious that there will be exam pressures mounting upon the AILET 2018 aspirants. The exam experts, however, suggest them to surmount such pressures, where they should believe in the hard work they have done in past months to crack AILET.
Rajendra Khadav advises, "There is nothing to worry about at this stage. A few days more and then you'll be appearing in the law entrance exam. It's the time when aspirants like you just need to believe in your year-round preparation and that the hard work pays well."
Vedangini Bisht, AILET 2017 (AIR 4) advising the AILET 2018 aspirants on last week preparation says, "Preparation with consistency is the goal to success. The AILET takers should believe in their hard work. The preparation strategies may be different but approaching toward a goal is important. Learn from the previous mistakes and improve on them."