How to prepare for AILET 2020
How to prepare for AILET 2020 - National Law University, Delhi will conduct the law entrance exam AILET 2020, on August 9, 2020. NLU Delhi is considered one of the best law institutes of India and it conducts a separate law entrance exam, So, it is very obvious that thousands of law aspirants from all over India will compete for 110 seats of BA LLB and 70 seats of LLM in NLU Delhi. Given the stiff competition, devising a preparation strategy is of utmost importance. Often, many law aspirants face difficulty when it comes to completing the AILET 2020 syllabus within a stipulated time. But, with proper planning and dedicated execution, one can make it look easy, as many AILET toppers like Naomi Manoj (AIR - 7, 2019), Devansh Kausshik (AIR -1, 2018), and Agam Aghrawal(AIR - 5, 2019) did it in previous years. Remember, every success story takes time and requires meticulous planning. Dreams only become reality when intentions turn into daily actions, and it doesn't happen overnight. Careers360 has interacted with many AILET toppers and here, we are sharing with you everything that we found common in their preparation strategy. Read below to get aware of AILET 2020 preparation strategies, exam pattern, syllabus etc.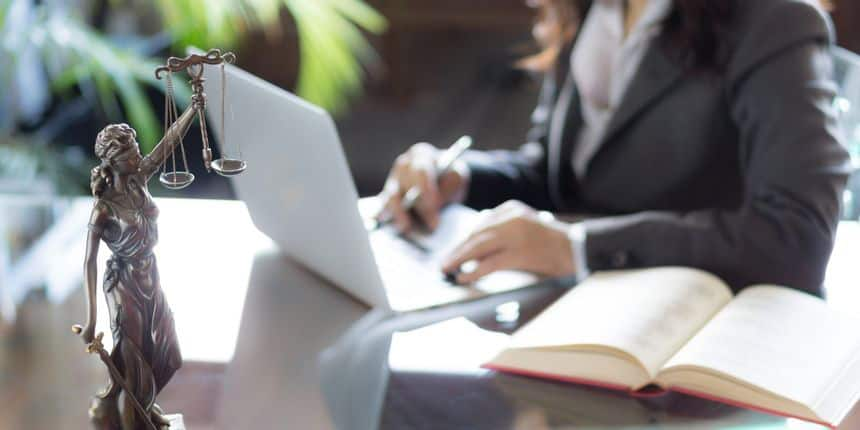 AILET Exam pattern 2020 -
NLU Delhi publishes the AILET exam pattern 2020, which contain information aspects like mode of the exam, types of questions asked, marking scheme, etc. So, candidates may refer to the exam pattern to align their preparation with exam requirements.
AILET exam pattern 2020
Mode of examination

Offline

Exam duration

1 hour 30 minutes

Language

English

Type of question

Multiple Choice questions

Total number of questions

150

Marking scheme

1 mark for every correct answer

Negative Marking - 0.25 marks will be deducted for every incorrect answer
AILET Syllabus 2020
As Naomi Manoj, AILET rank - 7 puts it, the syllabus of AILET is a bit unclear and tricky when you start your preparation. But still, understanding the syllabus is half the job done. If you are not familiar with the syllabus of AILET 2020, it will be a real challenge to put your preparation in the right order. Below we are providing you the detailed AILET 2020 syllabus for BA LLB and LLM programmes, along with their weightage in the AILET exam.
AILET BA LLB Syllabus 2020
| | | |
| --- | --- | --- |
| Subject | Topics | Marks |
| English | fill in the blanks, comprehension passages, antonyms, synonyms, idioms and phrases, jumble words and sentences, choosing the correct words | 35 |
| Elementary mathematics | Algebra, profit and loss, time and work, average, speed and distance, permutation - combination and Venn diagrams, numerical ability | 10 |
| General knowledge | Current Affairs, General Science, History, Geography, Economics, Civics | 35 |
| Legal aptitude | Study of law, Research aptitude, Problem-solving ability | 35 |
| Reasoning | Logical and Analytical reasoning skills | 35 |
AILET LLM Syllabus 2020
Subject

Topics

Marks

Constitutional law

Law of torts, Family law, Law of Contract, International law

50

Jurisprudence

Jurisprudence, legal theory, Nature and role of legal systems and legal institutions in society,

Schools of law - analytical school, natural school, historical school, sociological school,

Sources of law - custom law, legislation, precedent and canons of statutory interpretation. etc

50

Essay and others

Essays will be largely be related to the legal topics

50
Once you are aware of AILET 2020 syllabus and exam pattern, planning the preparation becomes a lot easier. There are a few standard AILET books available in the market; candidates should refer to them and also simultaneously prepare the general knowledge section, especially the current affairs section.
Books and study material for AILET 2020
When it comes to AILET preparation, reliable and up-to-date books are the best companion for your journey to NLU Delhi. There are a lot of books and study material available in print form or in online mode, but remember, accumulating a lot of books in your study room is of no use unless you use them in the right manner. There is a lot of study material available in both online and printed form, however, it is important to stick with some standard books as suggested by many AILET toppers. Below we are providing you the subject-wise book list for AILET 2020.
AILET 2020 - Recommended books
Subject

Books and study material

Remarks

AILET UG 2020

English

Word Power Made Easy by Norman Lewis

High School English Grammar and Composition by Wren and Martin

Questions are asked in a fixed pattern for english section, identify the topics from previous years' papers and prepare them from standard english books.

Mathematics

Quantitative Aptitude for Competitive Examinations by RS Agarwal

NCERT books upto 10th

Maths is all about practice and practice, add mock test in your daily study plan for a better result in AILET

General knowledge (Static)

Lucent's General Knowledge

NCERT books of History and civics

Revise the static portion regularly in order to get a hold of it

General knowledge (Current affairs)

India year book

Manorama book

GKToday

Protiyogita Darpan

Additionally read The Hindu to cover current affairs.

Legal aptitude

Universal's Guide to CLAT & LLB Entrance Examination

Solve the legal aptitude problems, focus on increasing your speed while solving questions.

Reasoning

Verbal and Non Verbal Reasoning by RS Agarwal

Analytical Reasoning by MK Pandey

Practice exercise given in the books, also solve mock tests.

AILET PG 2020

Constitutional law

Dr. DD Basu's - The Introduction of Constitution

Constitutional Law of India by JN Pandey & Bare Act

Tort Law: The Law of Torts by Ratanlal and Dhirajlal

Make short notes and do regular revision.

Jurisprudence

Dr. VD Mahajan's Jurisprudence

Decoding the Jurisprudence

Essay




Practice essay writing (800 - 1000 ) words
Some important preparation tips for AILET 2020
Make a study plan -
'Success is the sum of small efforts, repeated day in and day out' - Robert Collier
Executing one's daily routine over a period of time can lead one towards AILET 2020. The study plan may vary from candidate to candidate, but, It should be practical and executable. Remember, making a study plan is just one aspect of your preparation, execution is the other aspect and the most important one. Regarding execution, Thomas Edison has rightly said "Vision without execution is just a hallucination". And, not executing the study plan will surely damage your chances of clearing AILET 2020.
Mock tests and previous years' papers - Solving mock tests is highly recommended by many AILET toppers. Solving mock test helps in giving a reality check of AILET preparation and tells you exactly where you stand. Candidates should make it a routine to solve at least one mock test everyday. Generally, the good mock tests are designed a bit tougher than the actual AILET exam. Solving these will put the candidates in a better position while attempting the real AILET exam. Apart from this, solving previous year papers and mock tests give a lot of learnings about time management and level of difficulty.
Daily current affairs - The general knowledge section is majorly dominated by the topics related to current affairs; so to score well in AILET 2020, prepare current affairs smartly. Agam Agrawal, AIR - 5, 2019 suggests reading 'The Hindu' is extremely beneficial for AILET. One may read daily newspaper and write down important news, events, appointments, and other important information. Additionally, you can also follow any good current affairs book at the end of the month and revise the monthly current affairs.
Balance between board exam and AILET 2020
There are many AILET 2020 aspirants who are going for their board exams. Preparing AILET along with board exam is a tough balancing act. Still, there are many AILET toppers like Devansh AIR - 1, 2018, who cleared his board exams and AILET in the same year.
In an interview with careers360, Devansh admits that balancing board exam preparation and AILET is really a hectic job. The 2018 AILET topper prioritized law preparation while according a lower profile to board preparation. However, from January, he gave equal time to both, board exams and AILET preparation. Once the board exams were over the AILET preparation was on full swing.
Frequently Asked Question (FAQs) - How to prepare for AILET 2020
Question: How many seats are in NLU Delhi law programmes?
Answer:
There are 70 seats each BA LLB and LLM programme of NLU Delhi.
Question: Is AILET online?
Answer:
No, AILET is an offline exam which uses OMR sheets for recording candidates' answer.
Question: Does NLU Delhi offers BBA LLB through AILET?
Answer:
No, NLU Delhi only offers BA LLB at undergraduate level. There are other NLUs like NLU Bengluru that offer both BBA LLB and BA LLB.
Question: Is there any negative marking in AILET 2020?
Answer:
Yes. there will be a negative marking of 0.25 for every incorrect answer.
Question: What is the AILET exam date?
Answer:
The AILET exam will be conducted tentatively in the first week of May 2020.
Questions related to AILET
Showing 286 out of 286 Questions