Law Subjects - The study of legal subjects is offered through various undergraduate and postgraduate courses. At UG level, law subjects are introduced in a generalised manner, intended to impart the basic knowledge of legal subjects, thus a variety of subjects such as Family law, Constitutional law, Commercial law and others are introduced together. The law courses include BA LLB, BBA LLB, BCom LLB, LLB etc. But, at PG level, the scope of law subjects becomes narrow but deep and a single subject is taught meant for providing specialization in LLM. To know all about law subjects that are taught at various stages, read the complete article.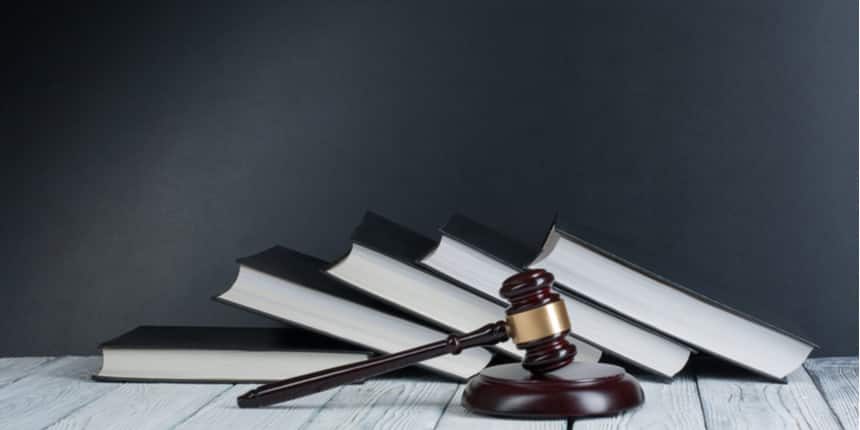 Law subjects at undergraduate level
The curriculum of law at undergraduate level is generally divided into 5 years or 10 semesters. In the case of 3-year LLB, the course structure is divided into 6 semesters. The law subjects are introduced in a systematic manner, i,e initially the basics are introduced in a semester which is followed by the in-depth syllabus in coming semesters. The following law subjects are taught at the undergraduate level.
Law subjects
| | |
| --- | --- |
| Family law | Law of Torts |
| | Civil Procedure |
| Law of Contracts | Constitutional law |
| | |
| Human Rights Law | Law of Evidence |
| International Trade Law | Jurisprudence |
| | Property Law |
| Public International Law | Consumer Protection Law & Policy |
| Interpretation of Statutes | |
| | |
| | |
Law subjects at postgraduate level
After completing LLB, one can pursue an LLM course at postgraduation level. LLM course is meant for specialisation, as the candidates have to select the subject of their interest and study the various sub-topics, future prospectus related to those subjects. The LLM courses are several, some of them are mentioned below.
LLM in Constitutional law - In this course, students are taught the constitution of India in details and laws, rules regulations that govern the relationship between a federal structure, civil rights etc.
LLM in Human rights - The course covers all aspects of Human rights subject. The subject revolves around the rights mentioned in the United Nation's Universal Declaration of Human rights, Fundamental rights mentioned in the Constitution of India, and other rights.
LLM in Corporate law - The course provides specialisation in the subject. Students are taught the laws, regulations and rules that govern the corporate activities and regulations made by the government.
LLM in Cyberlaw - The course is relatively new and includes law subjects related to Cyber activities. The government frames the laws and rules to regulate the cyber activities and to prevent the cyber crimes. Cyberlaw provides an in-depth insight into the cyber law.