All about International law
All about International law - The body of laws that applies to sovereign states and international players are called international laws or public international law or law of nations. Consequently, relations between states or entities are based on International laws. In fact, many refuse to consider international laws as a simple collection of laws, in that they are very dynamic and are constantly evolving. There are a number of popular law colleges imparting masters, undergraduate and courses at other levels in the subject. These include NUJS Kolkata, RGNUL Punjab and NLUJA Assam. Candidates interested in pursuing a course in international law will find here information on eligibility criteria for admission, colleges and fees, and much more.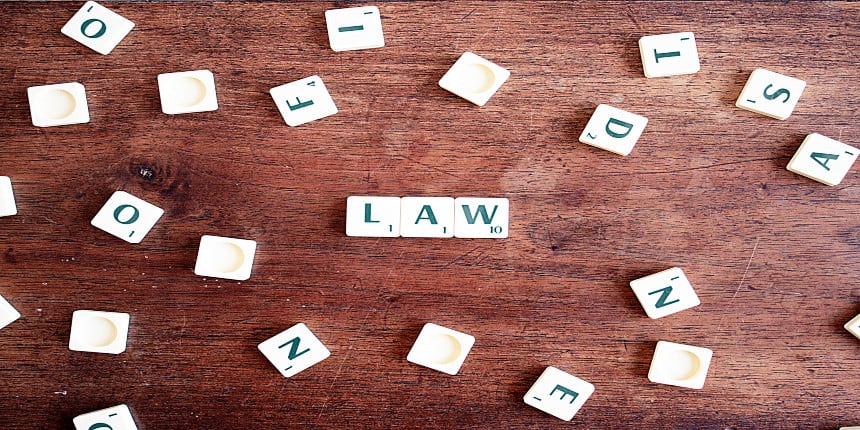 What is international law?
International laws are a constantly evolving set of dynamic laws that bind international players like states, multinational corporations, and other such international entities in a legal framework. These laws have a vital role in eliminating wars, propagating peace, and using diplomacy as a means to end international disputes.
In recent times, the list of actors (or subjects) covered by international law has rapidly expanded to include more contemporary topics like human rights, space law, and economic and trade related issues, to name a few.
Eligibility Criteria to study International Law:
The eligibility requirements for international law can vary as per the course or level opted by the candidate. As shown below, the eligibility criteria for a 5-year undergraduate course is different from a masters course:
Eligibility Criteria for 5-year integrated law course in international law
The applicant must have passed 10+2 or any equivalent exam from a recognized board.
Eligibility criteria for LLM course in international law:
Qualifying exam: A LLB degree or equivalent exam from a recognized university.

Minimum marks: The NLUs require a minimum of 50% marks or its equivalent for general/PwD categories; SC/ST categories need 45% marks. Other colleges/universities may have similar or slightly different requirements.
LLM in International Law and fee structure (NLUs only)
Name of NLU

Course

Fees Structure UG ( For 1 Year)

B.A.LL.B. (Hons.) with specializations in International Law

Rs.2,11,000




NRI- Rs.1,15,000+ $ 6,000

B.A., LL.B. (Hons.) in International Law

Rs.2,27,000

B.A.LL.B. (Hons.) with specialization in International Law




(specialization offered in the fourth and fifth year)

Rs.2,02,000




NRI- Rs.84,000+ $4,500
Other law colleges offering course in International Law
Admission to international law courses
The NLUs offer admission based on merit of CLAT scores. So the applicant needs to have qualified the national-level exam to be considered for admission. CLAT 2020 is slated to be conducted on May 24. The application form of CLAT 2020 can be filled till April 25.
CLAT scores are also used by other law colleges, including affiliate colleges, for admission purposes. Other exams like LSAT India and AILET are also common routes of admission.
Job roles
Legal analyst

Judge in an international court of law

Government lawyer on matter of international litigation

Criminal lawyer for cases that have an international characteristic

Civil litigation lawyer
Also Read -