All about BSc LLB - For students who are interested in both science and law fields, BSc LLB programme is offered by several law colleges of India. The Bachelor of Science and Bachelor of Legislative Law (BSc LLB) is an integrated course of five-year duration which revolves around the study of law along with BSc subjects like Physics, Chemistry, Biotechnology etc. Often students from science backgrounds find it easy to go for BSc LLB and pursue a career in law. Read the complete article to know all about BSc LLB, top colleges to study, academic curriculum, job prospectus and more.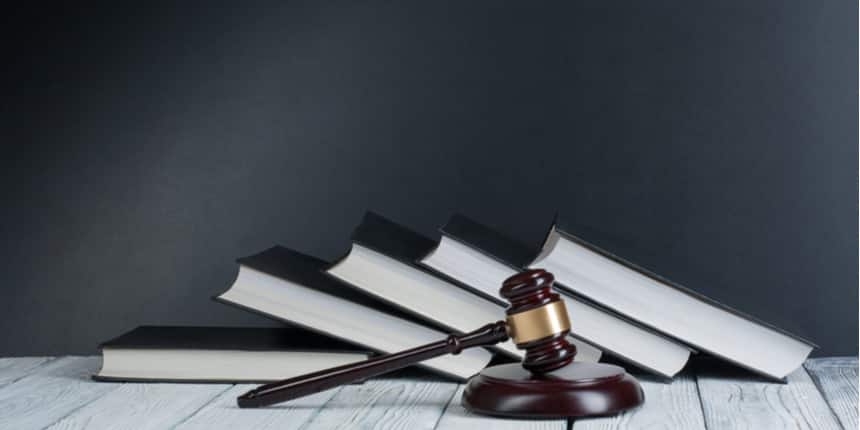 Educational qualification for BSc LLB
For pursuing BSc LLB, a candidate must have completed the class 12th from a recognized board.
Many top law colleges in India set the minimum standard in terms of minimum required marks in the qualifying exam which generally varies from 45% to 60%.
Age limit - in most law colleges, there is no age limit for studying BSc LLB courses.
Top law entrance exams to study BSc LLB
There are several national and state-level law entrance exams in India that are conducted for BSc LLB courses. The most popular exams that a candidate can consider are given below.
Law entrance exams to study BSc LLB
| | |
| --- | --- |
| Law entrance exam | Type |
| | National level |
| | State-level |
| | National level |
| | University level |
Top law colleges to study BSc LLB course
There are several law colleges in India including some national law universities that offer 5-year integrated BSc LLB course. The top law colleges offering BSc LLB are mentioned below.
Law colleges in India offering B.tech LLB
All about BSc LLB - Academic curriculum
During the five years of BSc LLB, the students are taught science and Law together. Students are given the choice to select the science subjects as per their interest, while the law subjects are more or less similar to what we see in BA LLB, BBA LLB or BCom LLB. Generally, the followi\ng subjects are taught in BSc LLB course.
Academic curriculum of BSc LLB
| | |
| --- | --- |
| Legal Method | Sociology |
| Political Science | Law of Contracts |
| Law of Tort | Law of Crime |
| Family Law | English |
| Economics | Legal History |
| Constitutional Law | Law of Civil Procedure |
| Property Law | Jurisprudence |
| Public International Law | Administrative Law |
| Company Law | Law of Evidence |
| Interpretation of Statutes | Labour and Industrial Law |
| Principles of Taxation | Intellectual Property Law |
| Clinic I (Drafting, pleading and conveyance) | Alternative Dispute Resolution |
| Principles of Taxation | Environmental Law |
| Clinic II (Trial Advocacy, PIL and Moot Court) | Clinic II (Professional Ethics) |
Note - The subjects mentioned above are taken from the academic curriculum of The West Bengal National Law University. Apart from these, there will be elective subjects. Students, during BSc LLB, will also be taught the science subjects.
Higher study options after BSc LLB
After completing BSc LLB, there are several opportunities for higher education. Most popular among all is the LLM specialization course. The LLM course, which is of one-year duration is available in different streams like Intellectual Property Law, Criminal law, Business Law, International law, Cyberlaw, Banking law, Taxation law etc.
All about BSc LLB - Job prospects
There are several job opportunities that BSc LLB has to offer. The following job options are available after a complete BSc LLB course.
Job opportunities after BSc LLB
Law officer and management accountant

Advocate

Legal advisor

Business consultant

Human resource manager

Finance manager

Teacher or lecturer