JMI BA LLB Exam Pattern 2020
JMI BA LLB Exam Pattern 2020 - Candidates seeking admission to BA LLB program in Jamia Millia University must consult the exam pattern of JMI BA LLB 2020. It is because by consulting JMI BA LLB 2020 exam pattern, applicants will get an overview of the types of questions asked, marking scheme, mode of exam, etc. Being aware of JMI exam pattern 2020 will make the preparation for entrance exam effective and systematic. As per the JMI BA LLB exam pattern 2020, the entrance exam will be offline (OMR) based, with candidates needing to enter their responses on OMR sheets. JMI BA LLB applicants needs to carefully go through every minute detail mentioned on the exam pattern to avoid exam day blues. Candidates will have to answer questions from subjects like Current Affairs, Elementary Mathematics, English, etc. Go through the rest of the article to learn full details of JMI BA LLB 2020 exam pattern.
LATEST - JMI BA LLB registration extended till August 20, exam date to be notified soon!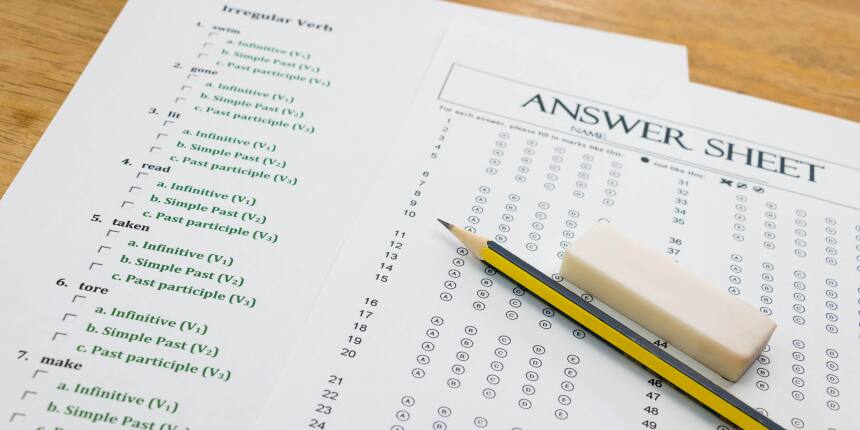 JMI BA LLB exam pattern 2020 - A quick snapshot
Particulars

Details

Mode of examination

Offline (Pen paper mode)

Time duration

2 hours (120 minutes)

Types of question

Objective type multiple choice questions

Total number of questions

150

Number of sections

5 sections

Total marks

150 marks

Marking scheme

One mark for each correct answer

0.25 mark deducted for every wrong answer
Important details related to JMI BA LLB 2020 exam pattern:
Mode of entrance exam - The JMI BA LLB 2020 entrance examination will be offline based (pen-and-paper), candidates will be provided with OMR sheets where they need to answer the questions by circling the appropriate option.

Exam duration - For completion of JMI exam, applicants will be given 3 hours.

Number of questions - Under JMI examination, there will be a total of 150 questions, distributed among 5 sections.

Type of questions - Questions will be of MCQ type, there will be four options for each question. Among all four he/she has to choose any one in order to answer the question.

Maximum Marks - Total marks for JMI paper will be 150.

Marking Scheme - For each correct answer, candidates will secure 1 mark and if answer is wrong then deduction of 0.25 mark will occur.

Candidates will be given OMR sheets where they will have to enter their responses by circling the answer with HP pencil or black ball point pen. Test booklets will be given to the applicants in order to do the rough work.
Note: Items like electronic gadgets like cell phone, calculator, etc. are included in the barred list of items, so one mustn't bring these items to the exam hall. Candidates are also requested not to bring any of the belongings to the test center, as exam authorities will not take responsibility for loss or damage of such items.
Frequently Asked Question (FAQs) - JMI BA LLB Exam Pattern 2020
Question: What will be the syllabus for JMI law examination?
Answer:
As far the syllabus is concerned, candidates can be asked questions from topics like - Elementary Mathematics , General Studies, English etc.
Question: What will be the mode of JMI BA LLB 2020?
Answer:
JMI will conduct the exam in offline (pen-and-paper) based mode. Candidates need to circle the correct option to answer the question on an OMR sheet that will be provided during the exam.
Question: When JMI will conduct the entrance exam for BA LLB?
Answer:
The exam for JMI BA LLB has been postponed till further notice.
Questions related to JMI Entrance Exam
Showing 589 out of 589 Questions