How to Prepare for TS LAWCET 2023 - Candidates preparing for TS LAWCET 2023, should understand that just clearing the examination without securing a really good rank is of little help in getting admission to top universities. Therefore, to get a good rank in TS LAWCET 2023, one must follow an effective, exam-oriented preparation strategy. Subjects such as math, reasoning, English, and legal aptitude are included in the TS LAWCET 2023 syllabus, but additionally, candidates should focus on various aspects of TS LAWCET 2023 preparation such as practicing sample papers, revision, and time management. All this should be done with proper planning, in time bound manner. In this article, candidates will find some useful tips for TS LAWCET preparation 2023 along with relevant information such as the syllabus, and pattern.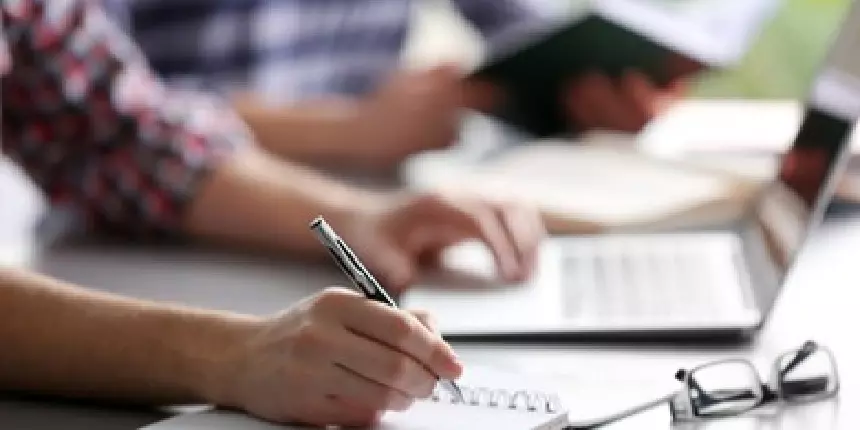 How to Prepare for TS LAWCET 2023 - Section Wise Preparation Tips & Study Plan
Osmania University administered state-level law entrance exam TS LAWCET 2023 is a gateway to some of the top law schools in Telangana. The courses offered by these law colleges are - 5-year LLB, three-year LLB and LLM.
Also Read | Best recommended books for TS LAWCET
TS LAWCET Preparation Tips - Question Paper Overview
As per the TS LAWCET exam pattern 2023, the question paper will be divided into three sections - general knowledge and mental ability, current affairs, and legal aptitude. The section-wise distribution of questions is given below.
TS LAWCET syllabus 2023
| | | | |
| --- | --- | --- | --- |
| Sections | Total questions | Marks | Good attempt for top-ranked law colleges |
| General Knowledge and Mental Ability | 30 | 30 | 25+ |
| Current Affairs | 30 | 30 | 25+ |
| Aptitude for the Study of Law | 60 | 60 | 45-50 |
| Total | 120 | 120 | 100+ |
How to Prepare for TS LAWCET 2023 - Subject Wise Preparation Tips
General Knowledge and Mental Ability
The general knowledge section will have questions on history, geography, polity, environment and other such subjects. Candidates preparing for TS LAWCET should be well-versed in the basics of these subjects. The NCERT books are considered useful for the preparation of general knowledge. Alternatively, candidates can refer to the Lucent General Knowledge book which contains all topics required for exam preparation.
The mental ability section will have questions testing the logical aptitude of the candidates. One should solve the previous year's questions of TS LAWCET to identify the topics and prepare accordingly. Topics such as puzzles, blood relations, sets and arguments are important for TS LAWCET 2023 preparation.
Current Affairs
This section requires the candidates to demonstrate awareness of current events of national and international importance. Questions are asked on the current affairs of the past seven to eight months. Therefore, the candidates are suggested to study daily newspapers and keep an eye on all important events including those related to sports, awards, politics and legal judgments. Besides reading the newspaper, candidates should also read monthly current affairs books keeping the law entrance exam preparation into consideration.
Aptitude For Study Of Law
This section tests the interest of the candidates on the subject matter of Law. There will be questions based on fundamental concepts, prepositions and facts, legal maxims, and legal current affairs. Some questions on the Indian Constitution and Polity are also asked to test candidates' awareness of the law. Candidates are advised to follow standard books such as Legal Aptitude and Reasoning by A P Bharadwaj and Indian Polity by Laxmikant. Along with this, candidates should also study legal current affairs from newspapers, and journals.
Important Preparation Tips for TS LAWCET 2023
Candidates preparing for TS LAWCET 2023 should cover all aspects of their preparation. Some of the useful tips to ace the law entrance exam are mentioned below.
Start Early - Candidates should not wait for the announcement of exam dates. Starting early will give ample time to the candidates not only to complete the syllabus but also to practice the sample papers. The TS LAWCET preparation would require around six months. Therefore, one should start as early as possible.
Make a Study Routine - Candidates should follow a study routine. Giving around two to three hours a day for around six months would help the candidates complete the syllabus of TS LAWCET 2023.
Make Short Notes - Handwritten notes are considered useful for TS LAWCET exam preparation. The notes will particularly help in revising important topics during the last few days of the examination.
Solve Previous Years' TS LAWCET Question Papers - Candidates should solve all previous years' question papers of TS LAWCET 2023. It will help them understand the types of questions asked in the examination, and their difficulty level.