How to Crack CLAT 2020 in first attempt
How to crack CLAT 2020 in first attempt - with a lot of expectations, dreams, several law aspirants must be looking towards CLAT 2020, as a gateway for 21 national law universities of India. But then comes the hype and misconceptions created around it that, CLAT being the toughest law exam of India is a big hard nut to crack.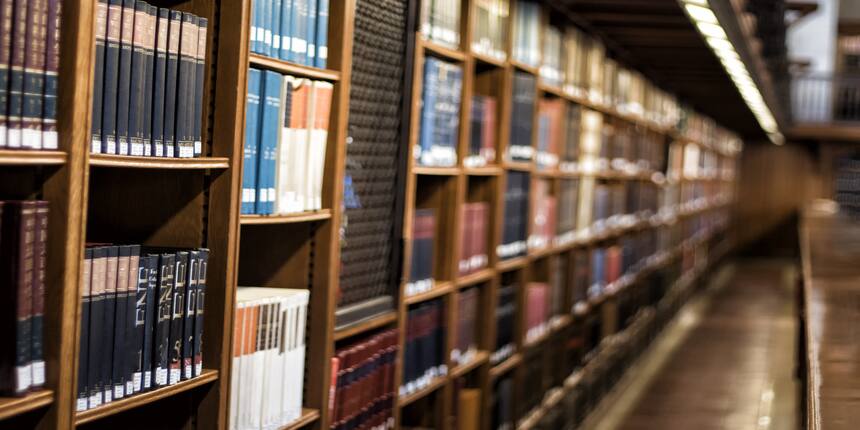 But, what if we tell you the names who fought against the wind flow and cracked CLAT in their very first attempt? Sounds like breaking the myth? Yes, exactly that's what CLAT 2019 topper Saumya Singh and many others have done in the past. Clearing CLAT 2020 in first attempt might look an arduous task, but what you need is the right planning, preparation and execution for CLAT 2020.
Careers360 has interacted with several CLAT toppers, experts to understand what exactly the candidates should do to crack CLAT 2020 in first attempt. Read the article to get insight into the tips and tricks to clear CLAT 2020 in very first attempt.
How to crack CLAT 2020 in the first attempt?
The first step towards CLAT starts with understanding CLAT syllabus 2020. There will be 5 subjects in CLAT exam and from the syllabus of CLAT, you will need to understand what subject/topic carries how much of weightage of marks. The smart preparation of CLAT means, cover all the bases but always gives additional importance to the topics that dominate more than others.
CLAT 2020 - Subject wise marks distribution
| | | |
| --- | --- | --- |
| Subject | Number of questions | Weightage |
| English and comprehension | 40 | 40 |
| Legal aptitude | 50 | 50 |
| General Knowledge and Current Affairs | 50 | 50 |
| Mathematics | 20 | 20 |
| Logical Reasoning | 40 | 40 |
| Total | | 200 |
'Always start early to stay ahead'
Ideally, candidates should start preparing right after completing class 11. To crack CLAT 2020 in the first attempt, students will need to kick off for CLAT preparation simultaneously with board exams. That's what Shikhar Agrawal, (AIR -6) CLAT 2018 did. As for Shikhar, he started the CLAT preparation 12 to 15 months prior to the exam. It is very important for CLAT aspirants to cover the syllabus at least once before the exam. Starting early ensures that you have ample time to cover your grounds and this gives you a relatively comfortable zone where you can revise the topics and attempt the mock tests for more effective preparation.
Devise a preparation strategy that suits you
Having a clear preparation strategy and a holistic execution of plan ensures that no stone is left unturned from your side, rest, as Thomas Edison once said, ``Good fortune is what happens when opportunity meets with planning". Making a practically possible CLAT strategy will also give the much needed belief that if you stick with your plan, you can cover the maximum of CLAT syllabus.
Many CLAT aspirants must be in their schools, thus focussing on CLAT and school study is indeed a tough balancing act, but that's where you will have to fight for CLAT 2020 exam. Regarding the board exams and CLAT preparation, Devansh Kaushik (AIR-2), 2018, accepts that he gave priority to CLAT exam when it came to balancing the board exams and CLAT preparation. The best way would be to prepare for both CLAT and board exam simultaneously by allotting time between them, and once the board exams are over, take CLAT 2020 in full swing.
Join a good online course or test series - Subscribing to a good online course will help you immensely by putting your preparation in the right order. There are several online courses for CLAT that provide online lectures, doubt solving classes and study material and test series. Find a comprehensive online course for CLAT that covers the entire syllabus in a time-bound manner.
Consistency will be the key to crack CLAT 2020 in first attempt
"Success is neither magical nor mysterious. Success is the natural consequence of consistently applying basic fundamentals." Jim Rohn
To crack CLAT 2020 in first attempt consistency should be there during your preparation. Taking small breaks is good as it re-energises the body and mind, but putting CLAT preparation in the back burner for something less important will surely damage your chances of clearing CLAT 2020 in first attempt. So, better, you do not push yourself to the extreme nor you take long breaks. Stay up with your regular plan and be consistent.
Attempt mock tests for an effective preparation
Regarding the role of CLAT mock tests, Rajendra Khadav of Crack CLAT Tutorials says, candidates will need to solve 5-6 online mock tests in a month during the early days. Solving mock tests will improve aspirants thinking and reacting capability within a given time frame while making them accustomed to the online mode.
The mock tests will help you in analyzing your weaknesses, so you can work on them within time. Moreover, the mock tests will also let you understand the types of questions asked in the CLAT exam and the level of difficulty.
Stay motivated to clear CLAT in first attempt
CLAT preparation is a bit lengthy process, sometimes it goes on for more than 15 months, so it is important for candidates to maintain the zeal and energy level throughout the journey. Losing hope is no good, to keep the tempo up, it is always good that you take small breaks during preparation and get refreshed.
There might be some low moments during your preparation, you should take help from a mentor. This can be someone like your parents, elder brother or teacher. A mentor should be someone who will encourage you to work harder, motivates you to fight out the low moments.
Subject wise preparation tips to crack CLAT 2020 in first attempt
Candidates should be aware of their weaknesses as it will be important to fix them at priority. Some may find English or reasoning section as more challenging while for others legal aptitude might appear new. Thus, it will be important to give some extra time for such topics.
English - Reading daily newspaper like The Hindu, The Indian Express is a time tested method of preparing for the English section. Reading a daily newspaper or a good monthly magazine will help you in boosting your vocabulary and improving grammar. Additionally, you should also refer to a good grammar book like Word Power Made Easy or Wren and Martin.
General knowledge and current affairs - While the GK section is more or less a static portion and can be prepared from a good gk book like Lucent General Knowledge, current affairs will require daily newspaper reading and a monthly current affairs magazine.
Legal aptitude - This section is probably the most important one. Conceptual clarity will be tested in legal aptitude, so candidates should be careful while preparing this section. Mere mugging up the facts and Acts is not enough. Better, try to solve previous year question papers to understand the types of questions asked in legal aptitude.
Logical reasoning - By practising mock test and previous years' CLAT papers, you can specifically target the logical reasoning section. Often logical reasoning turns out to be a time-consuming portion, so candidates should focus more on to increase their speed of solving the logical reasoning.
Maths - This section will include questions from elementary maths of class 10th level. You can refer the NCERT books and R S Agrawal's quantitative reasoning book to prepare maths. Regular practice of questions can ensure good marks in this section.
Topper's advice to help you crack CLAT 2020 in first attempt
CLAT 2019, AIR-1, Saumya Singh
In an interview with careers360, Saumya Singh shared his preparation strategy and study plan. The 2019 topper says, 'I started preparing for CLAT in class XI because I believed that it will give me an early bird advantage'. Saumya Singh also took help from a coaching centre to cover the syllabus well within the time and relied upon some standard books and coaching study materials. Apart from the study material, he also solved a lot of mock tests during his preparation. He believed CLAT is based on practice, so, solving the mock tests becomes very important.
When asked what advice he would like to give to new CLAT aspirants, Devansh Kaushik (AIR-2, 2018) says, take mock tests seriously, and be prepared for any kind of situation. While conceptual clarity is very important, candidates should also focus on consistency.
Frequently Asked Question (FAQs) - How to Crack CLAT 2020 in first attempt
Question: Can I clear CLAT 2020 in my first attempt?
Answer:
Yes, with proper planning and execution CLAT can be cracked in the first attempt only. Many like Saumya Singh and Mouli Kaushal Jain have done it in past.
Question: How important is solving the mock tests for CLAT 2020 preparation?
Answer:
Mock tests are a very important part of CLAT preparation. You can get to know about the types of questions asked, level of difficulty in the CLAT exam along with understanding your weak points.
Question: Can I clear CLAT 2020 without coaching?
Question: What is the ideal time to prepare for CLAT 2020?
Answer:
Ideally, candidates should start preparing for CLAT after completing class 11th examination. Generally, 10 - 12 months are required to get some good marks in CLAT exam.
Questions related to CLAT
Showing 6859 out of 6859 Questions