How to prepare for BLAT 2020
How to prepare for BLAT 2020 - Are you a BHU aspirant, looking for BLAT preparation 2020? Have you come across a usual question, 'how to prepare for BLAT 2020?' then you have come to the right place, where you will find a detailed guide to BLAT preparation. Banaras Hindu University will offer only 60 seats through BLAT 2020, thus, the entrance test of BHU UET will a bit tricky and more competitive than what you might have thought. To add on, the marking scheme of BHU BA LLB is completely different from other law entrance exams of India. In this article, we are providing some really important BLAT preparation tips that might shape your preparation for a better result. Along with BLAT important tips and tricks, candidates will also get to know about syllabus and recommended book lists for BLAT 2020. Read below the article for more information.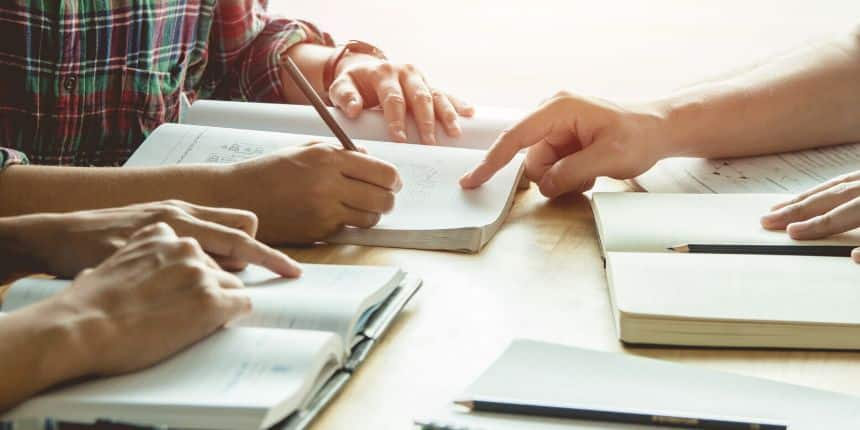 How to prepare for BLAT 2020 - Preparation Strategy
There will be a total of 4 different sections from which questions will be asked. Each section will carry some weightage and candidates will be required to prepare all the relevant topics. The subject-wise BLAT preparation tips are mentioned below.
General Awareness - Candidates will be required to prepare the basic general knowledge related to Indian History, Polity, Geography, Environment etc. One may refer to the Lucent General Knowledge book for preparing this section. Candidates should make short notes and revise them at regular intervals to score high in this section.
Current Affairs - Being a dynamic section, candidates will have to read a good daily newspaper. Read the paper and note down the important information like new legal and political developments, important appointments, Acts, sports events, achievements, awards etc. Along with a newspaper, candidates must read a monthly current affairs book like Pratiyogita Darpan and revise it for better preparation.
Legal aptitude - This section will require in-depth knowledge of topics related to constitution and polity like judiciary, executive, legislature, rights, important amendments and acts etc. Along with reading some static books for legal aptitude, candidates are advised to read important news related to legal developments and rulings etc.
Mental ability - Candidates will be asked questions from logical reasoning, puzzles, series, basic maths etc. Questions will be of moderate level, so, candidates are advised to solve questions of basic maths of high school level. Candidate's performance in this section will depend much on solving mock tests as accuracy of answers and speed will matter a lot.
English - Questions from antonym - synonym, spelling correction, fill in the blanks, idioms and phrases will be asked in the English section. Candidates will also be asked to answer questions from an unseen passage. One may refer to the Word Power Made Easy book for English as it covers almost all topics of English section.
How to prepare for BLAT 2020 - Best Books
Subjects

Books/study material

General awareness

Lucent general knowledge

Current affairs

Daily newspaper

Pratiyogita Darpan

G.K Today

Legal aptitude

Legal awareness and legal reasoning by A.P.Bharjwaj

Legal Aptitude for CLAT and other Law entrance examination by A.P.Bhardwaj

Mental ability

Quantitative Aptitude' by R.S Agrawal

Logical Reasoning' by R.S Agrawal

English

World Power Made Easy

Wren & Martin
BLAT 2020 preparation tips - Important
After reading the syllabus and exam pattern of BLAT 2020, make a study plan as preparation won't be effective unless there is a clear planning in place. Stick with your plan and be consistent.

Make short notes while preparing the topics. Make a list of important legal words and revise them regularly

Focus on conceptual clarity while preparing legal aptitude and general awareness. Along with it, regular revision is very important for consolidating your preparation and boosting the confidence level.

Attempt a good number of mock tests for BLAT 2020. By solving the mock tests, candidates will get a reality check on their preparation. Along with letting you know your weaknesses, the mock test will make you learn time management.

During the last few days, give your maximum time for revision to give a final boost for your preparation.
There are only 60 seats in BHU BA LLB 2020 and with the mathematics of reservation, securing a seat will be a real challenge for candidates, But, remember in such times 'fortune favours the brave', if you are really good with your preparation, the end result will favour you.
For now, best of luck for your BLAT 2020 exam.
Frequently Asked Question (FAQs) - How to prepare for BLAT 2020
Question: Is it possible to prepare BLAT 2020 without coaching?
Answer:
Yes, it is always possible to prepare for BLAT without coaching. Especially, when the study material is available online. You will need to study current affairs along with other books.
Question: Is BLAT 2020 exam online or offline?
Answer:
The exam of BLAT will be conducted in both online and offline mode depending upon the centre of examination.
Question: Can I give BLAT 2020 exam while appearing in my board exam?
Answer:
Yes, as per the eligibility criteria of BLAT, you will be considered eligible for appearing in BLAT exam.
Questions related to BHU UET
Showing 685 out of 685 Questions