BHU BA LLB admissions 2023 - Banaras Hindu University has published the BHU BA LLB 2023 cutoff on its official website. The university has also published the counselling schedule for BHU BA LLB admissions 2023. The seat allotment for regular candidates will take place from August 5, 2023 till August 14, 2023. Allotted candidates are required to pay the prescribed commitment fee and appear at the department for document verification and then pay the fees to complete the BHU BA LLB admission process. The registration for mop up round will be available from August 16-18, 2023 and the seat allotment for the mop up round will be done from August 19-20, 2023. Earlier, the university had reopened registration for BHU BA LLB 2023 following the announcement of CUET-UG 2023 results by the NTA from July 15, 2023 till July 23, 2023. Candidates could apply for BHU BA LLB 2023 at bhuonline.in. The university will offer admission to the BA LLB programme based on the CUET BA LLB 2023 scores. Candidates seeking admission to BA LLB(Hons.) in BHU have to appear for CUET (UG) 2023. Read the complete article to know more about BHU BA LLB admissions 2023, eligibility criteria, fee structure and other related information.
Latest: BHU BA LLB Cut-Off 2023 Out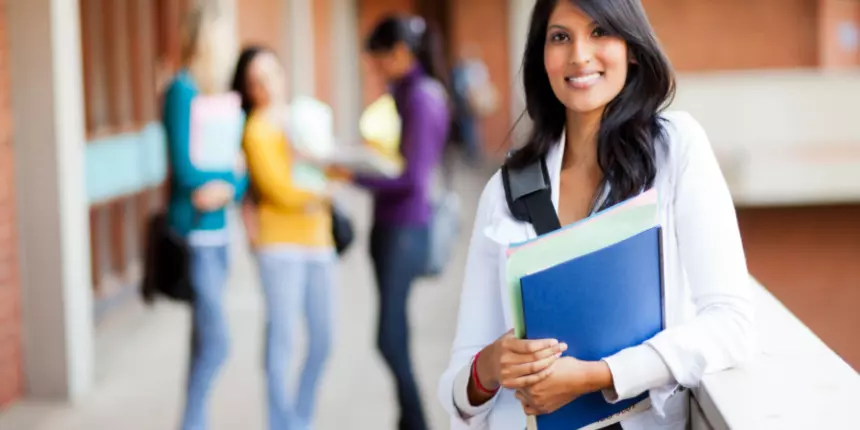 BHU BA LLB Admissions 2023 - Cut-Offs (Out), Dates, Application, Counselling, Eligibility
BHU BA LLB Admission Dates 2023
| | |
| --- | --- |
| Event | Dates |
| CUET (UG) 2023 application form | February 9 to March 12, 2023(till 9:00 pm) |
| Application fee payment last date | March 12, 2023 (11:50 pm) |
| CUET BA LLB 2023 exam date | May 21 onwards |
| CUET UG 2023 result date | July 15, 2023 |
| BHU BA LLB registration process | June 7, 2023 |
| Last date to apply for BHU BA LLB 2023 | June 27, 2023 |
| Reopening of registration window for BHU BA LLB 2023 | July 15-23, 2023 |
| Counselling and Seat Allotment (Regular) | |
| Round 1 | August 5, 2023 |
| Round 2 | August 7, 2023 |
| Round 3 | August 9, 2023 |
| Round 4 | August 10, 2023 |
| Round 5 | August 11, 2023 |
| Round 6 | August 12, 2023 |
| Round 7 | August 13, 2023 |
| Round 8 | August 14, 2023 |
| Registration Window for Mop up Round | August 16 -18, 2023 |
| Mop up Round 1 | August 19, 2023 |
| Mop up Round 2 | August 20, 2023 |
BHU BA LLB 2023 through CUET UG - Eligibility criteria
Candidates before applying to the BA LLB programme offered by BHU should check the eligibility criteria. The detailed eligibility criteria of BHU BA LLB is mentioned in the table below.
BHU BA LLB eligibility criteria 2023
Particulars

Eligibility criteria

Educational qualification

Aspirants should have cleared their class 12 exam from a recognized university of India or outside or from a senior

secondary board or equivalent constituted or recognized by the Union or by a State Government or from any equivalent institution from a foreign country recognized by the Government of that country




Minimum marks

Candidates belonging to general category should have secured 50% marks, OBC candidates should have secured 45% marks and SC/ST candidates should have secured 40% marks in aggregate

Age criteria

No age limit is prescribed by the university
BHU BA LLB seat intake 2023
| | | |
| --- | --- | --- |
| Number of seats | Maximum seats | Minimum seats |
| (Male and Female) | 74 | 37 |
Duration

Slot 1: 195 minutes (3:15 hours)

Slot 2: 225 minutes (3:45 hours)

Mode

Computer-based mode

Number of Sections

3 Sections

Exam Language

13 Languages

Marking pattern

+5 mark for each correct answer

-1 mark for each incorrect answer
Candidates are required to opt for Section I A Language Test - (Hindi or English) and Section II legal studies, section III general test for admission in BHU. Candidates who will not appear in Section I A Language (English/Hindi), section II legal studies and Section III General test, will not be considered for admission to BHU.
CUET BA LLB English syllabus 2023
Reading comprehension, Idioms Syntax, Spellings, Phrases, Grammar, Idioms and Synonyms, Proverbs, Phrases, Antonyms, Legal terms, Jumbled words/sentences, Homonyms, One-word substitution, Fill in the blanks, Vocabulary, Incorrect sentences
Legal studies syllabus for CUET BA LLB 2023
Part

Unit

Chapters

I

Judiciary

Structure and Hierarchy of Courts and Legal Offices in India

Constitution, Roles and Impartiality

Appointments, Trainings, Retirement and Removal of Judges

Courts and Judicial Review

II

Topics of Law

Law of Property

Law of Contracts

Law of Torts

Introduction to Criminal Laws in India

III

Arbitration, Tribunal Adjudication, and Alternative Dispute Resolution

Adversarial and Inquisitorial Systems

Introduction to Alternative Dispute Resolution

Types of ADR

Arbitration, Administrative, Tribunals

Mediation and Conciliation

Lok Adalats

Ombudsman

Lokpal and Lokayukta

IV

Human Rights in India

Introduction – International Context

Constitutional framework and Related laws in India

Complaint Mechanisms of Quasi-judicial Bodies

V

Legal Profession in India

Introduction

The Advocates Act, 1961

The Bar Council of India

Lawyers and Professional Ethics

Advertising by Lawyers

Opportunities for Law graduates

Legal Education in India

Liberalization of the Legal Profession

Women and the Legal Profession in India

VI

Legal Services

Legal background – Free Legal Aid under Criminal law, Legal Aid by the State

Legal Aid under the Indian Constitution

NALSA Regulations 2010

Criteria for giving free Legal Services

Lok Adalats

Legal Aid in Context of Social Justice and Human Rights

VII

International Context

Introduction to International Law

Sources of International Law – Treaties, Customs andICJ Decisions

International Institutions, International Human Rights

Customary International Law

International law & Municipal Law

International Law & India

Dispute Resolution – ICJ, ICC and Other Dispute Resolution Mechanisms

VIII

Legal Maxims

Important Legal Maxims

Meaning with illustrations of the following maxims:

Actus non facit reum nisi mens sit rea

Ad valorem

Amicus Curiae

Audi alterem partum

Assentio Mentium

Bona fide

Bona Vacantia

Caveat Emptor

Corpus Delicto

Damnum Sine Injuria

De Die in Diem

De Minimis Lex Non Curat

Doli Incapax

Ejusdem Generis

Ex Post Facto

Ignorantia Facti Excusat – Ignorantia Juris Non Excusat

Injuria Sine Damnum

Locus Standi

Nemo Debet Esse Judex in Propria Sua Causa

Nemo debt non quad habit

Noscitur a Sociis

Obiter Dicta

Pari Materia

Per Incuriam

Qui Facit Per Alium, Facit Per Se

Quid pro quo

Ratio Decidendi

Res ipsa loquitur

Res Judicata Accipitur Pro Veritate

Salus Populi Est Suprema Lex

Stare Decisis

Ubi Jus Ibi Remedium



CUET BA LLB Section III - General test syllabus 2023
The general awareness section includes static general knowledge, while questions on current affairs will test candidates' knowledge of national and international current affairs. Let's have a look at the general test syllabus.
CUET BA LLB syllabus for General Test 2023
Subject

Important topics




General Knowledge and Current Affairs

Awards and honours, eminent personalities, UN bodies, geopolitics and important environmental agreements, major developments in the areas of sports, International events






Logical and Analytical Reasoning

Series, directions, syllogism, blood relations, critical reasoning, analogy

General Mental Ability

Numerical ability

Pie charts, bar graphs, radar graphs, tables, line charts, mixed graphs

Quantitative reasoning

Percentage, number system, algebra, profit and loss, AP and GP
Evaluation and preparation of merit list of BHU through CUET (UG) 2023 score
Course

Section

Criterion for preparation

of Merit list

BA LLB(Hons.)

Section I A- Languages

50% of the score of the language test




Section II - Domain

Score obtained in legal studies

Section III - General test

Score of general test
The BHU BA LLB final merit list will be prepared after cumulating 50% of the score of language test, score obtained in legal studies, score of general test
BHU BA LLB fee structure 2023
Candidates who will be shortlisted for BA LLB programme at BHU will have to deposit the course in order to confirm their admission at the time of the counselling process. The fee structure of the BHU BA LLB programme is mentioned in the table below.
| | | |
| --- | --- | --- |
| Course | Regular fee | Special course fee |
| BA LLB(Hons.) | Rs. 2282 | Rs. 60,000 per annum |