How to prepare for CLAT 2020 along with 12th board exam
How to prepare for CLAT 2020 along with boards - As class 12 is one of the most crucial years in the lives of Indian students, the level of confusion and dilemmas is also higher than usual. Students aspiring for a career in law often do not know how to prepare for CLAT alongside 12th board exams. Being a CLAT aspirant and a student appearing for 10 + 2 board examination is as exhausting as a full time job, especially when there is no strategy to proceed with for preparation. The CLAT 2020 has been tentatively scheduled for the third week of May, 2020. As there is no hard and fast rule for CLAT preparation, students are advised to focus on putting hard work for both the examinations. But for that, one must know all the tiniest of details of CLAT 2020.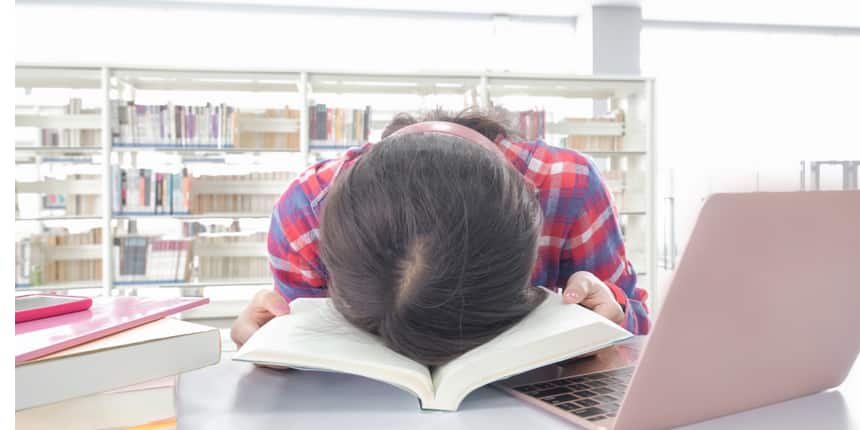 The law exam, CLAT 2020 has been tentatively scheduled for fourth week of May, 2020 and will be conducted by the National University of Study and Research in Law (NUSRL), Ranchi. The exam will consist of five sections - Elementary Mathematics, English, General Knowledge, Legal Aptitude and Logical Reasoning. And the exam will be conducted via offline mode for a duration of two hours.
The apt time to begin CLAT 2020 preparations.
As every candidate has his/her own pace and style of preparation, it has been advised that candidates must have at least nine to ten months in hand for not only CLAT preparation but also for revision. Even though no time span would ever be sufficient enough for practising, but it has always been a thumb rule that the earlier you start, the better you end up.
How and what to start preparing for CLAT 2020?
Receiving tips from others is helpful but strategizing the preparation plan by and for yourself is much more beneficial. When the planning is done by self, we know our strong and weak points. Hence, we plan accordingly. To make the preparation strategy effective, aspirants must watch the topper interviews, thoroughly go through the syllabus and practise previous years' question papers. It has always been proven that a standard preparation plan works the best for any exam preparation. Focusing on the topics which are new and tough for the candidates should be prioritised as they will require extra efforts. According to the CLAT toppers, those law aspirants who have a good command over their logical and reasoning subject, they can divert their focus on other subjects and prepare them well.
Juggling between exam preparations?
Often, the law aspirants are torn between preparations of two major examinations of their career- 12th board and CLAT 2020, which only adds to their stress. The juggling between two major examination preparations is exhausting. The only way to avoid this is to know time management and have utmost dedication towards the goal.
The best way is to prepare for CLAT is to practise all the topics by December and from January onwards, begin the revision. For 12th boards preparation, candidates must start studying from the onset of 12th grade's classes. Studying regularly from the beginning keeps the students mind in the right direction. It will also help them to later divide their time equally for the preparation of both the exams.
Points to avoid while preparing for CLAT 2020.
While juggling between preparations, students are often left confused and end up making mistakes which leads to failure. Following are a few points the candidates must avoid while preparing for CLAT 2020 alongside 12th board examinations:
Do not seclude yourself. Socialise whenever you feel like but set a duration of your meetings and follow them strictly. Converting into a recluse is not a trick to achieve success.

Prioritise your focus. Do not focus on the topics which are easier or you have studied before. Concentrate more on the topics which are new/untouched and difficult. They will demand more effort. But that does not mean that one will go lenient on the easy topics. They are equally important and overconfidence is bad.

Running around like a headless chicken will only make you more panicky. And panicking leads to increase in stress which occupies your head space. And that will only mean, less knowledge and more tension in the mind.
Quick preparation tips for CLAT 2020 and 12th board exam aspirants.
The following points are a quick tips to keep in mind while preparing for CLAT 2020 along with 12th boards:
Set targets for your preparation. If you have set ten topics to be covered in one week, do not slow down or get demotivated. Complete the set target. Wherever you go low, don't reduce your target, increase your effort.

Rest when needed. Overburdening will only lead to less efficiency. Whenever the need to relax arises, take the call and do whatever reduces your stress.

Practise mock tests and previous years' question papers. They are very important as they give an overview of how the exam pattern would be. And if you get lucky, you might get a or maybe a few questions from them in your exam.
Questions related to CLAT
Showing 6928 out of 6928 Questions