How to prepare for CLAT 2021 - Study Plan, Mock test, Tips & Tricks
How to prepare for CLAT 2021 - Clearing Common Law Admission Test (CLAT) 2021 is a dream for many law aspirants. CLAT 2021, being the gateway to 22 national law universities would be a fiercely competitive exam. So, many students would now come across the big question - How to prepare for CLAT 2021? And, when should one start the CLAT preparation? It is important for the candidates to start the CLAT 2021 preparation at the earliest. Many candidates would start their CLAT preparation from Class 12th or Class 11th only. Also, there are many hidden aspects of CLAT examination which the candidates must understand in order to crack the examination. These include - time management, understanding marks distribution, identifying important books and topics and others. In this article, Careers360 provides important CLAT preparation tips useful for the candidates in developing their plan to crack the examination. Read the complete article to know how to prepare for CLAT 2021.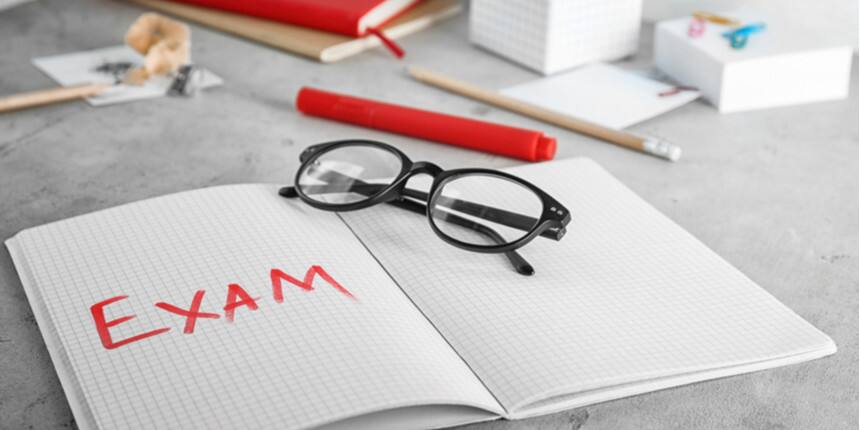 Understanding CLAT 2021
The Consortium of National Law Universities has over the years, evolved the CLAT exam into a test of skills. The reading skills, analytical skills, and critical thinking skills are given prime importance in CLAT. The inclusion of passage-based questions ensures that those who believe in rote learning remain out of the admission process. The focus in both CLAT UG and PG is given on testing the conceptual understanding of the candidates rather than rote learning.
How to start CLAT 2021 preparation?
Before starting the preparation, candidates must develop a clear understanding of the CLAT exam pattern and syllabus. Understanding the CLAT syllabus is very important, it serves as a guiding light throughout the CLAT preparation journey. The syllabus of CLAT 2021 would outline what topics are necessary and which are not. Consequently, candidates wouldn't waste their crucial time in reading the irrelevant topics that are not part of the syllabus.
The exam pattern, on the other hand, will tell about the test structure. Thereby, helping you in making the right preparation strategy. For example, there is a negative marking of 0.25 in CLAT examination, which means candidates should work on their accuracy of answering the questions. Moreover, the exam pattern also tells you about the subject wise marks distribution in CLAT exam. So that you may prioritise the section which carries more weightage (for example - Legal aptitude over maths).
Also Read:
CLAT 2021 preparation tips
An overnight study is not a solution for clearing CLAT. It requires the hard work of
6-8 months to ensure a good score and rank in the examination. While preparing for CLAT, candidates will need to keep the following points into consideration.
Make a CLAT study plan
Being one of the toughest law entrance exams, it is not easy to go and crack the exam without going through the grind. Candidates will need an effective study plan to cover all subjects. Along with completing the syllabus, the other aspects of CLAT preparation such as revision, practising mock tests should also be considered while making the study routine. For example; one has to ensure that there is enough time for daily revision, reading a newspaper and solving mock tests along with reading the books.
Find the right study material
You may find a lot of books in the market for CLAT exam preparation. But, not everything that shines is gold. You will need to identify the right study material; It should be a combination of standard books, magazines and newspapers. Given below is the book list for CLAT exam preparation.
Books for CLAT legal aptitude
Universal's CLAT Guide

Legal Awareness and Legal Aptitude by AP Bhardwaj
CLAT current affairs and general knowledge books and study material
Lucent's General Knowledge

The Hindu Newspaper

The Indian Express Newspaper
Books for CLAT English including comprehension
Word Power Made Easy by Norman Lewis

High School English Grammar and Composition by Wren & Martin
CLAT logical reasoning books
Verbal and Non-Verbal Reasoning by RS Aggarwal

Analytical Reasoning by MK Pandey
Books for CLAT maths
Quantitative Aptitude by RS Aggarwal
Practice mock tests
With the changes introduced in the pattern, the CLAT has become a test of reading and analytical skills which can only be developed through practising the mock tests. Candidates should solve at least 25-35 mock tests. Anand Kumar CLAT 2020, AIR 5, while talking about mock tests says, he solved around 28 mock tests on the new exam pattern. The CLAT sample papers and mocks will help you discover loopholes in your CLAT preparation so that you can work upon those. It also helps you improve accuracy and time management.
Download - CLAT sample papers
Read newspaper and magazines
What makes CLAT starkly different from other law entrance exams is that it is overly dynamic. You cannot exclude newspaper reading from your plan. Questions in CLAT exam are asked from current topics which the candidates can find easily in the daily newspapers. One must read the opinions, columns and other such articles that give an in-depth insight into the issues. The Hindu and The Indian Express are quite popular for CLAT preparation and are actually very good.
One may also read current affairs magazines or legal journals in order to take the CLAT preparation a step further. The articles given in magazines will deal with the current topics and help you understand the issues in a simplified manner.
Focus on legal issues of national and international importance
Legal issues and aptitude carry a lot of weightage in CLAT exam. The whole exam revolves around the current legal issues. Even in the comprehensive passages of general knowledge, English and current affairs, the basic familiarity of law are necessary. The passages are drawn from legal reports, articles and journals. So, candidates must be aware of the current legal issue, new reforms in various legal fields, Amendments in the Indian Constitution.
For example, if the government has introduced the farm reforms, the candidate should be aware of the legal issues around it, the impact that such a reform will bring and even the process and manner in which the act was done.
Making notes and developing conceptual understanding
Candidates should prepare short notes of all CLAT important topics after reading them once. This will not only help you in grasping the concepts but also ensure that you have all important topics covered for the revision. Short notes on CLAT topics will be useful in a months-long CLAT preparation, it will reduce the dependency on heavy books.
Do not overstress yourself for CLAT preparation
To some extent, taking stress is good if it makes you alert and conscious. But, overburdening yourself will do a lot of damage to your CLAT preparation. So, do not put excess stress on yourself, do not make a heavy, unrealistic study routine. Rather, try to set small targets (monthly/weekly/daily) and achieve them. Enjoy the small success every day.
The other part of CLAT preparation is keeping oneself mentally prepared. Understand the importance of time which you cannot waste by getting involved in physical, mental problems. Take proper rest, diet and take small breaks from preparation in order to revitalize your energy which can be invested for CLAT preparation.
How to prepare for CLAT 2021 - Which section to answer first?
A question that many students have is regarding the order of questions in the exam. Amitendra Kumar, Product Head, CL-LST (Career Launcher - Law School Tutorials ), however, says students shouldn't get so caught up in the sequence of answering questions. He instead says, "There is no 'perfect' order of answering the sections. However, one must always attempt the scoring section first. Also, the order in which the sections are attempted must be in sync with the aspirant's strengths. One needs to keep in mind that the objective is to score maximum possible marks and to clear the cut-offs."
Frequently Asked Question (FAQs) - How to prepare for CLAT 2021 - Study Plan, Mock test, Tips & Tricks
Question: What type of questions are asked in the CLAT exam?
Answer:
The paper of CLAT 2021 will have comprehension based, multiple-choice questions.
Question: Can I clear CLAT 2021 without coaching?
Answer:
Yes, with proper strategy and consistency, you can clear CLAT examination without coaching. You can read the guidelines for CLAT preparation without coaching to understand the essentials.
Question: What should I read for CLAT preparation?
Answer:
You will need to study the subjects given in CLAT syllabus. These are logical reasoning, legal aptitude, current affairs including GK and English.
Question: What is the marking scheme of the CLAT exam?
Answer:
As per the exam pattern of CLAT, each question in the paper will carry one mark and for each incorrect answer, -0.25 marks will be deducted from the total score.
Question: How can I improve my accuracy in the CLAT exam and reduce the possibilities of negative marking?
Answer:
To improve accuracy, you will need to avoid giving answers by guess. Along with a comprehensive preparation of CLAT, solving mock tests are very important for avoiding negative marking.
Questions related to CLAT
Showing 7300 out of 7300 Questions