How to prepare for CLAT 2020: Doing well in a national-level exam like CLAT is no walk in the park. In fact for many, success is the result of months and years of toil and sacrifice. There are a number of factors that make CLAT a difficult proposition. One being it is the gateway to top law colleges like NLU Bengaluru and NLU Naslar, thereby attracting a large number of applicants. Second, the exam conducting authority is always finding ways to make the screening process airtight so that no unworthy candidate doesn't get through. Only recently the NLU consortium made some changes to CLAT exam pattern, and more could be in the pipeline. Given the scenario, the CLAT aspirant needs to know at least the basics of how to prepare for CLAT 2020, and turn themselves into worthy candidates to succeed.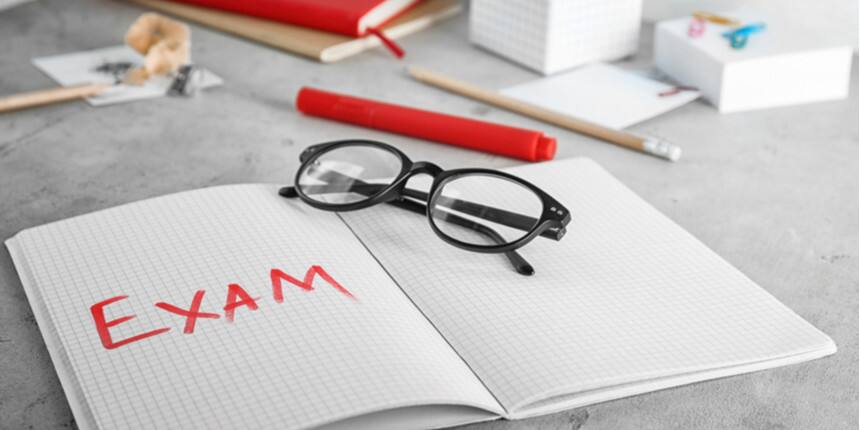 The offline-based CLAT 2020 entrance exam will be conducted on May 10, 2020, for admission to undergraduate and postgraduate law courses offered by participating institutes. CLAT application form 2020 will commence from January 1 onwards.
How to prepare for CLAT 2020 - Getting started
First, find out what's new in CLAT 2020
In press release held recently, the NLU consortium announced the introduction of comprehension-based questions from Quantitative Techniques, English, Current Affairs, Deductive Reasoning and Logical Reasoning.

Further, the number of questions was reduced from 200 to 120-150.
What the new changes entail?
The changes have put comprehension and reasoning skills at the forefront; two skills which are considered most important for future lawyers to succeed in their profession.
The consortium was of the view that the old pattern was more suited to memory-based testing and so was not aligned to the teaching methodologies adopted by leading law schools.
The candidate next needs to follow these CLAT 2020 preparation tips:
Go through the syllabus and exam pattern of CLAT 2020: The syllabus of CLAT 2020 would outline what topics are necessary and which are not. Consequently you would not end up wasting time of irrelevant topics. Meanwhile, the CLAT 2020 exam pattern would could help in formulating a exam-preparation strategy. For example, CLAT being an offline exam, one needn't worry about technical snags, but instead focus on how to increase speed increase and accuracy when answering questions on OMS sheets.

Formulate a study plan: There should be a method to the madness! Also, having a preparation plan in place makes it easier to take stock of things, like if you go off track or fall behind. It is important to realize that there is no need to be rigid when deciding on how much one needs to study, as each one individual has his/her own intake capacity and to handle pressure. So, study only that much that you can handle, and stay away from overkill. If you are looking for guidance, look no further than Paras Pare, the AIR 73 in CLAT 2019, who studied 6-7 hours daily, which he says is "sufficient if you study daily."

Get the book combination right: Interestingly even if you are prepared to work hard, but if the study material is substandard you won't go too far. It is because (1) you may end up putting twice the effort to learn even simple concepts (2) sometimes you may learn things incorrectly, and unlearning them could be difficult (3) at other times, the concepts only barely scratch the subject, and you are left half-baked (4) then there may be very limited practice sets to test your learning, etc. So, it is paramount candidates follow the best books for CLAT 2020 preparation.

Focus on the weak areas: If you are weak in a particular subject, make sure that you dedicate enough time to improve. Paras shares, "from the start I was a little weak in English so I gave the most amount of time to prepare for it."

Formulating a study technique: Mouli Kaushal Jain, the CLAT 2019 AIR 5, and topper among girls, used the Pomodoro technique for her studies. She says, "In this technique a person studies for 30 minutes and then take a break of 5 minutes and this is repeated 4 times and then a long break of 20 minutes is given.It improves productivity and concentration." The candidate may likewise adopt a technique that suits them.

Take mock tests: They constitute the most important part of a candidate's exam preparation journey, according to Mouli. But she suggests, "Also apart form giving, analysing the paper is also as important as giving it. Thus after every mock test, through analysis is required."

Keep stress at bay: Don't make the mistake of forgoing food, sleep, and rest. Or else you will burn out even before the big event occurs. One way to stay healthy and positive is to stay in the moment and don't look too far ahead. Take one day at a time and give it your best shot.
How to prepare for CLAT 2020 - which section to answer first?
A question that many students have is regarding the order of questions in the exam. Amitendra Kumar, Product Head, CL-LST (Career Launcher - Law School Tutorials ), however, says students shouldn't get so caught up in the sequence of answering questions. He instead says, "There is no 'perfect' order of answering the sections. However, one must always attempt the scoring section first. Also, the order in which the sections are attempted must be in sync with the aspirant's strengths. One needs to keep in mind that the objective is to score maximum possible marks and to clear the cut-offs."
Questions related to CLAT
Showing 6868 out of 6868 Questions