CLAT Consortium - The Consortium of National Law Universities (NLUs) or CLAT Consortium is a group of 24 National Law Universities that conducts the Common Law Admission Test (CLAT). The consortium of NLUs was first established on August 9, 2017, with the objectives to improve the legal education of the country and ensure better management and coordination among all the national law universities. Over the years, the CLAT Consortium has evolved into an organization that is well-organized, effective and transparent in conducting the national-level law entrance exam. The governing body of the Consortium includes vice-chancellors of all the 24 participating NLUs. The main objective of the consortium is to conduct the admission test, CLAT 2024 for graduate and post-graduate programmes of the participating Universities and to promote quality legal education in all the member institutions.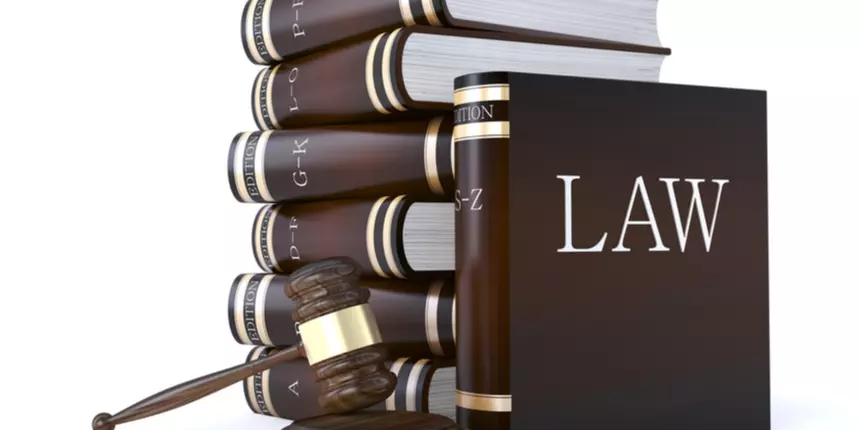 CLAT Consortium - Examination, History, Member Universities, Seats
History of CLAT Consortium
Previously Common Law Admission Test (CLAT) was conducted by National Law Universities on a rotational basis. However, to make the CLAT more organized, transparent and effective and to promote legal education in the country, around 18 NLUs came together and formed the Consortium of National Law Universities or CLAT Consortium on August 19, 2017. In later years, four more universities joined CLAT Consortium. Today, except National Law University, Delhi, all other NLUs are part of CLAT Consortium. NLU Tripura and GNLU Silvasa are newly established NLUs and have joined the consortium recently.
Member universities of CLAT Consortium
Name of NLUs

Seats in 5-year LLB programmes




Total LLM seats

Total CLAT seats

All India seats

Domicile

NLSIU Bangalore

240

180

60

100

NLU Hyderabad

132

99

33

66

NLU Jodhpur

104

104

0

50

NUJS Kolkata

132

91

41

100

GNLU Gandhinagar

172

129

43

57

RGNUL Patiala

180

175

5

60

NLU Lucknow

169

80

89

24

NLU Odisha, Cuttack

180

135

45

44

NLU Assam, Guwahati

60

31

29

60

NLIU Bhopal

120

60

60

60

CNLU Patna

138

69

69

-

NLU Kochi

120

61

59

50

NLU Ranchi

120

60

60

40

NLU Visakhapatnam

138

54

84

69

NLU Trichy

120

60

60

60

MNLU Mumbai

150

55

95

50

MNLU Nagpur

240

92

148

45

MNLU Aurangabad

60

23

37

60

NLU Shimla

180

108

72

80

NLU Jabalpur

120

60

60

50

HNLU Raipur

180

85

95

90

Dr B.R. Ambedkar National Law University

120

90

30

-

GNLU Silvassa
66
50
16
33
NLUT Agartala
120
-
-
50

Total

3361

1764

1290

1,298

Also Read:
How to prepare for CLAT 2024 without coaching - Learn here
What is a good score in CLAT 2024- Check here
Top Law University in India
CLAT 2024 Syllabus and Exam Pattern
In this e-book, we have curated the complete syllabus for the CLAT exam, with essential topics in each section to ease your preparation journey.
Check Now
CLAT 2024
The Consortium of National Law Universities will conduct the Common Law Admission Test in December 2023. The CLAT 2024 application form will open tentatively in the first week of August. The CLAT has undergone some changes in recent years. Here is an analysis of the key changes introduced in CLAT by the Consortium of NLUs in recent times.
Executive Committee of Consortium of NLUs for CLAT 2024
In the Annual Governing Body meeting of the Consortium of NLUs held on January 31, 2023, the Governing Body elected a new executive committee for CLAT 2024. Prof. (Dr.) Vijender Kumar, VC of Maharashtra National Law University, Nagpur is the new president of the executive committee. Prof. V.C. Vivekanandan, VC, Hidayatullah National Law University, Raipur was elected as vice-president. Whereas, Prof. Shanthakumar, Director, Gujarat National Law University, Gandhinagar was elected as Convenor of CLAT 2024.
Changes introduced in CLAT exam pattern and syllabus
Earlier, the test paper of CLAT consisted of 200 objective-type questions. However, in 2020, the consortium announced the CLAT will have comprehension-based questions designed to test the critical thinking and reading skills of the candidates. The number of questions were also brought down from 200 to 150 in CLAT UG.
Other Popular Law Entrance Exam
The CLAT syllabus was left unchanged. However, since the paper was reoriented to make it a comprehension-based exam, the syllabus was updated accordingly. The CLAT UG 2023 syllabus consists of the following subjects.
General knowledge and Current affairs

English language including comprehension

Quantitative ability

Legal aptitude
Browse Law Colleges by Location