Last Minute Preparation Tips To Ace CLAT 2020
Last Minute Preparation Tips To Ace CLAT 2020 - India's most coveted law exam, CLAT 2020 will be conducted around the 4th week of May 2020. Lakhs of students prepare for this exam to get a seat in National Law Universities of India. In order to get success in CLAT 2020, last-minute preparation tips are as important as your whole preparation. Without pre-planning, the last minutes before the exam can be of chaos, confusion and nervousness. It doesn't matter how well you are prepared, remember, delivering on the day of the CLAT exam is completely a new challenge for CLAT aspirants. To avoid such a situation we are presenting you some very important tips and tricks to ace CLAT 2020. You will also get some useful insight into different aspects of CLAT exam preparation, important topics, time management and many others, so, read the complete article to become aware of the last-minute preparation tips to ace CLAT 2020.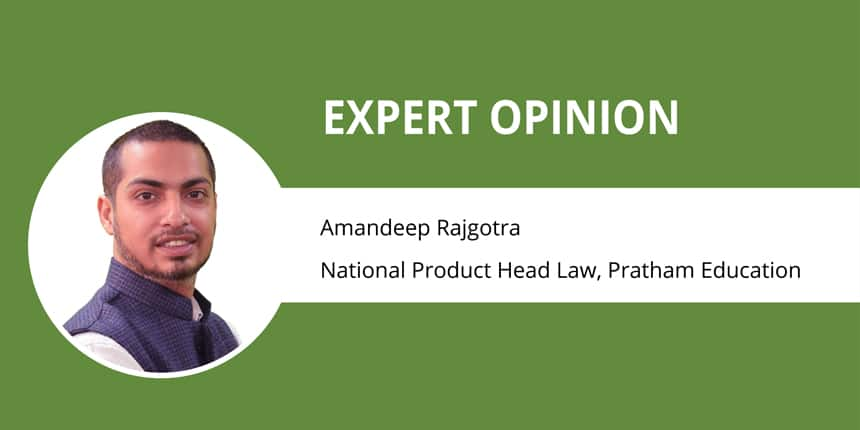 What to do before a few days of CLAT 2020 exam?
As the day of the exam comes near, our nervousness level also soars high. So it is important to stay positive and avoid distractions during these days. If you are already following a CLAT study timetable just stick to it, or else make a new plan for the final battle.
Go back to the CLAT 2020 syllabus
Track your preparation if you are in the middle of your preparation. And, figure out the following things.
How much syllabus you have covered so far?

What is left to prepare?

What are the most important topics for CLAT 2020?

How much time you have left for the CLAT exam 2020?
There should always be some flexibility in your study time table, so you can prioritise the most important topics and give them more time. We are sharing some of the most important topics for CLAT 2020 and you cannot afford to ignore them.
CLAT 2020 important topics
Subjects

Topics

CLAT UG important topics

English

Comprehension passage, antonyms - synonyms, Vocabulary, One-word substitution, idioms and phrases, error detection, sentence improvement, etc.

Elementary Maths

Number System, Area, Interest, roots, profit and loss, etc.

Legal aptitude and legal reasoning

Principle - facts based questions, legal maxims, analogies, logical sequences, etc.

General Knowledge and Current Affairs

Questions will be asked from current events, history, Economics, Polity, Environment etc.

Special focus should be given on legal aspects and legal events.

CLAT PG important topics

Constitutional Law

Indian constitution, bare acts and topics from DD Basu's The Introduction of Constitution

Other Law Subjects

Questions will be asked from Jurisprudence, Contracts, Torts, Criminal law, international law, Jurisprudence and IPR.
Revision is the key Success in CLAT 2020
Without regular revision of CLAT important topics, it will be very difficult to crack CLAT 2020. Revising is a two-pronged strategy and a very smart one. First, it will help you in memorising the important topics and facts, second revising helps in boosting confidence and reducing the nervousness. For revision, the candidates may prepare short notes, charts and flow diagrams. Revising is something that one should do till the time of the exam. CLAT static portion especially general knowledge, bare acts, constitutional law, important facts should be revised multiple times before going to the CLAT exam.
Find out the previous years papers and mock tests
Abraham Lincoln once said, 'Give me six hours to chop down a tree and I will spend the first four sharpening the axe'. Mock tests are just like sharpening the blade and getting ready for the CLAT exam. It is advised to attempt mock tests from the early days of your preparation because CLAT 2020 has a large section of static portion, which includes History, Polity, Environment, Economics and English grammar. And, questions will be asked in multiple-choice format. In the last few days, attempt mock tests as many as you can. The benefits are mentioned below.
Benefits of solving sample papers for CLAT 2020
Solving mock test papers will help in identifying the weak points of your preparation.

Mock tests are generally designed to take an aspirant to a higher level than that of actual exam. If you follow a stimulating atmosphere and attempt a good number of mock tests then CLAT 2020 exam will be like a piece of cake in your hand.

You can also learn time management because many a times candidates fail to finish the CLAT exam paper within time despite knowing the answers of many questions. This hurts badly after the exam is over.

Solving the mock test covers a lot of topics within a short span of time. One must analyze the mock test after completing it and check the accuracy of the given answers because there will be a negative marking of 0.25 marks for every wrong answer.
Subject wise strategy to ace CLAT 2020
In the last few days, for CLAT UG and PG aspirants, it is important to be in touch with the short notes that you have prepared during the course of your preparation and keep the static portion printed in your mind.
English - The topics include vocabulary, grammar, antonym - synonyms and comprehension section etc. There is no hard and fast rule for English, if you are reading newspapers and the standard books, make a separate database of vocabulary and find antonyms and synonyms of every word that you add to the database. Comprehension is an easy and high scoring topic, practice a few comprehensions before going to the exam.
General knowledge and Current Affairs
This is a major section and carries a weightage of 50 marks. Candidates should explore the current affairs of the past 6 months, any good current affairs magazine will make it easy for you to track the past events. For static portion containing History, Economics, Polity, Geography and environment, you should revise all your notes and memorise the facts.
Elementary mathematics
Elementary mathematics includes basic maths of 10th level, and requires daily practice. There are only 20 marks weightage for maths so one should consider this fact also while preparing. Basic questions are asked from maths, so don't waste your time in solving questions of higher level.
Legal Aptitude and Legal reasoning
They carry a combined weight of 90 marks. So one should carefully plan their approach toward these. There will be a lot of principle-fact questions and around 15 legal maxims in this section. Candidates should practice this section from topics related to Law of Torts, Law of Contracts, IPC etc. Giving mock tests are extremely beneficial for this section as the questions are intended to test the candidates' problem-solving ability and legal aptitude.
Constitutional Law and Other Law subjects
The subjects are specifically mentioned in CLAT PG syllabus, a candidate should use standard books to ace the subjects. One can follow books like Dr VD Mahajan's Jurisprudence and Tort Law: The Law of Torts by Ratanlal and Dhirajlal. Since, it is difficult to revise the entire book list in the last few days so, make short notes and revise them regularly.
CLAT 2020 final day preparation tips and tricks
Stay cool and relaxed before the CLAT exam. Don't read anything new on the day of the exam, because that will add more confusion and fear of not knowing certain topics.

If you have solved previous year papers and mock test papers, it means you are aware of time management. Attempt the exam smartly, for eg. general knowledge and current affairs will not take more than 20 minutes, so attempt them first. If you are good at maths, then go for it, else it will consume a good amount of time, so you may avoid prioritising it.

When it comes to legal aptitude and legal reasoning, think properly before attempting a question. Best way is to stick to the ambit of question without going into other intricacies.

For legal maxims, whatever you have memorised so far will help you for sure.
Questions related to CLAT
Showing 6929 out of 6929 Questions