Important Topics to study for CLAT 2024 - The Common Law Admission Test 2024 (CLAT 2024) will be tentatively held in December 23, 2023, in offline mode. In CLAT UG 2024, there will be five different subject areas from which questions will be asked, namely, English language, current affairs including general knowledge, legal reasoning, logical reasoning, and quantitative techniques. Each of these subjects carries different weightage in terms of questions asked in the examination. Therefore, to score well in the examination, candidates should be aware of the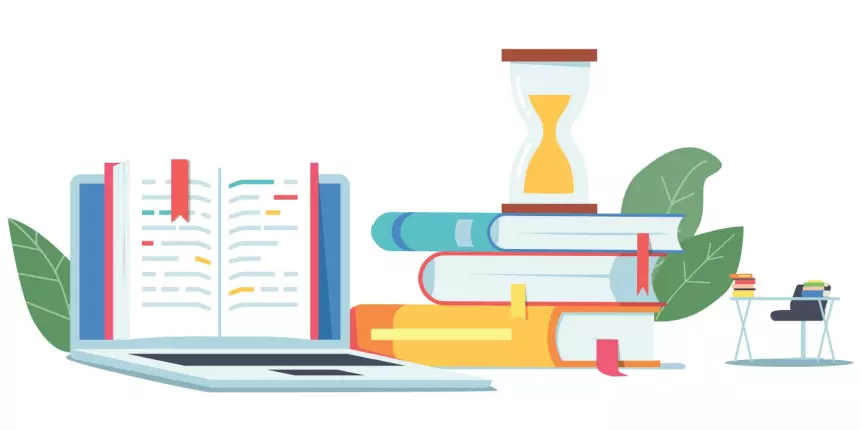 Important Topics to Study for CLAT 2023 - Subject Wise Topics & Weightage
CLAT important topics 2024 along with their weightage in the question paper.
Similarly in CLAT LLM 2024, the important topics covered in the syllabus include Constitutional Law, Other areas of law such as Jurisprudence, Administrative Law, Law of Contract, Torts, Family Law, Criminal Law, Property Law, Company Law, Public International Law, Tax Law, Environmental Law, and Labour & Industrial Law. In order to ace the Common Law Admission Test exam, candidates should identify the CLAT important topics 2024 and prepare them well.
CLAT 2024 Syllabus - Subject Areas with Weightage:
Candidates who wish to appear for CLAT 2024 must a note of the CLAT exam pattern and syllabus as this will help them to list out the most important topics from those sections. According to the exam pattern of CLAT 2024, there will be 150 mcq-based questions that are to be answered by first reading the passages. The subject-wise distribution of questions and their weighage is given below.
| | | |
| --- | --- | --- |
| Subject/topics | Number of questions | Percentage weightage |
| English Language | 28-32 questions | 20% |
| Current Affairs, including General Knowledge | 35-39 questions | 25% |
| Legal Reasoning | 35-39 questions | 25% |
| Logical Reasoning | 28-32 questions | 20% |
| Quantitative Techniques | 13-17 questions | 10% |
CLAT 2024 Important Topics
The CLAT syllabus is extremely extensive, so taking the additional time and making a list of the most crucial topics might help you stand out from the competition. Candidates can pick out the important topics by analysing the CLAT previous year's question papers and exam analysis. To ace CLAT 2024, candidates must have a strong command on the topics given below.
CLAT important topics 2024 - Based on exam anayslsis of previous years
Section

Year

Topics asked

Level of Difficulty

English Language

2022

6 passages from non-fictional. Type of questions were central idea questions, tones, contextual vocabulary, etc.

Easy but lengthy

2021

5 passages - from non-fiction (from journals, newspapers, etc. covering topics like vaccination, covid etc)

1 passage from fiction-based comprehension (work of Sir Arthur Conan Doyle; from a short story of Sherlock Holmes))

Lengthy but Easy




Current Affairs/GK

2022

The passages were based on Drone rules, 2021, science and technology, SAGAR mission, ISRO, etc.

Moderate

2021

The questions were from Gandhi Peace Prize, Faith for Right Mechanism, Indo-China disengagement, Chabahar Day/INSTC, Ramsar Sites/World Wetland Day, Covid-19 Vaccines Maitri, World Water Day

Moderate




Quantitative Techniques

2022

2 questions from ratio and proportion and one from Percentage

Easy

2021

The questions were based on Simplifications, Profit and loss, Income and expenditures, Percentages, Ratios, Averages

Moderate to difficult




Critical Reasoning

2022

The passages were based on the child offences act, and the COVID-19 outbreak were on the easier side although the passage based on biodiversity, and judges humor

Easy

2021

3 passages on Covid-19 pandemic, 2 passages related to the socio-economic status in schools, Climate change impact on Asia, India and its neighbours.




Easy to Moderate




Legal Reasoning

2022

The passages were based on Monism and dualism, Special Marriage Act, Contract Act, Bigamy and Constitution. All the passages were from the major laws and the questions were easy as well.

Easy

2021

The passages were from topics such as Special marriage act, Law of writs, Penal law, Personal laws related to bigamy, Public international law.

Moderate
CLAT 2024 important topic to Study
Subject-wise important topics to study for CLAT 2024 are given below.
CLAT important topics for English Including Comprehension
Candidates appearing for CLAT 2024 must have a command of the English language. The English section of CLAT 2024 will test candidates' reading, comprehension, grammar skills, and vocabulary. The important topics to prepare for CLAT 2024 English section are
Important topics for CLAT English including comprehension
Reading Comprehension

Vocabulary based questions

Part of speech

Grammar

Figures of speech

Tenses

Active passive voice

Prepositions

Modal and Articles

Concord (subject-verb agreement)
CLAT Legal Reasoning 2024
In this section, candidates will be given 6-7 passages of around 450 words each. The legal reasoning section is designed in such a way that it analyses the candidate's ability to identify the principle and facts from the passage. Below given are the important topics that must be covered in the legal reasoning section
Important topics for CLAT Legal Aptitude
Subjects

Topics

Constitution

History of Indian constitution

Important judgments and amendments

Law

Important laws like IPC, CrPC, Law of torts, family law, etc

Prepositions and facts

Important events related to legal and constitutional developments

Polity

Rights and Duties

Judiciary - Supreme Court and High Court

Parliament - Executive, Legislature, President

Current events related to Indian polity.
CLAT Logical Reasoning 2024
The Logical reasoning section in CLAT 2024 will test the candidate's ability to identify arguments and patterns. The important topics that can help aspirants ace this section are given below.
CLAT Logical Reasoning Topics to Study
| | |
| --- | --- |
| Analogies | Series |
| Seating arrangement | Syllogisms |
| Infreneces | Premises and conclusions |
| Strengthening and weakening arguments | Logical puzzles |
| Relationships | Calender and clocks |
CLAT Quantitative Techniques Important Topics
The Quantitative Techniques section of the UG-CLAT 2024 will have information in the form of graphical presentation. From each set/paragraph or data, 4-5 questions below given are the important topics to be covered from Quantitative techniques
Important topics for CLAT Quantitative Techniques
| | |
| --- | --- |
| Profit and Loss | Basic Algebra |
| Areas Mensuration | Number Systems |
| Fractions | Mensuration |
| Work and Time | Time Speed and Distance |
| Probability | Statistical estimation |
| Average | Ratios and proportions |
CLAT 2024 Important Topics: Current Affairs including General Knowledge
This section will test the candidates' awareness about various events of national and international importance. Apart from this, candidates will also be evaluated on their general knowledge National and international current affairs (from April 2022 to May 2023)
CLAT 2024 Important Topics: Current Affairs / General Knowledge
| | |
| --- | --- |
| Banking and finance | Outline of the Indian economy |
| Legal terms and their meaning | Supreme Court recent and landmark judgments |
| General knowledge of world leaders, industrialists, lawyers | Historical events |
| Major industries in India | Arts and culture of India and world |
| Government Schemes | Awards |
CLAT PG 2024 important Topics
CLAT PG syllabus is designed in a way that it tests the candidates understanding of the subjects that they have read in their graduation level. There will be 120 questions from various subjects of law. Below given is the list of important topics for CLAT PG 2024
CLAT PG 2024 important topics
Constitutional Law

Indian constitution

Judicial bodies - Supreme court, High Court, District courts

Quasi-Judicial bodies - Tribunals

Writs, Rights and duties

Elections to President, Vice-President, legislative assembly, etc.

Official language

Important acts like Panchayati Raj, Emergency powers, etc

Law of Contracts

Nature of contracts and formation

Void and illegal, unenforceable contracts

Quasi-contracts

Discharge of contracts

Guarantee and insurance

Consequences of breach of contracts

Agency contract etc

Law of Torts

Definitions

Liability, strict and absolute liability, different types of liability

Joint tortfeasors

Remedies, Negligence, Defamation

Conspiracy

False imprisonment and malicious prosecution

Criminal law

General principles of criminal law

Punishments and exceptions

Liability

Criminal conspiracy

Offenses and defamation

International law

Major international bodies like the UN, WTO, IMF, World Bank etc.

Dispute settlements

International treaties

Humanitarian laws, UN charter

Law of the sea,

State recognition

Territorial disputes

Terrorism in different forms

Environmental laws

Intellectual Property Rights

Patents

WTO IPR rules

The patents Act, 1970 and other important rules
Best Books for CLAT 2024 Preparation
Most of the CLAT aspirants struggle in finding the best books that are useful in their preparation. In the market, there are numerous books and study materials available but it is advised that the candidates must refer to the most authentic books and sources. Candidates preparing for CLAT 2024 should refer to the best available books for preparation. They will need to clear their concepts using the CLAT recommended books. Some of the important books for the examination are given below for the reference of candidates
CLAT 2024 preparation books
English

Wren & Martin (for Grammar)

Gmat and Cat verbal reasoning books

Current Affairs

The Hindu and Indian Express newspaper

Drishti Ias website (editorial section)

GK Today Quiz

Quantitative Ability

Data Interpretation Book by K. Kundan

Legal Reasoning

Legal Articles on various legal websites, CLAT mock tests

Logical Reasoning

Gmat book and sample papers