CLAT Important Topics 2020
CLAT Important Topics 2020 - National Law University Ranchi is going to conduct CLAT 2020 on May 10, 2020. Preparing for CLAT 2020 important topics will be a shrewd method of preparation as the syllabus is very vast. To add-on, the highly competitive nature of the CLAT exam makes it necessary for aspirants to know the important topics for CLAT 2020 and prepare them well. Preparing CLAT important topics 2020 will also help the candidates to score high in CLAT as many questions will be asked only from the important topics of CLAT. Even if you left a few topics to cover, if you have prepared all CLAT 2020 important topics, you will have the much-needed confidence for the day of the CLAT 2020 entrance exam. Read the complete article to know CLAT important topics 2020.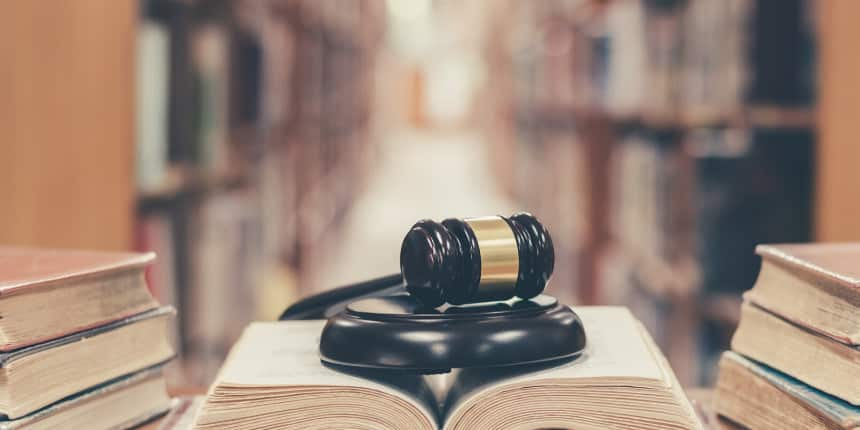 CLAT 2020 - An overview to exam
Exam

CLAT UG & PG

Conducting body

CLAT

Law programmes offered

Available seats

LLB - 2500

LLM - 750

Exam mode

Offline (pen-paper mode)
CLAT 2020 Important Topics
The syllabus of CLAT is very vast and inclusive in nature. As per CLAT syllabus 2020, subjects like constitutional law, legal awareness, general knowledge and other subjects include contain a lot of subtopics. So, it is important to highlight the important ones. The subject wise CLAT important topics are given below.
English including comprehension
In CLAT UG, English carries a weightage of 40 marks. There will be questions from unseen passage and basic grammar. The details of the English subject are given below-
CLAT 2020 important topics for English
Comprehension

Questions will be asked from an unseen passage with a weightage of around 10 marks

Grammar

Filling up the blanks with the most appropriate word.

Completing the sentence with the correct option.

Choosing the correct spelling

Sentence correction,

One word substitution

Adverb & Proverbs

Phrases, Antonyms - Synonyms

Vocabulary
General knowledge and current affairs
General knowledge and current affairs include topics of national and international importance and current events with special focus on legal aspects. CLAT aspirants should ensure that they are aware of all major developments in the field of law and functioning of executive, judiciary and legislature of India.
CLAT 2020 - General knowledge and Current affairs
General knowledge

Political science

History

Environment

Geography

Important laws and amendments

General science

Current affairs

Current events of national and international importance

New appointments

Legal knowledge (New laws and amendments, Judgments)

Sports
Mathematics
There will be 20 questions from maths, carrying 1 mark each. The section is intended to test the candidate's knowledge of elementary mathematics and questions will be asked from maths of class 8, 9 and 10th.
CLAT 2020 important topics for maths
| | |
| --- | --- |
| 1 | Algebra |
| 2 | Number Systems |
| 3 | Average |
| 4 | Profit Loss |
| 5 | Percentage |
| 6 | Areas Mensuration |
| 7 | Time Speed and Distance |
| 8 | Work and Time |
| 9 | Probability |
Legal aptitude
The section will carry 50 marks in CLAT 2020. Legal aptitude for CLAT will cover topics related to the study of law, research aptitude and problem-solving ability etc.
CLAT important topics for Legal aptitude
Subjects

Topics

Constitution

History of Indian constitution

Important acts and amendments

Law

Important laws like IPC, CrPC, law of torts etc

Prepositions and facts

Important events related to legal and constitutional developments

Poity

Rights and Duties

Judiciary - Supreme Court and High Court

Parliament - Executive, Legislature, President

Current events related to Indian polity.
Logical reasoning
In this section, candidates will be expected to identify patterns, logical links and rectify illogical arguments except visual reasoning.
CLAT important topics 2020 for logical reasoning
| | |
| --- | --- |
| 1 | Series |
| 2 | Syllogisms |
| 3 | Logical sequences and matching |
| 4 | Analogies |
| 5 | Seating arrangement |
| 6 | Blood relations |
| 7 | Calendars and clocks |
CLAT PG important topics 2020
Candidates appearing for CLAT PG will have to study the graduation level books for constitutional law and other law subjects. While 40 questions will be asked from constitutional law, 60 questions of each one mark will be asked from other law subjects. The important topics for CLAT PG 2020 are given below.
CLAT PG 2020 Important topics
Constitutional Law

Indian constitution

Judicial bodies - Supreme court, High Court, District courts

Quasi-Judicial bodies - Tribunals

Rights, Writs and Duties

Elections to President, Vice-President, legislative assembly etc.

Official language

Important acts like Panchayati Raj, Emergency powers etc

Law of Contracts

Nature of contracts and formation

Void and illegal, unenforceable contracts

Quasi-contracts

Discharge of contracts

Guarantee and insurance

Consequences of breach of contracts

Agency contract etc

Law of Torts

Definitions

Liability, strict and absolute liability, different types of liability

Joint tortfeasors

Remedies, Negligence, Defamation

Conspiracy

False imprisonment and malicious prosecution

Criminal law

General principles of criminal law

Punishments and exceptions

Liability

Criminal conspiracy

Offences and defamation

International law

Major international bodies like the UN, WTO, IMF, World Bank etc.

Dispute settlements

International treaties

Humanitarian laws, UN charter

Law of the sea,

State recognition

Territorial disputes

Terrorism in different forms

Environmental laws

Intellectual property rights

Patents

WTO IPR rules

The patents Act, 1970 and other important rules
To cover all the important topics of CLAT, candidates should refer to some standard books for preparation. For eg., important topics in CLAT English can be tackled with the help of some books like 'Word Power Made Easy' or 'High School English Grammar and Composition by Wren & Martin', Similarly, there are some standard books for general knowledge like Manorama Year Book, G.K. Today, Pratiyogita Darpan etc.
Frequently Asked Question (FAQs) - CLAT Important Topics 2020
Questions related to CLAT
Showing 6928 out of 6928 Questions