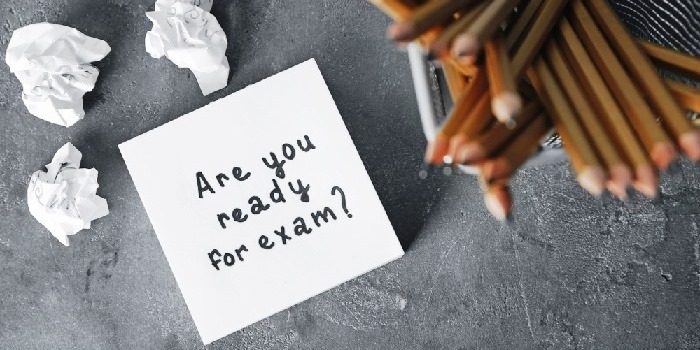 How to prepare for CLAT 2018 in one week - CLAT 2018 on May 13 is expected to be taken by around 50,000 law aspirants. With just a week to go for the Common Law Admission Test, aspirants are in their final phase of preparation. This is the phase when most of the CLAT 2018 aspirants may be in dilemma with varied things worrying them up. Careers360 brings 'How to prepare for CLAT 2018 in one week' from the series of CLAT preparation. In this advisory article, the CLAT exam experts suggest on various tips to crack CLAT in 7 days. This is the final preparation for CLAT 2018, where the aspirants need to focus on the revised concepts while working on the weaker sections. Read this piece on CLAT 2018 preparation strategy for last week to know what should be studied and what strategy should be followed to crack CLAT in one week.
Related Post
CLAT 2019
CLAT Application Form 2019
CLAT Admit Card 2019
Competing for one in 2300 seats amongst 50,000 is not an easy task. A law aspirant will need a strategic plan even in the last week of CLAT 2018 preparation to seek admissions in one of the 19 National Law Universities participating in CLAT 2018. So what's your plan for outsmarting others who will be appearing in the NLUs admission test?
CLAT Sample Paper
Download Free Sample Paper for CLAT
Download Now
Exam experts and CLAT toppers in this article have shared their insights on a number of situations including how to attempt the national-level law entrance exam, what should be done before the exam and how to crack CLAT 2018.
How to prepare for CLAT 2018 in one week: Adopting a unique strategy
Experts recommend for adopting a unique strategy and sticking to that till the goal is achieved. Rajneesh Singh, CLAT mentor and Director of Do-Zen says, "Each candidate has his/her own preparation strategy. The candidates should believe in their own strategy and keep working with that throughout the preparation days as every strategy is unique."
The CLAT mentor advises the law aspirants for not getting influenced by others' strategies while preparing for CLAT 2018 in the last week.
"Refer this– Mathematics as a subject can be easy for some candidate while it may throw a few worries to others. Therefore, the student with a strong Mathematics may not need to work on the subject, but it will need much practice for those who are afraid of the subject," explains the Do-Zen Director.
Some experts refrain the law aspirants to start something new. They proffer to revise the basic concepts of the subjects and work on the weaker sections. Harsh Gagrani, LegalEdge Tutorial Director says, "If a law aspirant begins a new topic that he/she hasn't studied yet; it will kill the precious time in the CLAT final preparation week. Rather, the time would be better utilized in revising the old topics."
How to prepare for CLAT 2018 in one week: What to study in last week of CLAT Preparation
Experts advise a number of activities as a part of the preparation for CLAT in the last week, from reading newspapers to sparing time for relaxing.
Ashwin Madhvan, Co-Founder and Director of Enhelion Knowledge Ventures says, "Aspirants should continue reading at least three English newspapers a day including The Hindu and The Indian Express. This will help them in a number of ways including improving vocabulary for English section and facts for Current Affairs section."
Rajneesh Singh suggests candidates should take time out from their busy preparation schedule in the last week so that they can relax and revise afresh.
The LegalEdge Tutorial Director also suggests CLAT aspirants to play online games or indulge in online painting using a mouse which on one hand will help them in relaxing and on the other help in controlling the mouse for Online CLAT 2018.
How to prepare for CLAT 2018 in one week: Time-management a must
Wherein the exam experts advocate for building time-management skills, the toppers relate their first-hand experience on how the skill helped them in cracking CLAT.
Rajat Maloo bagged AIR 1 in CLAT 2017 scoring 154.25. Sharing his time-management strategy for CLAT, he says, "A CLAT aspirant needs to take special care of time as attempting 200 questions in 120 minutes can be tricky. During my CLAT preparation, I used to divide time for each section. I went by the formula– attempting the section first which I found easy! This helped me in saving a lot of time."
"A law aspirant appearing for CLAT 2018 should be able to solve as many questions as possible in less time than the others for which she/he should be accustomed to the test pattern," points out Rajneesh Singh.
How to prepare for CLAT 2018 in one week: Regular mock tests
The best way for getting accustomed to the online test paper is solving sample questions and taking mock tests on a regular basis, as experts suggest.
Rajendra Khadav, CrackCLAT Tutorials Director says, "During the last week preparation for CLAT, one should start taking at least three mock tests on a daily basis, which means by the time they appear for the national-level law entrance exam, they must have gone through 20-21 full-length mock tests."
The CLAT 2017 AIR 1 shares, "The strategy which helped me the most during preparation for CLAT in the last week was taking various types of mock tests without fail. I used to take a minimum of two in a day. Mock tests would help me in identifying the mistakes and improving on them accordingly."
 "Even during the law week of CLAT preparation, the mock tests play a big role in getting aspirants accustomed to the online mode. These tests also help candidates in improving their thinking and reacting capability in the stipulated time. But candidates should not restrict themselves to just a few tests," adds the CrackCLAT Tutorial Director.
How to prepare for CLAT 2018 in one week: Speed Vs Accuracy
The experts also caution the CLAT 2018 aspirants about accuracy even as they concentrate on increasing their attempting speed.
The DO-Zen Director says, "While preparing for CLAT in the last 7 days, you should also take care of attempting the questions correctly. If you only think about the speed and make the wrong attempt, it may cost a good number of negative marks from the total you have scored."
Radhika Sarda, who scored 148.5 and bagged AIR 3 in CLAT 2017 shares that the speed and accuracy can be balanced by appearing in end number of mock tests. She says, "The mock tests also help in increasing speed as well as accuracy in solving questions in the national-level law entrance exams. A law aspirant during the CLAT preparation days should initially focus on accuracy, but gradually the focus needs to shift towards speed. Well, the speed matters, however, accuracy is equally important because the candidate cannot afford to attempt questions incorrectly as negative marking policy is followed where crucial marks might get deducted from the total scores."
How to prepare for CLAT 2018 in one week: Finger-tips to attempt an online paper
The CLAT experts have suggested some measures for taking online CLAT. Find them below–
Be open to newer kind of questions.

Watch News regularly including NDTV, BBC and CNN channels.

Time management plays a major role in cracking the exam.

Keep revising, as much as you can.

Believe in your preparation.

Be aware in the examination hall and know the usage of all buttons.

If there is a doubt about any feature of your testing platform, ask your invigilator (e.g. what does 'mark for review' mean?)