CLAT 2018 Analysis - Easy to Moderate test with Legal Aptitude as easiest section
CLAT 2018 Analysis - CLAT 2018 was held on Sunday, May 13, 2018, in 63 cities across India. Approximately 53,000 candidates are expected to have appeared for the test. The most popular Law Entrance Exam, CLAT is of an easy difficulty level. As per the CLAT analysis 2018 by experts, the overall difficulty level of the exam was on the easier lines. As per the experts and students, Legal Aptitude, English and GK were easy whereas Logical Reasoning was the toughest section followed by Mathematics. Careers360 brings the CLAT 2018 analysis by experts.
Related Post
CLAT 2019
CLAT Application Form 2019
CLAT Admit Card 2019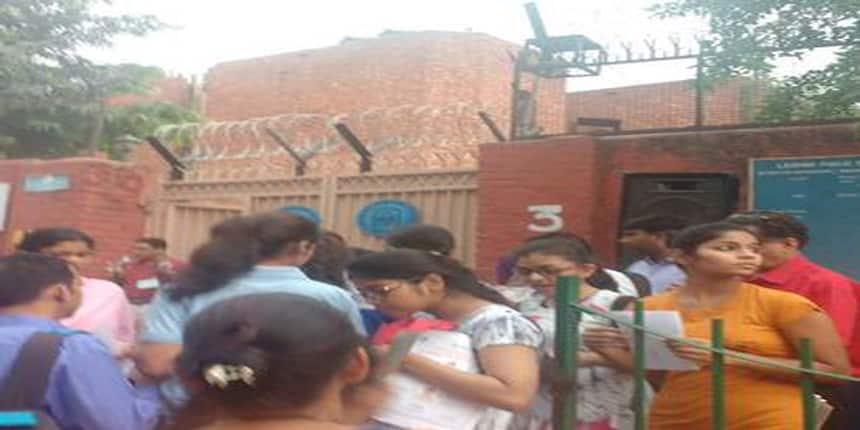 Although there was no glitch in the exam, several test centres faced technical glitches and server errors. In test centres across Delhi, Bhopal, Bilaspur and Jodhpur, the exam takers were marred with server errors where candidates' responses could not be saved. Apart from that, some centres underwent power cut, and problem during biometric login, creating inconvenience for the students. 
Before taking detailed look at the CLAT analysis 2018, we bring the CLAT 2018 exam pattern.
CLAT 2018 Exam Pattern
| | | | |
| --- | --- | --- | --- |
| S.No | Subjects | Number of questions | Allotted marks |
| 1. | Legal Aptitude | 50 | 50 |
| 2. | Logical Reasoning | 40 | 40 |
| 3. | English including Comprehension | 40 | 40 |
| 4. | General Knowledge and Current Affairs | 50 | 50 |
| 5. | Elementary Mathematics with Numerical Ability | 20 | 20 |
Now we bring to you the expert analysis of CLAT 2018.
CLAT 2018 Analysis by Experts
Sharing the CLAT 2018 analysis, the CLAT experts unanimously agree to the fact that the overall difficulty level of the exam was easy. Legal Aptitude was the easiest section and Logical Reasoning was the toughest section. Elementary Mathematics, English Comprehension and GK sections were on the easier lines.
As per Harsh Gagrani, Director, Legal Edge, the overall difficulty level of the exam was easier than that of last year. However, it can be termed as tougher than that of CLAT 2016 exam. In terms of sections, Legal Aptitude was the easiest whereas the Logical Reasoning was the toughest section. Rest of the sections were easy. In the English section, there was one Reading Comprehension. Other questions were on grammar, vocabulary, cloze test and Critical Reasoning. GK section carried majority of the questions from current affairs. There were few static GK questions as well, but on the current affairs topic only. The Legal Aptitude section carried 40 questions on Legal Reasoning principles. There were 10 Legal Knowledge questions based on Constitution. Logical Reasoning section carried three puzzles of which one was very tough. There were few Critical Reasoning questions as well.  Maths was the most time-consuming section as the questions, although not difficult, were very lengthy. The topics covered were Percentage, Profit and Loss, Algebra, Geometry etc. This section can be termed as moderate.
Rajendra Khadav of Crack CLAT Tutorials believes that CLAT 2018 was of moderate to tough difficulty level. "I find the paper to be of an overall moderate to tough level. Maths has been quite tough with many questions requiring lengthy calculations from students. English was of moderate difficulty level, Logical Reasoning was moderate to tough, Legap Aptitude was easy and GK was again of moderate level of difficulty. GK had mainly current affairs questions and around 14-15 questions were on static GK. Candidates have attempted around 140-145 questions in an average."
Watch this video to know how was CLAT 2018 
CLAT 2018 Expected Cutoff
According to Harsh Gagrani, the expected CLAT 2018 cutoff will rise by five to seven marks compared to last year. Rajendra Khadav says, "The cutoff scores of CLAT 2018 is lilely to range from 105 to 110. In some of the top colleges, it might be around 125 to 130. 
The CLAT 2018 answer key will be released on May 15, 2018. The CLAT 2018 result will be declared on May 31, 2018.
Questions related to CLAT
Showing 6928 out of 6928 Questions