How to Prepare for AIBE 18 - All India Bar Examination is the top qualifying examination for lawyers who want to get recognized by the Bar Council of India. The exam is not really a tough one, but knowing how to prepare for AIBE exam is important. No matter how easy or hard an exam is, in the end, it all comes down to the preparation of the candidate. In this article, we will talk about the best ways to prepare for AIBE 18 examination. In most cases, students fail to qualify for the exam because they simply dont know how to prepare for AIBE 2024. Only those candidates who will successfully qualify for the AIBE 18 exam will be awarded a Certificate of Practice (COP). Read the article for the best preparation tips for AIBE 18 2023, exam pattern, syllabus, best books and more.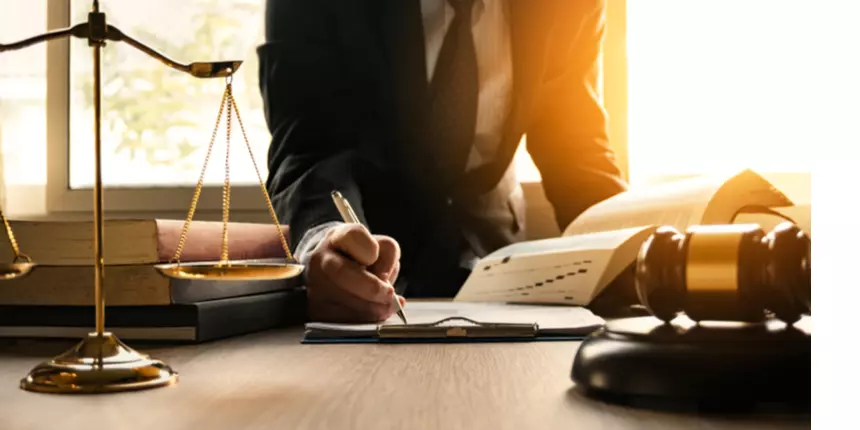 How to Prepare for AIBE XVIII (18) 2023? - Preparation Tips & Study Plan
AIBE 18 Preparation Tips 2023
Get to know how to crack AIBE exam by following some helpful tips. These tips will help candidates in their AIBE exam preparation:
Prepare your mind: A very important aspect of any kind of preparation is mentally preparing your mind. If students are determined and their mind is mentally prepared to take up the preparation, then it becomes really easy to follow a schedule and ace the study part.

Thoroughly go through the exam pattern of AIBE: Before starting the preparation for AIBE 18, candidates must first understand how the exam will be conducted. The exam pattern of AIBE 18 will give candidates an idea about the mode of the exam, marking scheme, the total number of questions etc.

Know the syllabus: Along with the exam pattern, it is important that candidates understand the syllabus of AIBE 18. Knowing the syllabus will give candidates a deep understanding of what topics and subjects will be covered in the entrance exam.

Identify topics that carry more weightage: AIBE is a qualifying examination and candidates who score more than the cutoff will be awarded a Certificate of Practice, so it is important that candidates first focus on topics that carry more weightage in the exam.

Consistently track law cases and judgements: Candidates are advised to keep track of the famous judgements in Indian history. According to AIBE previous year's question paper trends, there are many questions from the landmarks judgements.

Use the right study material for preparations: While preparing for the exam, it is advised that candidates refer to the best study material for AIBE exam that covers all the topics from where questions will be asked in the entrance exam. Using the right all india bar examination preparatory materials will give students better clarity of topics.

Create a study timetable: Finding a routine for your study schedule is key to good preparation. Candidates are advised to prepare a study timetable that suits them and strictly adhere to it. Studying by a schedule also gives candidates a much-needed sense of discipline and concentration.

Take good care of yourself: Candidates must keep themself physically and mentally fit during the preparation. A healthy mind is really important to concentrate and excel at any academic examination.
AIBE 18 Exam Pattern 2023
Candidates preparing for the exam will get a detailed idea of how the exam will be conducted through AIBE 18 exam pattern. The exam pattern of AIBE 18 has been given below:
AIBE XVIII Exam Pattern
| | |
| --- | --- |
| Particulars | Details |
| Mode of Examination | Online and Offline (both) |
| Type of Examination | Certification based |
| Duration of Examination | 3 hours 30 minutes |
| Type of Questions | Objective-type questions |
| Total Number of Questions | 100 |
| Total Marks | 100 |
| Negative Marking | No |
AIBE 18 Syllabus 2023
| | |
| --- | --- |
| Topic/Subject | No of Questions |
| Constitutional Law | 10 |
| I.P.C (Indian Penal Code) | 8 |
| Cr.P.C (Criminal Procedure Code) | 10 |
| C.P.C (Code of Civil Procedure) | 10 |
| Evidence Act | 8 |
| Alternative Dispute Redressal including Arbitration Act | 4 |
| Family Law | 8 |
| Public Interest Litigation | 4 |
| Administrative Law | 3 |
| Professional Ethics & Cases of Professional Misconduct under BCI rules | 4 |
| Company Law | 2 |
| Environmental Law | 2 |
| Cyber Law | 2 |
| Labour and Industrial Laws | 4 |
| Law of Tort, including Motor Vehicle Act and Consumer Protection Law | 5 |
| Law related to Taxation | 4 |
| Law of Contract, Specific Relief, Property Laws, Negotiable Instrument Act | 8 |
| Land Acquisition Act | 2 |
| Intellectual Property Laws | 2 |
| Total | 100 |
AIBE Exam Preparation Books
While selecting the books for AIBE exam preparation, candidates can consider factors such as the availability of latest syllabus updates, the author and the reputation of the publication house. Some of the recommended books for AIBE exam preparation include:
Guide to All India Bar Exam by PK Pandey
Constitution of India by Durgadas Basu
Universal's Guide to All India Bar Exam