Best Online study material to prepare for CLAT 2020
Best Online study material to prepare for CLAT 2020 - How are you preparing for CLAT, the biggest law entrance exam in the land? Have you limited yourself to depending on traditional textbooks and coaching material, or you have gone ahead and used online study material as well. Why we are discussing online study material for CLAT 2020 preparation is that it can be interactive and better designed to make you understand a topic, even those topics that give you a migraine. Take for example many youtube tutorials, which cuts the clutter in such a way that a CLAT aspirant can understand a concept much easily. Then there are online forums, and free online tutorials on other websites as well. The challenge of course is finding the best online study material to prepare for CLAT 2020.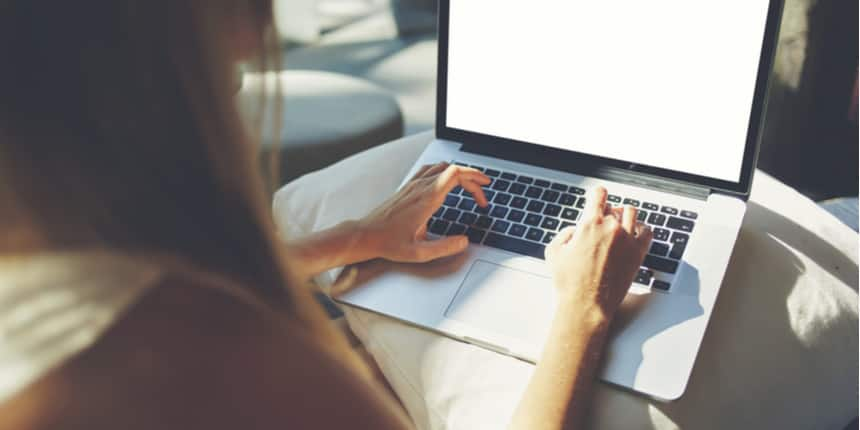 So, here we have decided to help you in selecting the best CLAT 2020 online study material:
Where to find best online study material to prepare for CLAT 2020:
YouTube: One of the most popular destinations, the site is visited by students of all stripes, including CLAT 2020 aspirants, to get additional assistance or to clear any doubts they may have.

Online-preparation packages: These days there are many organizations that provide study material on the internet. The student can purchase a study plan as per their requirement. Before buying a plan, do the necessary R&D and background checks.

Online forums: Google is literally littered with educational forums

Quora: Many educationists are active in quora and have their own pages where they pick and discuss topics, including on law and also specific exams, be it CLAT, AILET, MHCET law, or LSAT. The candidate needs to identify a few who can help them with their exam preparation. Further, the platform also allows the student to ask questions, which may be answered by an expert.

Blogs: Many academics, experts and law teachers run personal blogs which deal with CLAT exam preparation. The candidate may pay these sites a visit and check if they find anything useful related to their exam preparation.

Q&A: Many education sites, including Careers360, run a question and answer platform on their websites that are dedicated to help the candidate with not just exam preparation, but with anything they need to know about an exam.
How to choose the best online study material for CLAT 2020 preparation:
Follower count: The rule of thumb is, if the platform allows a follower count, more the number of followers, more likely that the information provided by the site or person is legit and accurate.

Upvotes and downvotes: It is another indicator to decide the veracity of information and command of the person over the subject. More upvotes would mean the information is liked by that many number of people. Likewise, downvotes may prompt you to bear caution as information may be incorrect or useless.

Comments: Again, a glance at the comment section is enough to make an impression about the site or person sharing the information.

How well known is the site or person: If a person or website is well known, there is a greater chance the information is accurate, and also useful. Because otherwise their brand equity would suffer, something they wouldn't want to happen. That being said you need to use your discretion when reading online material and refer to your texts and also the bank of knowledge you already have.
As a parting note, don't just rely on online material, but use them in conjunction with other text books, especially best books for CLAT 2020 preparation.
Frequently Asked Question (FAQs) - Best Online study material to prepare for CLAT 2020
Question: When will the CLAT 2020 exam be held?
Answer:
The pen-and-paper based exam will be conducted on May 10.
Question: Is online study a good way to prepare for CLAT 2020?
Question: What are good sources for online CLAT 2020 preparation?
Answer:
There are many blogs, YouTube channels, law exam forums that the candidate may refer to for their exam preparation. Only thing to note is that the sources should be reliable.
Question: How can one check reliability of a source when using online study material for CLAT 2020?
Answer:
Check the number of upvotes and downvotes, number of likes, follower count, etc. to determine whether to rely on the shared information or not.
Questions related to CLAT
Showing 6972 out of 6972 Questions