How to Prepare for CLAT from Class 11
How to Prepare for CLAT from Class 11: The Common Law Admission Test (CLAT) is an important exam for students willing to study law. Candidates aspiring to make a career in law at an early stage can start preparing for the CLAT exam right from class 11. This preparation for the CLAT exam can be a big advantage to getting admission to NLUs right after passing 12th grade.
Stay up-to date with CLAT News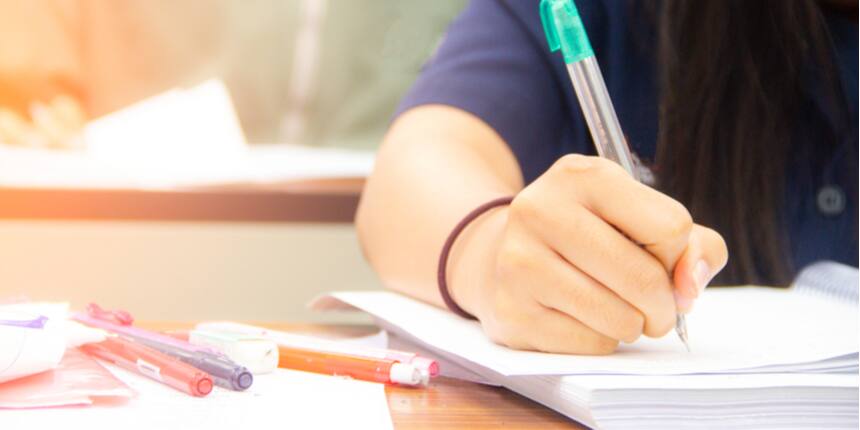 Preparing for CLAT after class 11 can keep you one step ahead in your preparation and will be sufficient for the national-level law entrance exam. Starting very early for the CLAT exam can provide you with enough time to complete the syllabus. In this article, we will discuss how to prepare for CLAT from class 11.
6 min read
Apr 07, 2022
Read More
How to Prepare for CLAT exams after class 11? - An overview
After completing class 11th students can adopt a smooth approach to crack CLAT exams. First of all, students need to check the CLAT syllabus as well as the CLAT exam pattern before starting the preparation. The syllabus will provide a framework concerning CLAT preparation. The syllabus, skills, and exam pattern for CLAT exams have been discussed below:
CLAT syllabus 2023
Subject/topics

Skills

English language

Identify arguments and viewpoints

Word meaning and phrases

Comprehension and language skills

Ability to draw inferences and conclusions

Ability to summarize passage

Current affairs, including general knowledge

Contemporary events of significance from India and the world;

Arts and culture;

International affairs; and

Historical events of continuing significance.

Logical Reasoning

Draw relationships and analogies,

Identify contradictions and equivalence, and assess the effectiveness of arguments.

Ability to identify arguments and their premises and draw conclusions

Ability to critically analyse patterns of reasoning, and assess how conclusions may depend on particular premises or evidence

Infer what follows from the passage and apply these inferences to new situations

Legal reasoning

Identify and infer the rules and principles given in the passage.

General awareness of contemporary legal and moral issues

Apply rules and principles to various fact situations

Ability to understand how changes to the rules or principles may change their application to various fact situations.

Quantitative aptitude

Apply various 10th standard mathematical operations

Derive, infer, and manipulate numerical information set out in such passages, graphs, or other representations; and
Exam Pattern for CLAT Exam 2022
The candidate should know the detailed pattern of the paper and also understand the structure of the exam:
5 min read
Mar 05, 2022
Read More
Mode of exam - Pen-Paper/online based test

Total number of questions - 150

Exam duration - 120 minutes

Total number of questions - 150

Total marks - 150

Negative marking - 0.25 marks for every wrong answer
Books to refer to Prepare for CLAT from Class 11
Books are the most reliable source to prepare for any exam. Right books will help you in preparing well for CLAT from class 11.
Subjects

Books

English language

High School English Grammar and Composition by Wren & Martin

Objective General English by RS Aggarwal

Elementary mathematics

Class 10 NCERT Maths Book

Quantitative Aptitude by RS Aggarwal

Universal's CLAT Guide

Legal Awareness and Legal Aptitude by AP Bhardwaj

Legal reasoning




Logical reasoning

Analytical Reasoning by MK Pandey

Verbal and Non-Verbal Reasoning by RS Aggarwal

General Knowledge and Current Affairs

Lucent General Knowledge

Manorama Year Book
Prepare for all sections of the CLAT exam from Class 11
There are a total of five subjects in the CLAT exam: quantitative ability, general knowledge, current affairs, logical reasoning, legal aptitude and reasoning as well as English. Some of the quick tips on how to study these subjects to score well in CLAT exams are:
For CLAT maths preparation practice and consistency is the main key to cover the subject. Students must practice each and every topic again and again to gain accuracy. As the exam is time-bound hence the quicker you are the more time you will get to spend on other questions.
CLAT General Knowledge and current affairs preparation tips
The main key to cracking the general knowledge section is awareness. Making a daily habit of reading newspapers and watching reliable daily news will help you to enhance your CLAT GK preparation. Also have a basic understanding of history, geography, and science from GK books.
Preparation Tips for CLAT legal aptitude
For CLAT legal aptitude preparation focus and read the landmark judgments and important cases from previous years. Also, check the new amendments as well as enactments passed by the Parliament of India. Students should also make a habit of reading legal theories like constitutional law, torts, and criminal laws. Before taking the CLAT exam read the important judgments and decisions of the court in the previous 10 months.
Logical reasoning preparation tips for CLAT
The logical reasoning section basically checks the reasoning skills of a candidate. In this section, candidates should have strong analyzing power and for this, they need to practice previous years' question papers.
CLAT English Preparation tips
To prepare for English CLAT 2023 candidates should learn and read new vocabulary daily. For this, they need to read passages from the newspapers. The editorial column of the newspaper will help in improving the vocabulary of the candidate.
Preparation strategy for CLAT from class 11
Candidates wondering about what strategy to adopt to clear the exam can follow three different stages explained below:
Stage 1
In the first stage, students should review and familiarize themselves with the CLAT entrance exam basics. It is important to give yourself at least six months to understand the syllabus, NCERTs, and other basic books.
Stage 2
The second stage should be clearing the concepts and concept building. Students need to dedicate themselves to diving into the details of the subjects.
Stage 3
In the third stage, candidates should focus on preparing for the CLAT exams. In this stage, they will be solving the previous year's CLAT question papers, sample papers, mock tests, and then review their concepts from stage 2.
The third stage of CLAT preparation should begin before the class 11 final exams and continue till appearing for CLAT.
Summarized Preparation tips for CLAT after Class 11
Aspirants starting preparation from Class 11th have got ample amount of time that can be utilized for developing the basic skills to clear the exam. The basic skills include reading and reasoning abilities that can be developed over a period of time. Hence, to start preparation candidates should start preparation in class 11. Some of the tips students must follow in class 11th are:
Read a newspaper daily especially 'The Hindu' read the editorial and legal news.

Take out new words from the newspaper to work in your vocabulary section. Revise new words and meanings daily.

Read legal magazines, papers as well as articles that have complex legal texts and terminologies.

Note down some legal terminologies and revise them daily along with new legal terms.

Read legal questions and try to identify the arguments and draw conclusions.
Frequently Asked Question (FAQs) - How to Prepare for CLAT from Class 11
Question: Is it possible to prepare for CLAT exams from class 11?
Answer:
Yes, candidates can prepare for CLAT from class 11th. It is good to start preparing early as they will have more time in hand to prepare.
Question: Can I appear for CLAT after class 11th?
Answer:
No, you can't appear for CLAT exams after class 11, you are eligible to appear for the exam only after passing class 12th. Though you can start preparing for the exams from class 11th.
Question: What are some of the basic skills candidates need to improve to appear CLAT?
Answer:
Some of the basic skills are learning legal terminologies, analyzing new case arguments, reading legal questions, solving 10th class mathematics, etc.
Question: How much time a candidate should spend reading newspapers?
Answer:
A candidate should spend at least 45 minutes daily reading newspapers.
Questions related to CLAT
Showing 7960 out of 7960 Questions