How to Prepare for CLAT from Class 11 - The Common Law Admission Test (CLAT) is the gateway to some of India's most prestigious law schools. Aspiring lawyers who aim to pursue a career in law look to CLAT as the quintessential test of their aptitude and knowledge. For students in Class 11, starting their CLAT preparation early can prove to be a strategic advantage. This essay provides a comprehensive guide on how to prepare for CLAT from Class 11, offering valuable insights and tips to maximise success in this highly competitive examination.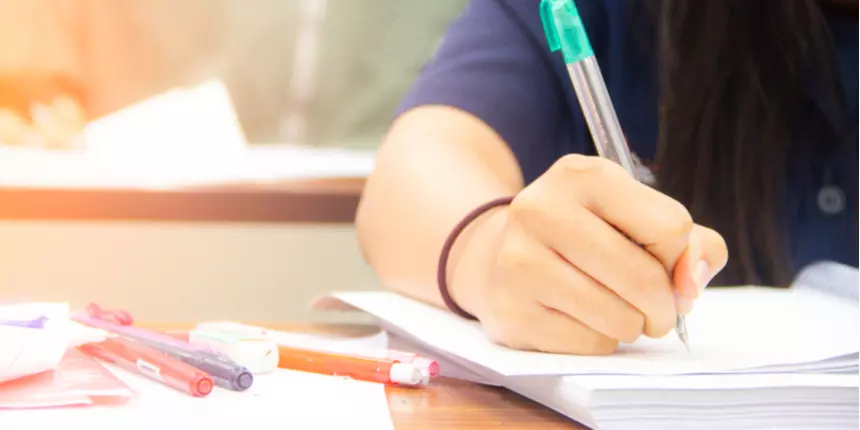 How to Prepare for CLAT from Class 11 - Preparation Tips and Strategy
Understanding CLAT and Its Significance:
The CLAT examination holds immense significance as it serves as the primary criterion for admission into the esteemed National Law Universities (NLUs) and other renowned law institutions. With a rigorous evaluation of candidates' proficiency in subjects like English, General Knowledge, Legal Reasoning, Logical Reasoning, and Mathematics/Quantitative Aptitude, the CLAT tests not only academic acumen but also critical thinking and analytical skills crucial for a successful legal career.
Can I Give CLAT in Class 11?
Yes, Class 11 students are eligible to attempt the CLAT examination. While most candidates typically take the exam in Class 12, starting early can prove beneficial in gaining familiarity with the exam pattern and identifying areas of improvement. However, it is essential to approach the Class 11 attempt as a practice run, focusing primarily on building a solid foundation for the subsequent attempt in Class 12.
Also, check - How to Prepare for CLAT Logical Reasoning
Choosing Subjects in Class 11 for CLAT Preparation:
A strong grasp of school subjects serves as a valuable asset for those aspiring to enter the field of law. While law may appear as a distinct domain, the knowledge gained from school-based disciplines significantly aids in effective legal preparation.
Subjects such as English and Literature refine language skills, crucial for tasks like legal research, document drafting, and constructing compelling arguments. History and Social Studies contribute to a deeper understanding of societal norms, government structures, and historical precedents that shape legal systems.
Mathematics and Sciences nurture critical thinking, analytical abilities, and logical reasoning, all of which are essential for legal problem-solving. Political Science and Economics provide insights into government policies, rights, and socio-economic factors, critical components for comprehending the legal landscape.
Furthermore, school subjects cultivate discipline, time management, and study techniques, which are invaluable during law preparation. Overall, a robust foundation in school subjects lays the groundwork for a successful journey towards a legal career.
The choice of subjects in Class 11 can significantly impact CLAT preparation. While all subjects are relevant, certain subjects can be particularly advantageous for future law aspirants:
English: An integral part of the CLAT syllabus, a strong command of the English language is crucial. Students should focus on improving reading comprehension, vocabulary, and grammar through regular reading and practice.
Social Sciences/General Knowledge: Current affairs and knowledge of legal developments are essential for the General Knowledge section. Cultivating a habit of reading newspapers, magazines, and online resources helps students stay informed and up-to-date.
Mathematics/Quantitative Aptitude: Although not a prominent section in CLAT, a good grasp of basic mathematical concepts can be beneficial for solving reasoning and legal aptitude questions efficiently.
Also, check - How to Prepare for CLAT Current Affairs
How to Start CLAT Preparation from Class 11?
To embark on an effective CLAT preparation journey from Class 11, students should follow these crucial steps:
Set Clear Goals: Defining long-term and short-term goals is essential to create a well-structured study plan. Emphasis should be on consistent improvement rather than attempting to cover everything at once.
Familiarise with Syllabus and Exam Pattern: Understanding the CLAT syllabus and exam pattern helps students grasp the scope and weightage of each section. This knowledge allows for efficient allocation of time and resources.
Develop a Reading Habit: Cultivating a habit of reading newspapers, legal articles, and quality books enhances language skills, critical thinking, and general awareness.
Join Coaching or Online Courses: Enrolling in coaching classes or online courses tailored for CLAT preparation can provide students with structured study material, expert guidance, and mock tests to assess their progress.
Practice Mock Tests: Regularly taking mock tests and solving CLAT previous year question papers helps gauge performance and identify weak areas. Analysing mistakes enables students to work on improving their skills.
Time Management: Balancing Class 11 studies with CLAT preparation requires effective time management. Creating a study schedule that allows sufficient time for both aspects is crucial.
Also, check - How to Prepare for CLAT English Language
Key Preparation Strategies for Each CLAT Section:
CLAT English: Improving vocabulary through word lists, reading English classics, and practising comprehension passages can significantly enhance language skills.
General Knowledge: Staying updated with current affairs, reading newspapers, and following reliable news sources builds a strong foundation in general knowledge.
CLAT Legal Reasoning: Practise legal reasoning questions, understand the principles of law, and analyse case scenarios to excel in this section.
CLAT Logical Reasoning: Solving puzzles, practising analytical reasoning, and honing critical thinking abilities are essential for success in the logical reasoning section.
Mathematics/Quantitative Aptitude: Strengthening basic mathematical concepts and practising problems from quantitative aptitude books help students tackle this section effectively.
Stay Motivated and Consistent:
CLAT preparation can be demanding and challenging, but maintaining motivation and consistency are key to success. Surrounding oneself with like-minded peers, seeking support from family and mentors, and focusing on the ultimate goal of securing admission to a prestigious law school keeps students on track.
Also, check - How to Prepare Legal Reasoning For CLAT
Here are some tips to ace your CLAT preparation from Class 11:
Early Bird Gets the Worm: Start your CLAT prep from Class 11, and you'll have more time to slay those tricky legal dragons!

Friendly Competition: Get a study buddy or join a CLAT study group to keep each other motivated and share cool tips and tricks.

CLAT-astic Reading: Read interesting news articles, legal dramas, and maybe even some law-related comics to make studying fun.

Chill and Skill: Take small breaks while studying. Grab a snack, play a game, dance to your favourite tune, and then dive back into the CLAT universe.

Munch on Current Affairs: Spice up your General Knowledge by staying updated with the latest news. Make gossiping about current affairs a daily ritual!

Mock It 'Till You Rock It: Do loads of mock tests and imagine the CLAT as a game. Beat your high score and level up your preparation.

Legal Drama on Netflix: Watch some legal TV shows or movies for entertainment and inspiration. Who knows, it might just help you ace the Legal Reasoning section!

Puzzling Fun: Work on logic puzzles, brain teasers, and riddles to sharpen your logical reasoning skills. Puzzle-solving is a brain gym!

Math Mojo: Even if you're not a maths whiz, don't worry! Focus on the basics of maths and rock the Quantitative Aptitude section.

Celebrate Small Wins: Pat yourself on the back for every milestone you achieve. A little treat or dance party is always a great idea!

Ask for Help: If you get stuck on a concept, don't hesitate to ask for help from teachers, friends, or even online forums. Everyone loves a CLAT camaraderie!

Mix It Up: Vary your study routine. Switch subjects, try new study spots, or use colourful pens – anything to keep boredom at bay.

Confidence is Key: Believe in yourself and your abilities. You've got the CLAT magic within you!

Embrace Mistakes: Don't get disheartened by mistakes. Learn from them, and they'll be stepping stones to success.

Stay Zen: Keep calm and carry on. Stress won't help, so take a deep breath and approach your preparation with a zen attitude.
Also, check - How to prepare for CLAT 2024 without coaching
Conclusion:
Embarking on CLAT preparation from Class 11 provides students with a competitive edge and an opportunity to build a strong foundation for the exam. With clear goals, dedication, and consistent effort, students can effectively prepare for CLAT and increase their chances of securing admission to top law universities. Success in CLAT is not solely about studying hard but also about studying smart. By staying focused, practising diligently, and believing in themselves, students can embark on a transformative journey towards a rewarding legal career.
Also, check -