How to prepare for CLAT from Class 11
How to prepare for CLAT from Class 11 - If you're in Class 11, you almost have two years time for CLAT preparation. And two years of preparation time for CLAT is more than enough you need to qualify the national-level Common Law Admission Test, provided you make every minute of this count. This article on 'How to prepare for CLAT from Class 11' touches upon various elements of the preparation strategy the candidate needs to adopt to achieve desired results. For instance, it would guide the candidate upon the types of books he/she should use as reference material, study time-table, importance of solving sample papers and taking mock tests. The candidate would thus get all their queries answered related to CLAT Preparation Tips from Class 11.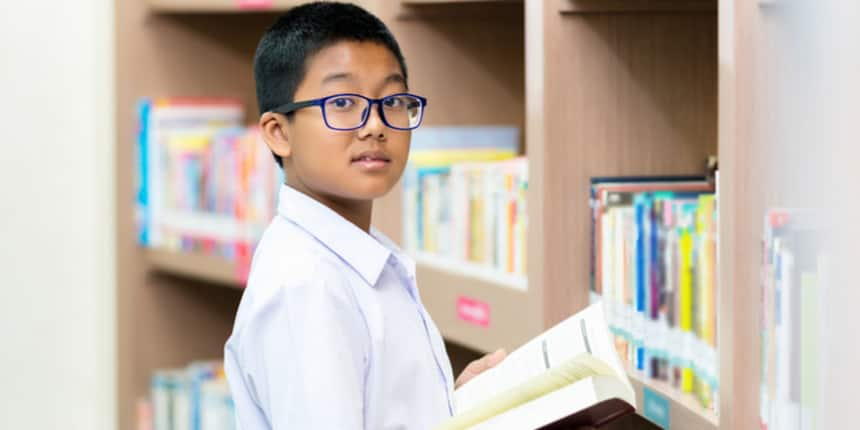 But before we discuss the CLAT preparation tips, let us first take a minute and get an overview of the most-sought after national level law entrance examination.
CLAT is an offline test for admissions to undergraduate law programmes including BA LLB, BBA LLB, BCom LLB and BSc LLB in 21 National Law Universities (NLUs). The admission test is administered every year by an NLU on a rotational-basis as per their establishment year. CLAT 2020 is to be held by National University of Study and Research in Law (NUSRL) Ranchi.
The offline CLAT has 200 questions of one mark each. The questions will be of objective nature having multiple-choice answer options. The candidates will be required to choose the best among those given. The CLAT paper follows a negative marking policy under which 0.25 marks will be deducted for every incorrect attempt.The offline CLAT has 200 questions of one mark each. The questions will be of objective nature having multiple-ch
How to prepare for CLAT from Class 11
Being in Class 11 and having an interest in legal domain will give you the required upthrust to prepare for the Common Law Admission Test. So with two years before you sit for the actual examination, you need to have a proper CLAT preparation plan. So what's the proper CLAT preparation plan?
How to prepare for CLAT from Class 11 - Preparation Plan
The preparation for CLAT will need a proper study-plan. The study-plan for CLAT preparation would further need to be divided up into daily, weekly, monthly and biannual plans. Classifying the preparation would help the CLAT aspirants in knowing what's there in syllabus of CLAT that needs to be completed on priority and what can be left for last months. Further the CLAT toppers as well as exam experts have reiterated to stick to one preparation plan for CLAT. Hopping from one plan onto other, will just do nothing, however kill the time.
CLAT Preparation from Class 11: How should I divide two years while preparing for CLAT?
The two-year time is more than sufficient to prepare for CLAT, if spent purposefully. The CLAT aspirants while preparing their study-plan for the law admission test need to strategize it in a way that they can complete the entire CLAT syllabus in less than six months while devoting the next one year in revising the concepts and applying the facts along with their regular academic classes. The last six months can be utilised in mock tests.
Therefore, the entire preparation of CLAT 2020 can be broken into three parts- Conceptualisation, Application and Test.
In the first part, CLAT aspirants need to clear their basic concepts, go through with each and every important topic as per the CLAT syllabus and clarify their doubts.
While moving to the next part, the aspirants will need to apply the concepts learnt for solving problems on the set pattern of the Common Law Admission Test.
The next and the final phase is self-testing. The candidates need to take mock tests to check their offline CLAT taking efficiency. Taking CLAT mock tests will help the aspirants in knowing the gaps and also help them in improving further.
How to prepare for CLAT from Class 11: What should I complete first?
While you will be in Class 11, this is the most basic question which you'll have. It's quite confusing that which subject should you begin with. But the answer is with you only, start with the subject which you fear the most and overcome the fear by completing it first.
While you have completed the toughest subject, everything becomes easy for you!
CLAT Preparation from Class 11: How should I overcome the fear?
Now the second most important question which may bug you up is how should you overcome the fear of the toughest section/subject while preparing for CLAT. The answer is by going through that subject. The subject you fear is only because you have not taken an interest in that as much as you should have given to other subjects. So, take the challenge of getting thoroughly with the subject, finish by understanding its basic concepts and the moment you do it, the subject will be easy for you. Remember you have two years time to set everything during your CLAT preparation before you actually appear for the law admission test.
How to prepare for CLAT from Class 11 for General Knowledge?
Subject like General Knowledge is an ocean. You can't just cover everything and complete it. However, what you can do is keeping yourself abreast with the current affairs of past one year while learning the static portions.
While a larger number of questions come from the Current Affairs section, those coming from Static General Knowledge are less in number.
So how can you remember the Current Affairs? Exam experts and CLAT toppers suggest on noting down every event of national and international importance. While you keep a track of everything happening around the world for past two years in your own handwriting, you will have less chances of missing out something.
But this is not all, you will have to revise the GK notes regularly during your two-year CLAT preparation.
CLAT Preparation from Class 11: How should I prepare for Legal Aptitude?
Some of the CLAT aspirants may also face problem in preparing for Legal Aptitude because the subject is nowhere taught at higher secondary level in the Indian schools. The objective of testing CLAT aspirants through Legal Aptitude as a subject is to know their interest towards the study of law.
The aspirants will need to go through the type of Legal Aptitude questions that had already come in the past years, understand them and start solving to become familiar with them.
How to prepare for CLAT from Class 11 - Summarising Strategy
The preparation strategy for CLAT should be a simple one considering the fact that there are two years for CLAT. But law aspirants should not forget that they would have to attend their regular academic classes too, after which they will be left with a much less time. In between, they have to prepare for their 12th board examinations too, having said that, they will have to finish off with most of their CLAT preparation on first one and a half years' time while just the self-assessment and mock tests can be done in the last six months.
The law aspirants preparing for CLAT can ask their examination and other doubtful questions by writing to the exam experts at QnA platform.
Careers360 will bring you other featured articles related to CLAT Preparation.
Questions related to CLAT
Showing 6928 out of 6928 Questions