How to Get a High Rank in CLAT 2021 - Preparation Tips & Study Plan
How to Get a High Rank in CLAT 2021 - If a candidate wants to get admission into the top-ranked NLU, it becomes crucial to secure a high rank in CLAT 2021. The NLUs will offer admissions based on merit cum preference criteria through CLAT 2021. Candidates getting a higher rank in CLAT will not only be preferred for admission but will also have the opportunity to get into the desired NLU. Getting a high rank in CLAT 2021 is also important for candidates who just want to get into any of the top colleges like NLSIU Bangalore, NALSAR Hyderabad, NLU Kolkata. Given the stiff competition observed in CLAT, candidates will need to put a whole lot of effort to secure a high rank. Only a dedicated preparation plan and meticulous execution can help the candidate in getting a high rank in CLAT. In this article, candidates will find some important preparation tips to ace the exam and get a high rank in CLAT 2021 which is scheduled to be held on June 13, in offline mode.
Latest Updates for CLAT
23 Feb 2021:

CLAT syllabus revised; essay section dropped from PG-CLAT 2021; Read details - Click here

23 Feb 2021:

CLAT application form released, apply now!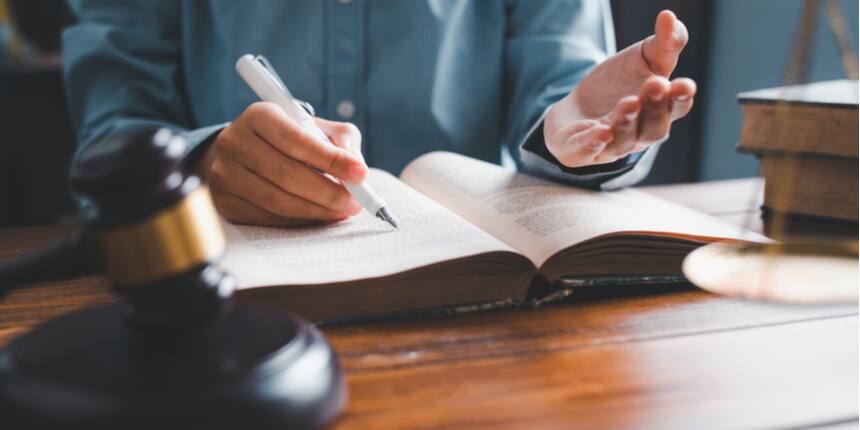 What is a Good Rank in CLAT 2021?
Often candidates are intrigued by the question of what is a good/safe rank in CLAT for getting admission to top NLUs. Such candidates need to understand that CLAT rank depends on several factors; the most important being the marks secured in the test. And, since good marks are converted into good rank, one should focus on bettering one's preparation. The good rank in CLAT will be anything that secures a seat in the preferred NLU. To read more about "good score in CLAT" - Click here
For eg. If a candidate wants to take admission in NLSIU Bangalore, which is the top-ranked NLU, the good rank should be anything within AIR 100 for general category candidates. Last year, the general category cut off for NLSIU Bangalore was AIR 98. Candidates may check the previous year cut off of some of the top NLUs to know what is a good rank in CLAT 2021.
CLAT 2020 cut off - Top NLUs
| | | | |
| --- | --- | --- | --- |
| NIRF ranking | Name of college/university | Last rank | Marks |
| 1 | | 97 | 92.75 |
| 3 | | 177 | 89.75 |
| 5 | | 323 | 86 |
| 6 | | 227 | 88.25 |
| 7 | | 470 | 83.25 |
| 10 | The Rajiv Gandhi National University of Law | 1012 | 77.5 |
| 11 | | 738 | 80 |
| 14 | | 1052 | 77.25 |
| 16 | | 1584 | 73.75 |
| 17 | | 532 | 82.25 |
CLAT 2019 cut off - Top NLUs
How to Get a High Rank in CLAT 2021 - Preparation tips
Above mentioned CLAT cut off makes it clear that a high rank in CLAT is directly proportional to the marks obtained in the exam. So, to get the high marks in CLAT 2021, candidates will need to prepare well by covering all aspects of the test. Here are some preparation tips to help the candidates in making preparation strategy to crack CLAT 2021.
Start Early for CLAT 2021
It is always recommended to start early when CLAT preparation in the scheme of things. Starting early will give enough time to the candidates to develop a conceptual understanding of the topics. An early beginner will also be able to take out some extra time for attempting the sample papers and mock test. Starting early for CLAT also reduces the nervousness and pressure which is more profoundly observed in latecomers.
Cover CLAT Syllabus well in Time
To clear the CLAT exam, it is very important to cover the syllabus. Ideally, the CLAT syllabus should be completed at least one or two months before the exam dates. There are topics such as general knowledge, current affairs and legal aptitude which are dynamic in nature and have a vast syllabus. So, candidates will need to prepare these subjects consistently by reading and revising.
Attempt Sample Papers of CLAT 2021
One of the most important aspects of CLAT preparation is solving sample papers. Solving the CLAT sample papers makes the preparation more exam-oriented. It will help the candidates in understanding the nature of the test, difficulty level, types of questions asked and other vital details. Solving CLAT sample papers will also make the candidates identify their weaknesses and allow them to improve their preparation.
Learn Time Management
Last year, many candidates failed to complete the test mainly because it was a long, comprehension based paper. To avoid such situations, candidates must work on their time management skills. The CLAT paper will have comprehension based questions and candidates will be required to read a lot of passages. This may eat out a lot of time if the candidates are not adequately prepared to read comprehension passages. So, to clear the exam and ensure a high rank, it is important to complete the paper first. Candidates should solve the sample papers and try to answer all the questions within the stipulated time.
Improve Accuracy for CLAT 2021
The comprehension based question requires the candidates to analyze the text and answer. Answering questions based on critical thinking can be tricky as more than one answer may appear correct. So, candidates prepare themselves well to mitigate the chances of giving the wrong answer. Again, the best way of check rate of accuracy is to solve the sample papers.
Frequently Asked Question (FAQs) - How to Get a High Rank in CLAT 2021 - Preparation Tips & Study Plan
Question: What is a good rank for admission to NLSIU Bangalore?
Answer:
For admission to NLSIU Bangalore, general category candidates should try to secure a rank within AIR 100. Last year, the NLISU CLAT cut off for all India category was 98.
Question: How should I develop reading skills for CLAT 2021?
Answer:
To develop reading skills, you should read a daily newspaper, legal journals, magazines and analyse the arguments and conclusions given in the articles.
Question: What role does the sample paper of CLAT play in preparation?
Answer:
The sample papers would help the candidates in shaping their preparation as per the requirement of the test. Solving the sample papers will also help the candidates identify their grey areas of preparation while also making them learn time management.
Questions related to CLAT
Showing 7331 out of 7331 Questions