CLAT Preparation Tips 2023: The Consortium of National Law Universities (NLUs) has announced the CLAT 2023 exam date in December 2021. CLAT exam is conducted every year for admission to the 22 prestigious National Law Universities (NLU). Hence, law aspirants must prepare well in order to get a decent rank in CLAT 2023.
Latest: Download CLAT Previous Year Question Papers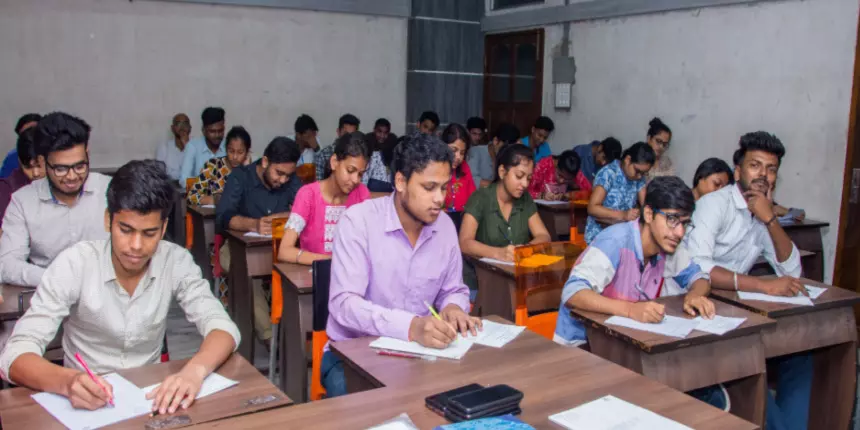 CLAT Preparation Tips 2023: How to Start, Syllabus, Topics, Exam Pattern
The preparation of CLAT involves covering the syllabus, practicing English comprehension, improving the reading ability and giving mock tests for the exam. Many candidates fail to clear the Common Law Admission Test due lack of preparation. Candidates before filling the CLAT application form must start preparing for the exams. In this article we will discuss the detailed preparation tips for CLAT 2022.
How to start CLAT Preparation 2023?
For aspirants the CLAT 2023 syllabus and exam pattern should be the main basis of their preparation. Candidates should understand the syllabus as well as the subject wise marks to make a proper preparation strategy. The distribution of marks and questions makes it easy for the candidates to allocate time to each subject. Candidates should understand the complete CLAT 2023 exam pattern to focus on all sections. The syllabus for CLAT exams 2023 is vast but candidates can check the subject wise distribution of questions and marks in the table:
CLAT 2023 Syllabus and Marks Distribution
| | | |
| --- | --- | --- |
| Subjects | Number of questions | Marks |
| English Language | 28-32 questions | 28 - 32 |
| Current Affairs, including General Knowledge | 35-39 questions | 35 - 39 |
| Legal Reasoning | 35-39 questions | 35 - 39 |
| Logical Reasoning | 28-32 questions | 28 - 32 |
| Quantitative Techniques | 13-17 questions | 13 - 17 |
| Total | 150 | 150 |
Topics for CLAT 2023 Exam
Candidates must have a grip on CLAT important topics. The CLAT papers in recent years consist of conceptual questions so candidates need to prepare accordingly. Some of the topics that candidates need to include in their preparation is listed below:
Important Topics to Study for CLAT 2023
Subjects

Topics

English

Grammar

Vocabulary

Antonyms and synonyms

Adverb & proverbs

One-word substitution

English comprehension

Quantitative Techniques

Percentage

Algebra

Areas mensuration

Number systems

Time, speed and distance

Average

Work and time

Profit and loss

Probability

Statistical estimation

Mensuration

Ratios and proportions

Current affairs and general knowledge

Contemporary events and significance of India and the world

Arts and culture

International affairs

Historical events of continuing significance

Legal aptitude

History of Indian constitution

Important acts and amendments

Important laws like IPC, CrPC, law of torts, etc

Prepositions and facts

Important events related to legal and constitutional developments

Rights and Duties

Judiciary - Supreme Court and High Court

Parliament - Executive, Legislature, President

Current events related to Indian polity.

Logical Reasoning
Exam Analysis Through Previous Years Papers
Candidates should prepare using the previous years CLAT question papers. Previous years papers will help them understand the difficult level as well as the type of questions asked in the exam. Candidates must check the CLAT exam analysis for previous years question papers to understand the difficulty level of the questions. A brief overview of the previous year CLAT exam is given below:
CLAT Previous Year Papers Analysis
| | | |
| --- | --- | --- |
| Sections | Difficulty level | Good attempts |
| English Language | Easy | 24-27 |
| Current Affairs including General Knowledge | Easy to Moderate | 20-24 |
| Logical Reasoning | Moderate | 19-21 |
| Legal Reasoning | Easy to Moderate | 34-36 |
| Quantitative Techniques | Easy | 8-10 |
| Total | Easy to Moderate | 105-115 |
Preparation Tips to Crack CLAT 2023
To crack CLAT 2023 exams candidates must follow a study plan and a proper routine on a daily basis. Some basic tips that will help candidates to prepare well for CLAT exams are:
Start Early : Candidates who start early have ample time to finish the CLAT syllabus. Aspirants who want to study law can start to prepare for CLAT exam 2023 from class 11th too. Having sufficient time in hand will help you gain an in-depth knowledge and practice thoroughly.

Get the best books to study : Candidates should get the best books for CLAT 2023 exams. These books will help them understand the concept in an easy language.

Solve CLAT sample papers, previous year papers and mock tests : Candidates appearing for mock tests get a fair idea of the actual exam. The CLAT mock test books will help you examine your preparation and also help you in deciding which section requires more effort.

Understand about your strengths and weaknesses : Practicing mock tests and sample papers will help you understand your strengths and weak areas. Candidates need to focus more on the weak areas and practice daily on strength areas.

Learn time management skills : Practicing and solving the mocks as well as test series will undoubtedly help the candidates to increase their speed. They will also get a fair idea concerning which section to start first. This will help them complete the actual paper on time and increase their chances of scoring well in the exams.
CLAT 2024 Syllabus and Exam Pattern
In this e-book, we have curated the complete syllabus for the CLAT exam, with essential topics in each section to ease your preparation journey.
Check Now