How to attempt CLAT 2020 legal aptitude section
How to attempt CLAT 2020 legal aptitude section - The legal aptitude in the Common Law Entrance Test (CLAT) has been deemed as one of the toughest sections to answer due to its content enormity, especially when the candidate is freshly acquainted with this subject. While preparing for CLAT, students often find themselves confused and frustrated when studying the subject material to create their legal aptitude. Due to fresh exposure, students are unable to prioritise the topics under this subject while preparing. The legal aptitude cannot be ignored as it forms one of the major sections of the exam. Scoring high in this section helps the candidate in securing higher rank in CLAT. Keeping in mind, the importance of strong legal aptitude for CLAT, Careers360 brings out an advisory on how to attempt CLAT legal aptitude section for freshers. It is also recommended as a good read for those candidates who are acquainted to this subject. Aspirants may go through this article which has been written after consulting with the seasoned law experts. The tips provided in this article will help the candidates getting the desired scores in legal aptitude section which will automatically lead to a higher rank in CLAT and getting admission in their desired National Law University.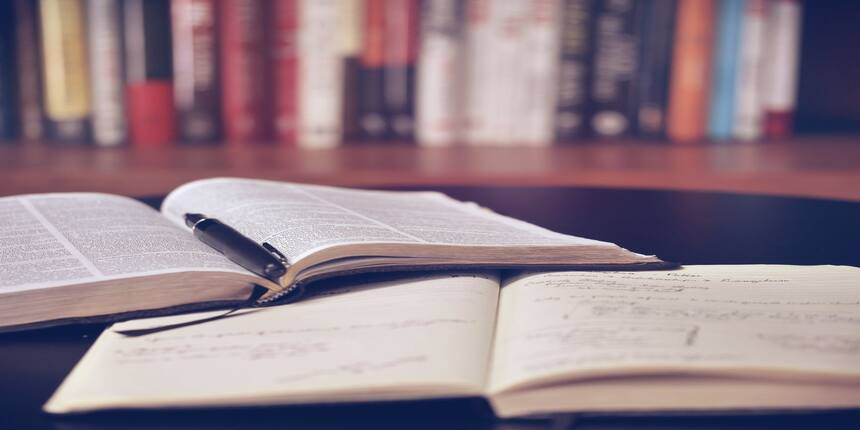 The need of conceptual clarity and proper practise
As per the expert, Prof. K. Madan, Faculty Head at Delhi Law Academy, students are required to "Have thorough knowledge of the laws." The law aspirants are required to strengthen their understanding of the concepts and principles involved in this section. This is only possible when the candidates practise rigorously and clarify their doubts whenever and wherever they are stuck. "Students must devote 60 mins daily to solve some problems. In case of doubts, do not hesitate to take expert advice. Practice as much as possible. Take sharp mock test series.", Prof. K. Madan added.
What are the important topics under the legal aptitude section?
Under every section, there are topics which require undivided and unconditional attention and thorough practise. We have chalked down the important topics under the legal aptitude section for our readers that they need to prepare well to get a high score in their CLAT 2020:
General theory of Law of Torts

Contracts and Criminal Law

Constitution and Polity

Contemporary legal developments

Constitution, legal terms & maxims

General legal awareness
For freshers, it has been wisely advised by Mr. Rajneesh Singh, Director, DoZen, that "Aspirants should read a basic book on legal concepts of subjects like tort, contract etc. but with lots of examples. Avoid a book which has very detailed concepts and is actually prescribed for law school students."
There are certain topics that freshers can refrain devoting too much time on. According to Mr. Harsh Gagrani, Director, LegalEdge, "Students face issues around Miscellaneous topics of Legal Aptitude, which normally cover topics like Intellectual Property Rights, Property Law, Family Law etc. Students should not try to go through these topics in depth, as not many questions appear around these topics, and they are anyway asked pretty superficially. Going through Miscellaneous questions of the Previous Years' Papers thoroughly should be more than enough for tackling this part of Legal Aptitude."
Books recommended by the experts for preparation of CLAT legal aptitude section.
Aspirants need to know the right source of information and knowledge when they are confused. They look for clarity, which is why we are providing our readers with book suggestions for the preparation of CLAT legal aptitude recommended by the experts. Instead of rummaging through the vast course, aspirants can now narrow down their preparation and efforts by preparing from the suggested book options:
LA/LR (6th Edition) by AP Bhardwaj for Legal Knowledge

Complete CLAT Companion by Harsh Gagrani for Legal Aptitude (Both Reasoning and Knowledge).

LegaLE magazine provided by LegalEdge for Current Legal Knowledge

Study material provided by Career Launcher

Legal Edge Books

CLAT Essentials by Rajneesh Singh (available in a month)

CLAT Essentials (Static GK) for Legal GK (Static)
It has been suggested by Prof. K. Madan that students must be aware of the quality of the books commonly available in the market as they are often of bad quality. He commented, "Answers are wrong, and many facts are outdated. It is better to subscribe to a better source of information like a good online course rather than any standard book to prepare for CLAT legal aptitude section."
Time Management for the preparation of Legal Aptitude section (CLAT 2020)
The time management skill is an asset that candidates must bring to full use while preparing for any exam. Finishing the paper timely without compromising on the accuracy is the only goal that every aspirant has while attempting any exam. "Principle - Fact - Option - Double check language of correct option with principle and mark. DO NOT double check with facts. Double checking with facts, in most cases, leads to wastage of time, without really improving the accuracy," suggests Harsh Gagrani. He further added, "Candidates must improve their legal vocabulary. The more the candidates get acquainted with legal terminologies, the faster they will able to solve the questions."
It has been claimed by Mr. Rajneesh Singh that, "The principles play a major role in the test questions, candidates restrict their thinking capacities just to the principle and hence are not able to arrive at an answer." He later commented, "Often principle has no role and it is all about reasoning, common sense and rational assumptions. Question setters often tries to trap you by making a redundant principle which is catchy enough to deviate you. The idea is to work inside the boundary of the principle to attempt legal aptitude for CLAT."
An excessive amount of effort needs to be put by the candidates while practising for legal aptitude section for CLAT 2020 in order to tackle tough questions in time. Prof. Hema Raman, Founder-Director of Sriram Law Academy, says, "With loads of practice and speed reading exercises, they can complete this section easily. Taking a number of mock tests will be an added advantage."
Why solving the mock tests is an important part of preparation?
According to our seasonal law experts, solving multiple CLAT mock tests and analysing your Strengths, Weaknesses, Opportunities and Threats while preparing (basically, SWOT analysis) helps the candidates to extract maximum benefit through their efforts. If a candidate is practising at least 70-80 mock tests, he/she is out to figure out his/her weaknesses which requires acknowledgement and needs to be worked upon. A strong suggestion has been made by Harsh Gagrani, "Don't just make a mental note of the mistakes they have been making (which most students do!), make an actual note in a notebook. Write down the meanings of difficult words, common mistakes candidates are making, current legal knowledge questions that they came across in that notebook. This notebook will come in handy in the last few weeks of their CLAT 2019 preparation."
As per Prof. Hema Raman, the focus should remain on the art of working as per the principles while practicing the mock tests. She says, "While attempting legal aptitude questions, students should not deviate from the given principle. It could be tempting for a student to choose an option from an emotional perspective or what is realistic. They remember that they are tested for their ability to answer the question by applying the principle." If a candidate is able to adapt him/herself to this strategy while practising the mock tests, he/she will be able to apply this while attempting the legal section of CLAT which will help them score well.
Tips for the last week of preparation - 7 days before CLAT
It is said that the strategy applied by the candidates 7 days prior to the CLAT exam is a game changer. Candidate should avoid consuming new information as it will only overburden their brain with massive data. Harsh Gagrani stresses on revision of the course that candidates have been preparing all this while. Our experts suggest brushing up on the previous years' legal reasoning questions again and revising current legal knowledge notes one week prior to the CLAT.
How to tackle the 'assertion and reasoning' questions in the legal aptitude section?
It has been observed that most CLAT aspirants face difficulty while attempting assertion and reasoning questions in the legal aptitude section. According to Harsh Gagrani, "Everyone should understand that these being a part of Legal Knowledge, one cannot expect good scores in A-R unless they improve their Legal Knowledge dramatically. Thus, focus first on improving Legal Knowledge."
Is it essential to have prior legal knowledge to attempt legal aptitude section in the CLAT?
According to our experts, students should not stress about having prior legal knowledge to ace the legal aptitude section in the CLAT as it is based on conceptual clarity and does not require prior footing in the legal realm. Prof. Hema Raman says, "Students are only tested for their analytical ability to apply the given principle in a question. They just need to focus on current legal news through newspapers and websites. They are not expected to learn all the case laws."
Mr. Rajneesh Singh added, "One must understand that legal reasoning does not necessarily mean one must have intricate knowledge in the field of Law, rather than having an understanding of the reasoning and logic is important."
Please note, this year Common Law Admission Test, also known as CLAT, will be conducted by NUSRL, Ranchi.
Questions related to CLAT
Showing 6780 out of 6780 Questions