How to prepare for CLAT 2020 in class 12th
How to prepare for CLAT 2020 in class 12th - Being a Common Law Admission Test (CLAT) aspirant while being a class 12th student is a full time job. It requires a substantial amount of effort as one has to manage his/her time by making a proper schedule and prioritizing subjects from most to least important. But if one has made up the mind to appear for CLAT, there is always a common query all the candidates have, "How to prepare for CLAT in class 12th?"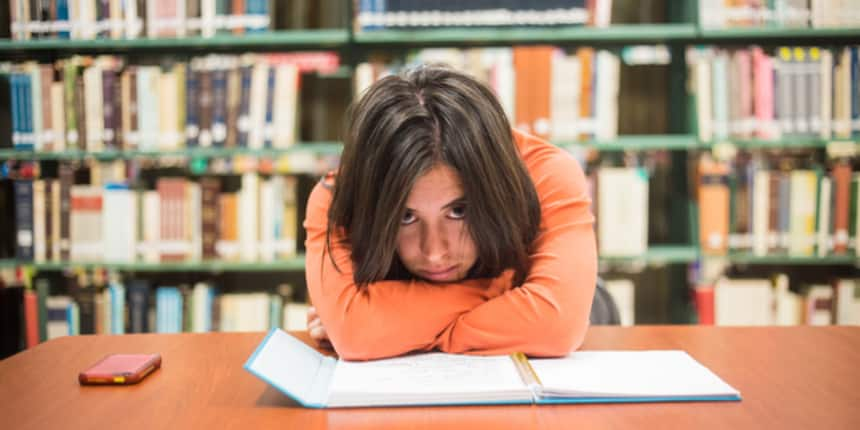 To answer this question, Careers360 brings you this article which provides you with tips and tricks to prepare for CLAT 2020. Since the candidates will be having a year or maybe less than that as the tentative date for CLAT 2020 will be in the month of May, a lot of effort will be required for the preparation. But before we proceed further, let's take a quick review of this entrance test. This year's CLAT 2020 will be administered by the National University of Study and Research in Law, Ranchi. CLAT 2020 will also be both offline and online admission test of two-hour duration. The test will have 200 questions covering five sections including Elementary Mathematics, English, General Knowledge, Legal Aptitude and Logical Reasoning. According to the exam pattern of CLAT 2020, the candidates will have to choose one correct answer from the four given against any question. If the answer is correct, one mark will be awarded to the CLAT-taker else for every incorrect response 0.25 marks will be deducted from the total marks.
How to prepare for CLAT 2020 in class 12th - When to begin?
Once the mind has been made up by the candidates regarding CLAT 2020, the next question that arises into their minds is- When to begin preparing for CLAT 2020? The only accurate answer to this is, "Whenever you are ready." Yes, that's correct. It is important for candidates to understand that time and tide waits for none. Hence, the sooner they realise the better it is to begin their preparation. But if the preparation begins while the candidate is under pressure, it will result in massive downfall as he/she won't be able to hold the focus and manage the time. Therefore, candidates must have a realization and understanding of his/her own regarding the right or appropriate time to begin CLAT 2020 preparation so that he/she functions better.
What to prepare for CLAT 2020 while being a 12th grade?
The answer to this query can be best answered by the candidate him/herself. Even though every subject requires an equal amount of focus and practise, but if a candidate is good at any of the CLAT subjects, especially Mathematics, he/she need not worry much. The candidates should immediately start focusing on the subjects he/she is weak at. Even the experts recommended the same as it benefits the aspirants by strengthening their weak subjects and prepare efficiently.
How to strategize CLAT 2020 preparation in class 12th?
A candidate's preparation strategy for any challenge in his life will make all the difference. Preparing for CLAT is no different. Candidates are advised that they must devise their own preparation strategy rather than following others'. It's because the strategy devised by you has a processed-logic and those devised by others are based on their logic. So unless you know the processed-logic for CLAT preparation strategy, it's not worth following it.
Coming on to the preparation strategy for CLAT 2020, a Class 12th student can clear the basic concepts in first three-four months of his nine-month preparation time period, the rest five-six months can be wisely utilized on revision, doubt-clearance and attempting related questions and mock tests.
How to study for class 12th and CLAT 2020 simultaneously?
It has been observed that students get nervous and get anxiety when they are made to study 12th grade course along with preparation for CLAT. They often find themselves under pressure and confused while juggling between the two. But to balance both 12th grade and CLAT preparations, candidates firstly need to have self confidence, patience and a proper strategy. Preparing for both is very much doable. But the question is- HOW?
While the candidates begin preparing for CLAT 2020 as early as possible alongside giving time to their 12th grade course, say from May-June onwards and gain clarity of basics in all the subjects in the next few months, say by November-December, then from December/January onwards, you only need to revise for CLAT 2020 giving it to two-three hours daily while you concentrate on your Class 12th board preparation in full swing. The experts and CLAT toppers agree to the fact that during the initial days of Class 12, a law aspirant will have enough time to cover CLAT syllabus and finish the basics of each subject even as he is engaged during his regular Class 12 academic classes. Further, down the time when there are four months remaining for Class 12 board examination, the major time can be absorbed by the Class 12th board preparation. Moreover, post Class 12th board exams, the candidates can take CLAT mock tests in the remaining the two-month time and thus prepare for CLAT and Class 12 boards simultaneously.
Things to avoid while preparing for CLAT 2020 in 12th grade.
Few measures have been suggested by CLAT toppers and experts that should be taken while preparing for CLAT 2020 alongside 12th grade which are as follows:
Never work on CLAT preparation strategy devised by others.

Even though there is enough preparation time for both - CLAT 2020 and Class 12th boards, but a candidate must not take this lightly as every hour of the year counts.

While preparing a study-plan for CLAT 2020 preparation and Class 12th boards, one must also check for destress time/re-energise moments in between the study time-table. The re-energising activities would help in putting up better performance.

There is no need to stress yourself too much between what to begin and how to begin. However, when you begin some topic/chapter of CLAT during preparation in Class 12th, just finish it religiously so that only a revision will do the rest work.

Mock tests need not be taken before December/January months.
The law aspirants preparing for CLAT can ask their examination and other doubtful questions by writing to the exam experts at QnA platform.
Questions related to CLAT
Showing 6928 out of 6928 Questions