How to prepare for AP LAWCET 2020
How to prepare for AP LAWCET 2020 - Sri KrishnaDevaraya University will conduct AP LAWCET 2020, tentatively in the first week of May, 2020. AP LAWCET will be conducted for both 3-year LLB programme and 5-year integrated law programme. The entrance exam is open for candidates from all over India and for students from almost all disciplines, thus,there will surely be a tough competition for all available seats. Getting success in AP LAWCET will require an effort of the will along with a foolproof preparation plan for AP LAWCET 2020. For law aspirants, a right guide to their preparation is as important as the entire AP LAWCET preparation itself as many aspirants find their way to LLB after coming from different streams like Engineering, medical, science etc. So, careers360 has come up with some important preparation tips that will be helpful in shaping your AP LAWCET 2020 preparation. Read below the complete article to know about AP LAWCET 2020 preparation tips, syllabus, exam pattern and subject-wise list of important books.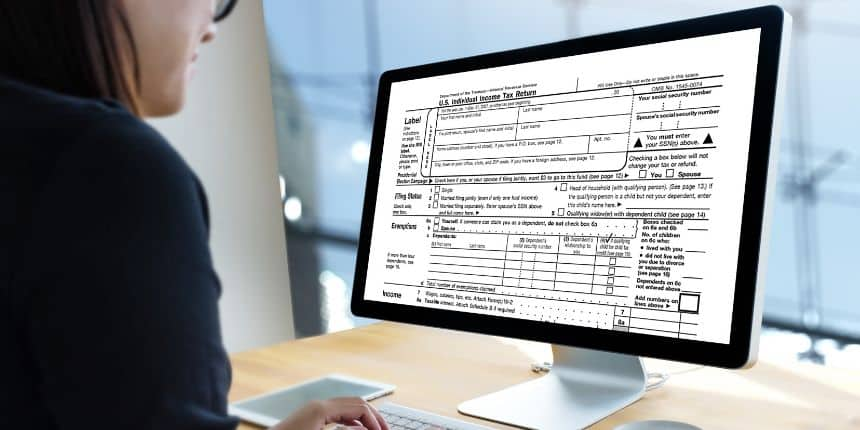 AP LAWCET is an annual state-level law entrance exam, conducted for admissions at the undergraduate level. Admissions through AP LAWCET 2020 will be offered in law colleges of Andhra Pradesh.
AP LAWCET 2020 - Exam pattern and Syllabus
Before we go in-depth of AP LAWCET preparation, let's take a pause and understand the syllabus and AP LAWCET exam pattern 2020. When it comes to the exam pattern, there will be multiple choice questions, containing 120 questions, each question carrying equal weightage of 1 mark. All these 120 questions will have to be attempted within 90 minutes; that means speed and accuracy of candidates will be tested in some sections like aptitude and mental ability. There will be no negative marking in AP LAWCET 2020 thus allowing the candidates to attempt maximum questions.
AP LAWCET 2020 Exam pattern
| | |
| --- | --- |
| Examination | AP LAWCET |
| Mode | Online |
| Duration | 90 minutes |
| Total number of questions | 120 |
| Marking scheme | 1 mark for each correct answer |
Now, coming to the syllabus, the broad syllabus of AP LAWCET can be divided into 3 parts; General knowledge & mental ability, Current affairs and Aptitude for the study of the law. Out of these 3 sections, the section containing legal aptitude holds as much weightage as the other two sections do combindly. So, it should be clear to the candidates that time management should be according to weightage of all three sections. For more clarity, we have provided section wise marks distribution.
AP LAWCET 2020 - Syllabus and marks distribution
| | |
| --- | --- |
| Section | Marks |
| General knowledge & mental ability | 30 |
| Current affairs | 30 |
| Aptitude for the study of the law | 60 |
Once you are aware of the AP LAWCET 2020 exam pattern and syllabus, planning preparation will become much easier. For 3-year LLB course, the entrance exam will be of graduation level while for 5-year LLB course, the standard of entrance exam will be slightly moderate, of intermediate level.
AP LAWCET 2020 preparation - Recommended books
After knowing the exam pattern and syllabus, the next step should be to find out the best recommended book for AP LAWCET 2020. Collecting right study material is very important. One may also join any good coaching institute to put the preparation in the right direction. However, it doesn't mean that one cannot clear AP LAWCET without coaching. Choose any way, self preparation is unavoidable in both cases. And, having right arms and ammunition always makes the job easier. Below is the subject wise book-list recommended by many toppers
Best books for AP LAWCET 2020
Subjects

Books and study material

General Knowledge

Lucent general knowledge

Manorama Year Book

NCERT of History, Polity and Geography

Mental ability

Modern approach to Verbal & Non-Verbal reasoning by S. Chand

Quantitative aptitude by R S Aggarwal

Current affairs

Daily Newspaper

Monthly current affairs book

Study IQ videos

Aptitude for the study of law

Legal Awareness and Legal Reasoning : For CLAT and Other Law Entrance Examinations
Subject wise preparation tips for AP LAWCET
General knowledge and mental ability
There will be 30 questions from this section, ie. it is most likely that 15 questions will come from general knowledge while 15 questions will be asked from mental ability.
To prepare general knowledge one may refer to a book like 'Lucent general knowledge' or any other online material that covers all aspects of general knowledge including history, political science, economics, geography and environment. There will also be some questions from general science of class 10th level including disease, light reflection, sound, vitamins etc. The general knowledge section will further require the regular revision of topics and facts. Candidates should also note that in general knowledge section, questions will be asked with a special focus on polity and legal history.
For eg. there may be questions like -
Question - Major part of Indian Constitution was adopted from -
Options -
(A) - German Constitutions (B) - England Constitution
(C) - Government of India Act, 1935 (D) - Indian Government Act 1919
The above mentioned question was asked in AP LAWCET entrance test 2019 for 3-year LLB courseSimilarly in the entrance exam of LLB-5 year, questions were of moderate level like the one given below.
Question - Which of the following is not a union territory
Options
(A) - Sikkim (B) - Lakshadweep
(C)- Delhi (D) -Andaman Nicobar
Mental ability will include questions from logical reasoning, age related questions, blood relation, puzzles etc. the best way to prepare mental ability is to practice a lot of questions from practice books, past year question papers and mock tests etc.
Current affairs
Current affairs is a dynamic section and requires regular newspaper reading. Apart from news paper, candidates should also read a good monthly current affairs book at the end of every month. Some good monthly current affairs books also contain practice papers in the end. So, after reading the book, one should also solve those mock papers on current affairs.
What newspapers to read ?
There are some really good news newspapers that are inclusive and full of important news and events. You can choose any one from the following.
The Hindu

The Indian Express

The Telegraph

Hindustan Times
Read any one newspaper daily and make notes on current affairs, events, new appointments, sports etc.
Aptitude for the study of the law
A total of 60 questions will be asked from this section only, so, it is obvious that for a good result, legal aptitude will be a big deciding factor. For 3-year LLB programme, the legal aptitude will be different from that of 5-year LLB course, so it is important to choose the right study material for legal aptitude. In AP LAWCET, the legal aptitude is designed more to test candidate's legal knowledge and his interest in political and legal events taking place in the country. The preparation for AP LAWCET legal aptitude should be on two fronts; Covering the static syllabus of legal aptitude and reading daily events in legal and political scenario.
While the static legal section can be covered by reading the legal aptitude books, and constitutional books, the dynamic section should be handled properly by reading legal, constitutional and political news from the daily news paper.
For eg. If there is a news related to the appointment of new Election Commissioner, the candidate is expected to know the name of the new election commissioner, and the constitutional provision and article under which the election commissioner and his appointment process, tenure etc are mentioned.
Important points to remember
Candidates should take preparation as an important process for getting admission to the top law colleges of Andhra Pradesh, and if the process is right, only then end result will favour you. Whatever time you have left now, you should plan a daily routine and dedicate yourself toward your goal. Some important preparation tips and pep talks are given below to wake you up for AP LAWCET journey.

Understand the difference between 3-year LLB and 5-year LLB
The exam pattern and syllabus for both 3-year LLB and 5-year LLB is more or less same. But, here, candidates should be careful while preparing for AP LAWCET. Candidates who opted for 3-year LLB will be tested on the basis of questions that will be framed from graduation level, on the other hand, entrance test for 5-year LLB will be of intermediate level. Candidates are advised to prepare themselves keeping their educational qualification in mind.
Short notes are best when revising the complete book is a bit hard on you.
During the last few days of your preparation, maximum time should be given to the revision of topics. And, short notes come into play when revising the whole book is a bit hectic especially when there is some time crunch. So, the candidates should make their own hand written notes during the course of their preparation. The hand written notes are easy to revise a
Attempt mock tests and previous year papers
Best thing about AP LAWCET is that the conducting body has given a portal for mock tests and PDF links to download the previous year papers. There will be an obvious difference between the entrance tests for 3-year LLB and 5-year LLB programme, and checking out the previous year AP LAWCET papers will definitely give clarity about the standard of both the exam
Further, the benefits of solving mock tests are huge making them an indispensable part of your preparation. Solving mock tests in tight atmosphere will give the experience of real exam thus making you accustomed to the atmosphere and tight time limits of AP LAWCET. Moreover, you can also know your weaknesses and work on them accordingly.
If you have prepared well throughout your journey, you should feel confident on the exam day. Feel free and relaxed, and have some belief in you on the day of the exam.
For now, Goodby and best of luck for your AP LAWCET 2020!!
Frequently Asked Question (FAQs) - How to prepare for AP LAWCET 2020
Question: How much time it will take to prepare AP LAWCET 2020?
Answer:
It totally depends upon the understanding of the individual. If the candidate is well equipped with basic knowledge of subject matter, 5 to 6 months are considered more than enough. Ideally, it is expected that candidates should start preparation for at least one year before the AP LAWCET exam.
Question: Is there any negative marking in AP LAWCET?
Answer:
No, as per the exam pattern, there will be no negative marking in AP LAWCET exam.
Question: Where can I get previous year papers of AP LAWCET?
Answer:
The authorities have provided AP LAWCET previous year papers on their official website. Candidates can download the previous years papers in PDF format.
Question: How should I score high in legal aptitude?
Answer:
Legal aptitude carries a heavy weight in AP LAWCET, Candidates should prepare this section carefully. Standard books for legal aptitude should be followed. One may also use the legal aptitude books of CLAT as syllabus' of both the exams are more or less similar for legal aptitude. Apart from referring to the standard books, reading newspaper is extremely beneficial for legal aptitude as the daily news covers a lot of topics related to legal knowledge.
Questions related to AP LAWCET
Showing 549 out of 549 Questions