AP LAWCET Cut off 2023 - Andhra Pradesh State Council of Higher Education (APSCHE) will announce the AP LAWCET 2023 cutoff during the counselling and seat allotment. The AP LAWCET cut off 2023 will be the last rank for which a law college offers admission. The cut offs will depend on various important factors including the number of seats, college preference given by the candidates, their category and merit rank/score in the exam. Candidates who appeared for AP LAWCET 2023 on May 20 should also check the previous year cut-offs for various colleges to know about their chances of getting admission to desired law schools. Go through the article below as it mentions the expected AP LAWCET cutoff 2023, previous year trends and various other relevant details useful for law aspirants.
Also Read | Top law colleges accepting AP LAWCET 2023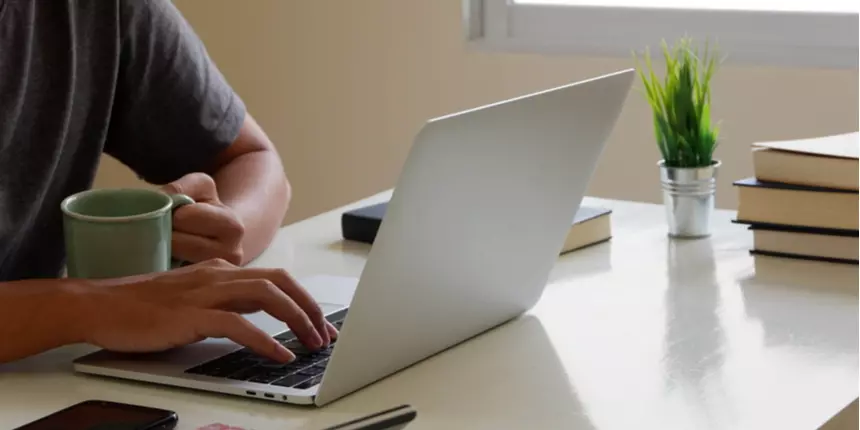 AP LAWCET Cut Off 2023 - Category Wise Previous Year Cut off Marks
AP LAWCET 2023 - LLB courses offered by law colleges
BALLB-5 Years

LLB-3 Years(Hons)

BALLB-5 Years(Hons.)

LLB-3 Years

BBA LLB-5Years

BCOM LLB-5Years
LLM programmes offered through AP PGLCET 2023
| | |
| --- | --- |
| LLM (Business Law) | LLM (International Law) |
| LLM (Constitutional Law and Admin Law) | LLM (IPR) |
| LLM (Constitutional and Legal Order) | LLM (Labour Law) |
| LLM (Commercial Law) | LLM (IP and Cyber Law) |
| LLM (Criminal Law) | LLM(Labour and Industrial Law) |
| LLM (Corporate and Security Laws) | LLM (Law of Crimes) |
| LLM (Constitutional Law) | LLM -Commercial Law (Business Law) |
| LLM (Family Law ) | LLM (Labour Captial and Law) |
| LLM (Human Right Law) | LLM (International Law and Organisation) |
Important factors affecting AP LAWCET 2023 cut-offs
Candidates should note that the AP LAWCET cut offs change every year. Here is the list of factors that will determine the AP LAWCET cut-offs this year.
Number of applicants and their merit rank

Number of seats offered in each law programme

College preferences given by the candidates

Category of the candidates

Reservations offered by the law colleges
AP LAWCET previous year cut offs
Last year, AP LAWCET was conducted for more than 7000 seats. The seat allotment list was released in two rounds, followed by spot-round admission. The previous year's cut-offs of some law colleges that participated in AP LAWCET are given below.
Previous year cut-offs for AP LAWCET
A C College of Law, Guntur: Course name - 3-year LLB
| | | |
| --- | --- | --- |
| Gender | Category | Last rank |
| M | OC/GEN | 1679.00 |
| M | OC/EWS_GEN_AU | 5005.00 |
| F | OC | 3047.00 |
| M | SC | 6657.00 |
| F | SC | 4325.00 |
| M | ST | 7287.00 |
| F | ST | 8017.00 |
| F | BC_A | 6655.00 |
| M | BC_A | 3550.00 |
| M | BC_B | 2104.00 |
| F | BC_B | 7702.00 |
| F | BC_C | 644.00 |
| M | BC_C | 1632.00 |
| M | BC_D | 3369.0 |
| F | BC_D | 4162.00 |
| M | BC_E | 2333.00 |
| F | BC_E | 5941.00 |
Anantha College of Law, Tirupati: Course name - 3-year LLB
| | | |
| --- | --- | --- |
| Gender | Category | Last rank |
| M | OC/GEN | 841.00 |
| F | OC | 5470.00 |
| M | SC | 2006.00 |
| F | SC | 3569.00 |
| M | ST | 3646.00 |
| F | BC_A | 5605.00 |
| M | BC_A | 2879.00 |
| M | BC_B | 1060.00 |
| F | BC_B | 653.00 |
| M | BC_C | 7563.00 |
| M | BC_D | 1109.00 |
| F | BC_D | 5127.00 |
| M | BC_E | 4509.00 |
Dr. B R Ambedkar Global Law Institute, Tirupati: Law Programme - 3-year LLB
| | | |
| --- | --- | --- |
| Gender | Category | Last rank |
| M | OC | 3856.00 |
| F | OC | 5669.00 |
| M | SC | 5512.00 |
| F | SC | 4557.00 |
| F | BC_A | 7691.00 |
| M | BC_A | 2530.00 |
| M | BC_B | 2859.00 |
Dr. B R Ambedkar Global Law Institute, Tirupati: Law Programme - 5-year LLB
| | | |
| --- | --- | --- |
| Gender | Category | Last rank |
| M | OC | 1722.00 |
| F | OC | 1872.00 |
| M | SC | 2180.00 |
| F | SC | 2175.00 |
| F | BC_A | 1780.00 |
| M | BC_A | 2036.00 |
| M | BC_B | 672.0 |
| M | BC_D | 1367.00 |
Dr. B R Ambedkar Global Law Institute, AU, Visakhapatnam: Course name - 3-year LLB
| | | |
| --- | --- | --- |
| Gender | Category | Last rank |
| M | OC/GEN | 270.00 |
| M | OC/EWS_GEN_AU | 381.00 |
| F | OC | 269.00 |
| M | SC | 545.00 |
| F | SC | 1231.00 |
| M | ST | 2391.0 |
| F | BC_A | 407.00 |
| M | BC_A | 323.00 |
| M | BC_B | 370.00 |
| F | BC_B | 416.00 |
| M | BC_D | 159.00 |
| F | BC_D | 988.00 |
| M | BC_E | 639.00 |
D N Raju Law College, Bhimavaram: Law course - BBA LLB
| | | |
| --- | --- | --- |
| Gender | Category | Last rank |
| M | OC/GEN | 233.00 |
| M | OC/EWS_GEN_AU | 381.00 |
| F | OC | 269.00 |
| M | SC | 545.00 |
| F | SC | 1231.00 |
| M | ST | 2391.00 |
| F | BC_A | 407.00 |
| M | BC_A | 323.00 |
| M | BC_B | 370.00 |
| F | BC_B | 416.00 |
| M | BC_D | 159.00 |
| F | BC_D | 988.00 |
| M | BC_E | 639.00 |
Sri Vijayanagar Law College, Anantapuramu: Law programme - Three year LLB (Hons.)
| | | |
| --- | --- | --- |
| Gender | Category | Last rank |
| M | OC/GEN | 5934.00 |
| F | OC | 6508.00 |
| M | SC | 7965.00 |
| F | SC | 8037.00 |
| M | ST | 6310.00 |
| F | ST | 6981.00 |
| M | BC_A | 7449.00 |
| F | BC_A | 6981.00 |
| M | BC_B | 7401.00 |
| F | BC_B | 7658.00 |
| M | BC_C | 3439.00 |
| M | BC_D | 7401.00 |
| M | BC_E | 6992.00 |
Sri Venkateswara Law College, Tirupati: Law programme - Three year LLB
| | | |
| --- | --- | --- |
| Gender | Category | Last rank |
| M | OC/GEN | 6981.00 |
| F | OC | 7183.00 |
| M | SC | 7940.00 |
| M | ST | 7021.00 |
| M | BC_A | 3776.00 |
| F | BC_A | 7612.00 |
| M | BC_B | 6933.00 |
| M | BC_D | 2787.00 |
| F | BC_E | 6709.00 |