PU BA LLB Sample Papers 2020
PU BA LLB Sample Paper 2020 - Candidate planning to appear in the offline (OMR-based) exam can give teeth to their preparation by solving sample papers of PU BA LLB 2020. Punjab University may release PU BA LLB sample papers on its official website that the candidate can download here. These papers will contain similar types of questions to those asked in the entrance exam, so the candidate can learn about types of questions asked, distribution of questions, and marking scheme. The PU BA LLB applicant may start solving sample papers from the outset, as it will help in comprehensively preparing for a topic. Along with sample papers, previous years' PU BA LLB questions papers are also useful preparation material. Learn here everything you need to know about PU BA LLB sample papers.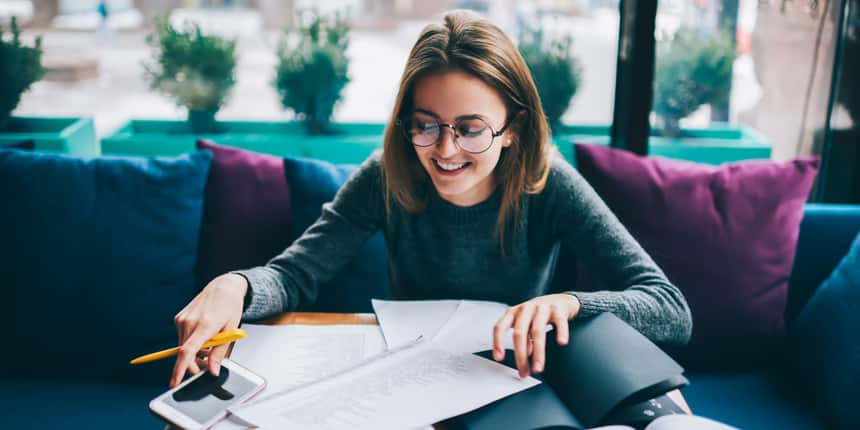 The online application form of PU BA LLB 2020 is set to commence on April 1; the last date to submit completed applications is May 1. PU BA LLB 2020 entrance exam will be conducted on May 24.
PU BA LLB sample papers - where to get them?
Punjab University may release sample papers of PU BA LLB 2020 on its official website. In that case, the link to download the sample papers will be updated on this page.

The candidate needs to click on the link to access the sample papers.

Many exams like CLAT and MH CET law provide sample papers. The candidate may solve these papers as well for relevant sections.
What are the benefits of solving PU BA LLB sample papers?
Sample papers have similar types of questions to those that will be asked in PU BA LLB 2020 exam

So, the candidate will have a clear idea as to what types of questions are asked, weightage carried by various topics,

Sample papers can be solved simultaneously while preparing for a topic or chapter. The earlier one starts solving PU BA LLB sample papers, the better.

Solving sample papers as the candidate goes along with his or her preparation will help the candidate gauze one's progress and help hone one's ability to use learned concepts to solve problems.

Time management and accuracy can be improved by solving sample papers.
Previous years' question papers of PU BA LLB:
Along with sample papers, the candidate is also urged to solve previous years PU BA LLB question papers.

These question papers will give insights into what types of questions were asked over the years, how question type has evolved over the years, apart from helping understand emerging trends.

The candidate may use these question papers to prepare for all sections, and not just a few sections here and there.

Sometimes questions are repeated, and if that happens the candidate may benefit by solving PU BA LLB question papers.

When solving questions papers, the candidate may follow a timer to improve on their speed.

Accuracy is another aspect the candidate should pay attention to.
PU BA LLB syllabus 2020
It is recommended that the candidate follows the official PU BA LLB 2020 syllabus when solving the sample papers. It is because solving a problem that is given in the sample paper, but which may out of the syllabus won't serve the desired objective. The syllabus will give the candidate a clear cut idea as to which topics will be covered in the exam. Also, remember that sometimes sample papers may be based on previous years' syllabus and may not reflect any changes that may be made to the syllabus for the current session.