NLU Cutoff 2020 - Authorities will release category-wise NLU 2020 cutoff for each of the participating NLUs. The cutoff of NLU 2020 will be released for all three rounds of counselling. The NLU cutoff 2020 is usually the last rank (or marks) one must score for admission into a UG/PG course. The NLU 2020 cutoff might vary from one NLU to another, depending on various factors like number of sanctioned seats, applications received for admission, performance of applicants in the entrance exam, etc. The participating institutes will publish NLU cutoff 2020 for both undergraduate and postgraduate programs. Also, considering the NLU 2020 cutoff, is determined using CLAT scores, only candidates need to qualify in the exam and thus have a chance of scoring above the cutoff and get admission to their favourite NLU. Go through the rest of the article to learn the full details of cutoff of NLU 2020.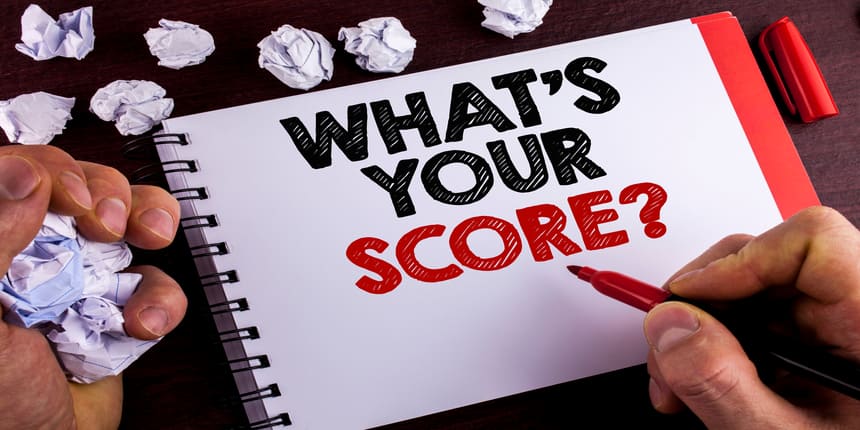 LATEST - CLAT 2020 to be held on August 22 in online mode, exam day guidelines issued. CLAT exam pattern changed again
Important - CLAT application form 2020 extended till July 10 - Apply now!
There are 22 National Law Universities which are participating institutes of CLAT 2020. Admission to UG/PG course at these institutes is done on the basis of CLAT score. Various programs offered by the NLUs include BA LLB, LLM, etc. The NLUs have a combined intake of around 2538 graduate and 742 postgraduate seats. The application form of CLAT 2020 is open till July 10. Meanwhile, CLAT 2020 entrance exam will be conducted in online mode on August 22.
Following are some factors upon which NLU cutoff 2020 depends:
Number of applicants appeared for an entrance examination

Seats being offered by NLUs

Previous year's cutoff data

Difficulty level of CLAT examination

Performance of applicants in the exam
Previous years' NLU cutoff
Considering the NLU cutoff 2020 will be available only at the time of/after counselling, candidates can in the meantime go through previous years' cutoff to estimate how much they need to score to have a fair chance at admission.
NLU Cutoff 2019
How is the NLU cutoff 2020 determined?
NLU cutoff 2020 is being calculated by the examination committee. Factor like choice of NLUs and UG/PG programmes could also affect NLU 2020 cutoff.
Given below is an explanation of scenario of how selection of NLUs and UG/PG courses play an important role in affecting the NLU cutoff 2020.
For instance, NLU NALSAR is likely to get more number of applications than a lesser NLU; also mostly higher ranked candidates will apply. This will automatically push up the admission cutoff of NALSAR. Alternately however, if some other NLU receives more number of applications (especially from higher ranked candidates) than NALSAR, that institute may end up having a higher cutoff than NALSAR.
Frequently Asked Question (FAQs) - NLU Cutoff 2020
Question: What if the candidates fails to achieve the marks as per the NLU cutoff 2020 set by an institution.
Answer:
In case, applicants fail to secure the desired rank / marks as per the cutoff set by institution. Then they will not be able to take admission into their UG/PG programme.
Question: When does the NLU 2020 cutoff gets released ?
Answer:
Cutoff is expected to be released in August, considering CLAT 2020 is slated for June 21.
Question: How an applicant can check the NLU cutoff for 2020 to see whether he/she has got the desired seat or not ?
Answer:
Applicants can check the cutoff by the online mode.
Question: When will CLAT 2020 exam be conducted?
Answer:
The pen-and-paper based exam will be conducted on June 21.
Question: What is the seat intake for the UG and PG courses offered by the NLUs?
Answer:
The NLU seat intake for the UG program is 2538 seats, and for the PG program intake capacity is 742 seats.
Questions related to CLAT
Showing 6934 out of 6934 Questions