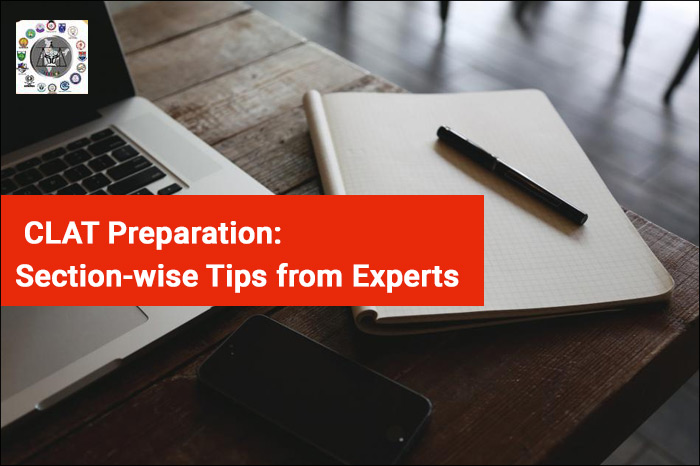 CLAT Preparation Tips 2018 Section-wise from Experts - CLAT 2018 is to be held online on May 13. Over 50,000 law aspirants are expected to appear for the national-level law entrance exam this year. With this huge number expected to make the Common Law Admission Test competition even more intense. Cracking CLAT will require a strategic preparation for each section of the law entrance exam. CLAT 2018 section-wise preparation strategy will help law aspirants to increase their chances of grabbing a seat from among the 2300 those on offer at the 19 National Law Universities (NLUs) for five-year integrated law programmes. Careers360 brings you the latest preparation guide from our series of CLAT preparation tips, to help CLAT aspirants like you access expert insights on how best to prepare for different sections of the online exam. In this article, the experts of the law entrance exam share their inputs on CLAT preparation tips 2018, recommend different books and preparation materials for the Common Law Admission Test and suggest the best strategies to adopt in order to crack CLAT.
Related Post
CLAT 2019
CLAT Application Form 2019
CLAT Admit Card 2019
CLAT Sample Paper
Download Free Sample Paper for CLAT
Download Now
Read below to know what the CLAT experts advise you on section-wise preparation tips for CLAT 2018.
How to prepare for online CLAT 2018?

As CLAT 2018 is all set to be held in online mode, experts advice aspirants to prepare for the exam before-hand so that they don't panic on the exam day. Rajneesh Singh, CLAT mentor and Do-Zen Director says, "We are so much accustomed to a paper based mode that it is really difficult to imagine a computer test. The solution is practice as many online mock tests as possible. The solution is to get tortured many times till you feel the comfort."
See video on "CLAT 2018 Preparation Tips"
Harsh Gagrani, Director, LegalEdge Tutorials advises CLAT aspirants to prepare strategically and get accustomed to the online pattern by spending more time with computers. He says, "Adjust your strategy, starting right now! Read the online materials. Read newspaper articles, magazine articles etc. You can also subscribe to online mock tests and solve as many tests as possible. This will boost your preparation and help you efficiently for the online exam without using a pencil."


How can I strategize my section-wise preparation?

Experts advise the aspirants to strategize their preparations. They say that candidates need to plan their CLAT 2018 preparation tips based on various sections of the national-level law exam. Aakanksha Nath, a law exam expert says, "Section-wise preparation is necessary. One needs to work thoroughly on the subjects in which s/he is weak in apart from taking the online mock tests. Mock tests will help law aspirants to assess their preparation level."
Some experts also suggest adopting a daily study routine. Rajendra Khadav, Director of CrackCLAT Tutorials says, "I would suggest CLAT aspirants go for a routine study of 8-9 hours daily. However, the study hours may differ for different candidates." The CrackCLAT Tutorials Director also suggests that aspirants of CLAT should work according to a study time-table and take gaps in between the study hours. He says, "Relaxing in between the study hours is essential as it helps your brain to memorize and revise the last round of study."
Prof. Hema Raman, Director, Sri Ram Law Academy says, "It's smart to prepare for CLAT in a systematic manner. CLAT aspirants need to have a clear concept of all the sections, know the question pattern and focus on necessary components of the law entrance exam." She further advises, "Aspirants appearing for the first time will have only one month's time after their boards so they need to strategise their preparation at the earliest."
Prof. Raman also advises on how to make CLAT 2018 section-wise preparation. She opines, "For English, one should focus on grammar and vocabulary. For Maths, all elementary chapters such as Time and Distance, Time & Work, Profit & Loss etc., are important. For GK, both current affairs as well as static GK deserve attention. For Logical Reasoning, one should focus on critical reasoning and for Legal Aptitude; the focus should be on legal reasoning problems."
Important books for CLAT section-wise preparation

Law exam experts also advocate for choosing the right study materials and books to crack CLAT 2018. Aakanksha Nath says, "One has to be very careful in choosing one's reading material.It's not the number of books you have attempted but the quality of material that you are attempting from. Don't panic when your peers tell you about a new book launched in the market."
Below are some of the recommended books for CLAT section-wise preparation -

Word Power Made Easy by Norman Lewis

English is Easy by ChetnanandSingh

Butterworths Lexis Nexis

Analytical Reasoning by M. K.Pandey

Verbal Reasoning by R.S. Aggarwal

Objective Arithmetic by R.S. Aggarwal

Analytical and Logical Reasoning by R.S. Aggarwal

GK Today

Manorama Year Book

India Year Book

Universal's LLB Entrance Guide
Questions related to CLAT