How to prepare for CLAT 2020 in 1 month
How to prepare for CLAT 2020 in 1 month - There are many candidates who jump into the CLAT bandwagon only with a month or so left for the exam. But given the paucity of time for exam preparation in such short notice, it is only natural for these candidates to look for every trick in the book and thus figure out how to prepare for CLAT 2020 in 1 month. One question that candidates often have when preparing for CLAT 2020 in one month is "can it be done"? The answer to this question is the path is going to be bumpy, but if the CLAT aspirant puts a wholehearted effort and also follows the tricks listed here, one can qualify CLAT and also get a good rank.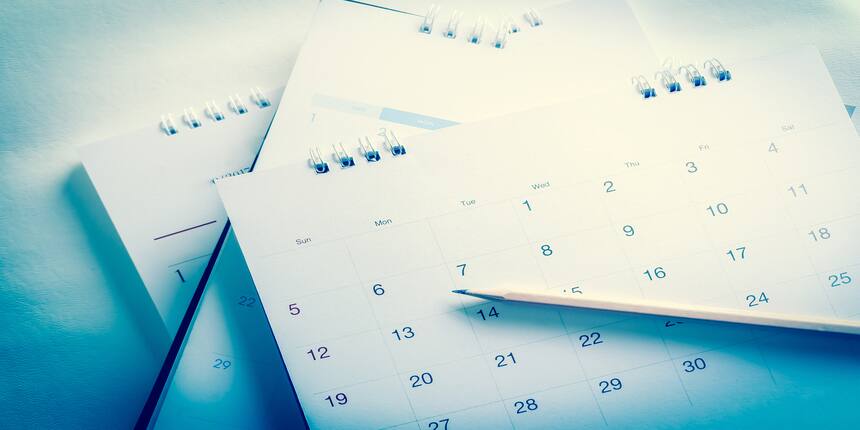 But before the candidate gets his or her hands dirty with CLAT 2020 preparation in one month, it makes sense to get acquainted with CLAT 2020 entrance exam. For example, the candidate needs to know what the exam is all about, mode of exam, types of questions asked, etc.
CLAT 2020 - A Snapshot
Exam conducting body

National University Of Study And Research In Law (NUSRL), Ranchi

Mode

Offline

Exam duration

2 hours

Language options

English

Number of Questions in examination

UG course: 200 multiple choice questions (MCQs)

PG course: 102 questions, including 100 MCQs and 2 essay-type questions

Marking scheme

Objective-type questions each carry 1 mark. In case of an incorrect attempt, 0.25 marks will be deducted.




Meanwhile, each of the two essay-type questions will be of 25 marks.

Subjects

UG Program:




English Comprehension

Mathematics

Legal Reasoning

General knowledge and current affairs

Logical Reasoning
How to prepare for CLAT 2020 in 1 month - Tips
Do a quick SWOT analysis
When you start a new topic, spend some time going through previous years question papers to check where you stand. Figure out your strengths, weaknesses, and opportunities and also threats, if any. This will help you strategize for the exam better. It is no doubt the syllabus of CLAT is vast, and varied, and is impossible to complete in a months time. However, you can still prepare for CLAT 2020 in one month, and get good results by being smart, a point which is explained in our next subheading.
Be realistic
If two months is all you have, unless you are superhuman, there is no way you are going to complete the entire syllabus. So, what should one do in such a situation? The answer is to this situation is to leave out some topics which carry low weightage. Also, if the candidate feels like some topics are taking more time than one can afford, it is better to move past them. Remember, if you try to do too much in too little time, you may burn the whole thing down. Reversely, if you are realistic about your situation and work it to your advantage, good things might happen.
Focus on speed
A simple qualification in CLAT 2020 will not guarantee a seat in a top NLU. In fact, you need to score at least 125 marks to get a NLU through CLAT. One key element to doing well in CLAT is to manage the two hours efficiently. This means the candidate needs to allocate sufficient time to each problem,as per their difficulty level, and complete the paper in time. This can be achieved by solving sample papers and taking CLAT mock tests.
Stay in the present and be steady!
Spend the first fifteen to do extensive preparation. After completing a topic, make it a point to solve questions given at the end of the chapter. Some experts advise that one shouldn't attempt mock tests during this time. The logic behind this is you will not be able to solve a major portion of the test paper between Day 1-15 as you haven't yet touched those portions. The result of the mock tests may be detrimental for you, as it will lead to a negative outlook towards the examination. At any point during the preparation, do not give up. Always remind yourself that it can be done and you will do it!
Take mock tests
When the goal is to prepare for CLAT in 30 days, every day counts and thus has to be maximized. The candidate can start taking mock tests from Day 16 onward; one great feature about CLAT mock tests is they offer an exam-like environment which will help the candidate prepare for the big day. The candidate must try to solve all the questions in the mock test in the stipulated time; doing this exercise again and again will help one improve speed and accuracy.
Subject wise CLAT 2020 preparation strategy
A subject-wise study plan will streamline exam preparation by taking into account the challenges posed by each of these subjects. This strategy will help one prepare for CLAT in 1 month.
General knowledge and current affairs
No specific syllabus has been fixed for this section. Also, while the internet contains news articles and general knowledge pieces from all sectors and places, the question is where does one start and read available contents to what extent. To prepare for CLAT in 1 month, one then needs to have a discerning eye, while also consulting previous years' papers for guidance. Read only such articles which are pertinent to CLAT examination. As for current affairs section, one may take notes of important events. Allot one hours time for every month. This way, one can cover enough distance in limited time.
For the unchanging general knowledge section, one may read indian history and geography.
Mathematics
Questions in this section will mainly include questions from elementary mathematics. To answer these questions, one needs to have a strong mathematics base and know the key concepts well. This section of CLAT comprises of questions of Class X level. Frequently covered topics in this section are - percentage, time speed and distance, number system, probability, profit and loss, averages, fractions, time and work, ratio and proportion, simple and compound interest. Make a chart of important formulae and revise the same daily. Make it a point to study Mathematics for 30 minutes everyday, and solve question banks.
English
The syllabus for english is as vast as general knowledge. To cover the syllabus in given time will therefore need some doing. To bulk up on general knowledge and current affairs, one may read newspapers, novels, magazines, apart from general knowledge books.
Legal Reasoning
The faculty of being able to reason is a big tool in becoming a distinguished lawyer. And to do well in this section, one needs to have a sound understanding of the fundamentals of Indian legal framework. It is recommended that the candidate reads up on the fundamentals of Indian legal framework to prepare for this section.
Logical Reasoning
To truly master this section, one needs to practice extensively. Figure out the logic and devise a strategy for solving similar questions. Spend an hour daily on this section.
If you follow the above strategy for preparation, you would spend up 8-9 hours every day preparing for the exam.
Please remember that success cannot be achieved through shortcut. Further, just reading the above article isn't enough, as the candidate needs to put in the hard yards. One also needs to keep the belief up and motivated during the whole course of exam preparation.
Questions related to CLAT
Showing 6929 out of 6929 Questions