How to prepare for CLAT 2021 in one month
How to prepare for CLAT 2021 in one month - Last one month leading to CLAT exam will see many candidates intensifying their preparation in some or other ways. Those who have prepared for CLAT throughout the year will only need a finishing touch to their hard work. However, there will be many candidates who will jump into the CLAT 2021 race only in the last month. Given the vastness of CLAT syllabus, such candidates cannot go into dealing with each and every issues related to their preparation. To prepare for CLAT in one month, one will have to be selective in each department of preparation. The paucity of time in preparation may invite confusion and chaos which is not desirable at this stage. So, Careers360 attempts to guide you at this crucial time with tips and tricks useful to prepare for CLAT 2021in one month. Read the complete article to know the essentials of the one month preparation of CLAT.
Latest Updates for CLAT
23 Feb 2021:

CLAT syllabus revised; essay section dropped from PG-CLAT 2021; Read details - Click here

23 Feb 2021:

CLAT application form released, apply now!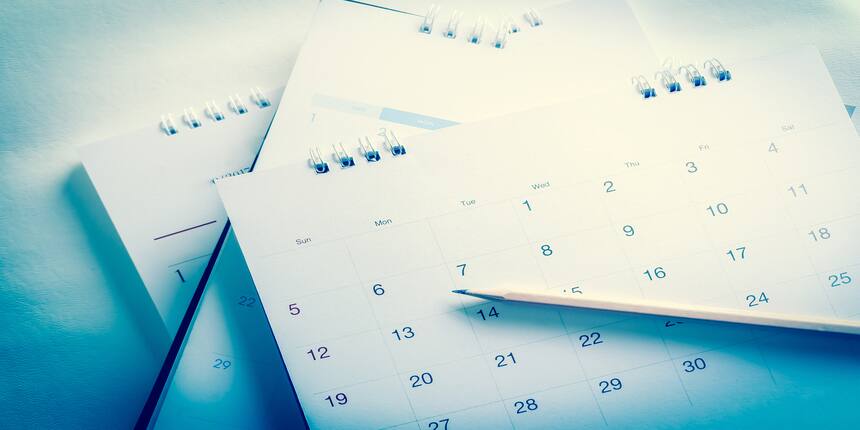 How to prepare for CLAT in one month? - Preparation Tips
Ideally, there is no one month crack which can be applied in CLAT. But, since it is a test of critical reading and analytical skills and there is less focus on prior knowledge, one can clear the exam with one month preparation. The only condition is that the candidate should be good in reading and critical thinking. To prepare for CLAT 2021 in one month, you will need to develop an understanding with the exam and put your hard work in the right direction. The following preparation tips will help you guide for CLAT examination.
Quickly go through CLAT exam pattern and syllabus
In order to develop a first hand understanding of the CLAT exam, it is important to quickly read the exam pattern and syllabus. It will help you in knowing the test structure, type of questions asked in the examination, marking scheme and much more. To add on, after reading the CLAT syllabus, you will get to know which topic is important and which is not.
Check previous year CLAT question paper
In order to check where you stand, go through the previous year question papers of CLAT. Questions papers older than last year (2020) will not be of much benefit to you due to the change in the pattern. Try to solve the paper and analyse your performance. Going through the CLAT question paper will help you in identifying your weaknesses, strengths and nature of the test. This two-three hour job, in turn will help you in making informed decisions regarding CLAT preparation in one month.
Start reading newspapers
Reading newspapers is always a good habit. But, in the CLAT exam, it becomes one of the most important parts of preparation. Most of the questions are asked only from the editorials, articles, opinions or legal news/judgments given in the newspapers. To make the CLAT preparation most effective, one must read a good English newspaper everyday.
Be realistic - Focus on CLAT important topics
The reading and analytical skills are developed after years of education in schools and colleges. So, nothing special you can do in the last one or two months. Be realistic in making the preparation plan. You cannot cover the entire syllabus in just one-two months. Better, focus on important topics of CLAT 2021 and read the study material related to those topics. If you try to do something unimaginable to cover the CLAT syllabus in one month, the chances of getting a breakdown are more than getting success. So, you will need to be smart. Ensure that whatever you read, it gives the benefit.
Speed up CLAT preparation
When you have only one month to prepare for CLAT 2021, there is no other option than speeding up the preparation from day one. Try to read as much as possible. You may need to read for 10 hours or more a day in order to put yourself in a competitive position. Do not spend too much time on a topic. Also, try to give more time to important sections such as legal aptitude, GK and current affairs. English can be dealt along with the other sections.
Solve CLAT mock tests and sample papers
To prepare for CLAT in one month, the mock tests are the best study material. The CLAT 2021 mock tests and sample papers will reorient your preparation from reading based to practise based. The CLAT expert, Rajendra Khadav, Crack CLAT Tutorials Director, says "During the last week of CLAT preparation, one should start taking at least three mock tests on a daily basis." Further, he adds, "These tests would help candidates improve their thinking and reacting capability in the stipulated time."
Also, with new exam patterns coming into the force, CLAT preparation with mock tests has become more crucial than ever. The CLAT sample papers in addition to the mock tests are very beneficial in developing the skills required for clearing the CLAT exam in a short time.
CLAT 2021 Subject Wise Preparation Tips in one month
This section requires you to demonstrate the critical thinking and analytical skills. Prior knowledge may benefit you, but is not mandatory. In the last month, you should try to read the basics of legal aptitude and apply the knowledge in solving the questions given in mock tests. Identify the types of questions asked in the mock tests and prepare accordingly. In legal aptitude, questions are generally asked from topics like Indian Constitution, law, Judiciary, and other related subjects.
General knowledge, Current affairs and English
Even though the English language section is different from General knowledge and current affairs, one should understand the overlapping nature of these subjects. Questions in all three sections are asked from current events of national or international importance. The only thing that differentiates these sections from each other is type of questions. The English section will have questions to test the grammar, vocabulary and reading skills. Whereas, the GK and current affairs will have questions to test the awareness of topics. One may use the same study material to prepare for CLAT English and GK and current affairs such as a newspaper, magazines etc. Reading the newspaper will help you improve knowledge of GK and current affairs while also helping in improving the English.
CLAT mathematics and logical reasoning
These sections require practice. If you are preparing for CLAT in one month, we would suggest you to deal with CLAT maths and logical reasoning by solving mock tests. You can also solve subject specific mock tests for CLAT preparation. There will be questions from topics such as percentage, time speed and distance, number system, probability, profit and loss, averages, fractions, time and work, ratio and proportion, simple and compound interest.
In the logical reasoning section, questions related to puzzles, diagrams, arguments, statements, age etc can be asked. One can ace CLAT maths and logical reasoning only by practice.
Frequently Asked Question (FAQs) - How to prepare for CLAT 2021 in one month
Question: What should I read in the last month of CLAT preparation?
Answer:
In the last month, you will need to revise the short notes, attempt as many mock tests as possible.
Question: Is daily newspaper reading necessary to clear the CLAT exam?
Answer:
Yes, since most of the questions in CLAT UG will now be asked from articles, editorials given in newspapers and are designed to test the reading and critical thinking skills, reading the newspaper is very important to clear the exam.
Question: How many mock tests should I solve in the last month leading up to the CLAT exam?
Answer:
As much as possible. You should solve at least one mock test every day. In the last few days, try to solve two-three mock tests every day.
Question: How many hours should I spend on CLAT preparation in the last month?
Answer:
It depends on the individual's capability of handling the subjects. But on average, you may study around 8-10 hours in the last few days.
Questions related to CLAT
Showing 7331 out of 7331 Questions