LSAT India, the only evidence-based law admission exam tests science of educational measurement, says LSAC President, Kellye Testy

LSAT India, a standardised test designed by Law School Admission Council (LSAC) of USA and administered by Pearson VUE in India has gathered around 7000 applications this year, which has almost doubled in the last four years and hundred-folds in the decade. The LSAT India scores are today accepted by over 85 Indian law schools for offering admissions in the five-year integrated undergraduate law programmes. Careers360 in conversation with Dean Kellye Testy talks about LSAT India, the foreseeable changes in the law exam and the Indian Law Education on global standards.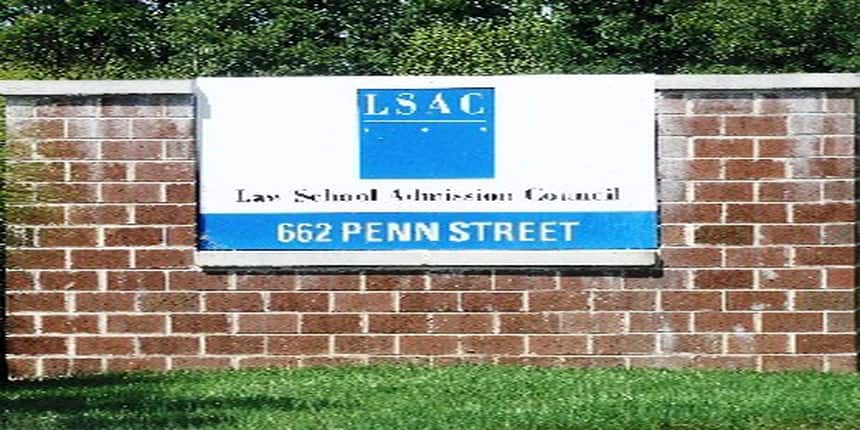 The former Toni Rembe Dean and Professor of Law at University of Washington also shares the challenges faced by her on joining LSAC and how did she overcome them.
The LSAC President speaking to Careers360 about law education agrees that the entire process of educating lawyers must be aligned so that those who are admitted to law school have the best chance to graduate, become licensed, and obtain the employment they desire.
Read the Careers360 interview of Dean Kellye Testy who also speaks on reasons for the structural differences between LSAT and its Indian counterpart.
Excerpts of Interview
Careers360: You succeeded Late Daniel O. Bernstine. What changes did you bring in these two years as LSAC President? What challenges did you go through while bringing out these changes?
Kellye Testy: I joined LSAC as President in July 2017, almost a year ago, and this has been a very interesting and challenging year. It has been a challenging time as well for legal educators and practitioners throughout the world. There is a serious 'justice gap', with vast unmet legal need but fewer law school applicants. The rule of law itself is being challenged in many parts of the world. Technology is changing the legal profession, and law schools also must adjust their programs in order to meet changing needs, while attempting to keep costs down. A big part of my role as President and CEO of LSAC is to nurture the legal education ecosystem. I am committed to doing everything possible to narrow the justice gap, and I have been working to encourage collaborations among the many institutions and organizations involved in this ecosystem so that we can succeed by working together.
This ecosystem is a global one, and LSAC is expanding its role in supporting legal education globally as well.
LSAC is working on all fronts to build the pipeline of law school candidates that will provide all types of legal services in the future. This will require innovation and inspiration for law schools, future applicants, and LSAC. LSAC itself is realigning to function well in supporting this new climate of innovation and to provide new services for law schools and candidates. We are at the very beginning of a very exciting and challenging era in legal education, and I am honoured to have been chosen to lead LSAC at this time.
Careers360: How many candidates from India opt for LSAT every year? What are the anticipated changes in LSAT in terms of syllabus, duration and test pattern?
Kellye Testy: In the LSAT administered for admissions to law schools in North America and Australia, we receive fewer than 200 test takers from India each year. Of course, this number does not include Indian nationals who may register and take the test in the US or in another country.
There will be no changes to the design, duration, or pattern of the LSAT in the short term, but we are always looking for ways to improve the test. The process of monitoring the performance of the test and researching new ways to assess applicants is a continuous one, since we are eager to make sure the test maintains the excellent quality it is known for throughout the world.
Careers360: How do you see LSAT India doing while compared to other Indian Law Entrances like CLAT?
Kellye Testy: LSAC has many decades of experience in designing and constructing standardized admission tests, administering tests, and scoring tests. Pearson VUE is also a very experienced testing organisation and they have a great record of nearly flawless LSAT—India test administrations for the past ten years. Both organizations work hard to ensure that everyone who takes the LSAT—India is given an error-free test that and a problem-free test day experience. My team and I feel very strongly that we owe the test takers an excellent and fair test because of the importance the scores have to their future careers. Our test is the only one available for law admissions in India that is evidence-based. In fact, the LSAT—India is built to the highest international standards of testing by LSAC experts in the field of test development and psychometrics, that is, the science of educational measurement.
Careers360: What structural changes can be done in LSAT India? 
Kellye Testy: The LSAT—India performs very well, but we are committed to looking at ways to improve it, just as we are with the LSAT. Before we make any structural change to what we test or how we test it, we need to make sure we have solid research behind the change so that we know the change is an improvement.
One example of that research is examining data on how well the LSAT—India test scores correlate with subsequent performance in law school. We are also researching the experience of test takers by conducting surveys as well as interviews to learn how we can serve them better.
We have not decided yet whether to make structural changes, but we do expect the test to evolve as we learn the results this research.
Careers360: Why doesn't LSAT India test the candidates' writing aptitude like LSAT does?
Kellye Testy: That's an interesting question! Surprisingly, the LSAT does not actually test writing aptitude directly. The LSAT includes a writing prompt, which comes at the end of the testing session. LSAT test takers write an essay in response to the prompt. We do not score the essay. Instead, we share copies of the essay with the law school to which the student applies. That way, the schools can get a sample of the applicant's writing that is administered under standard conditions, with proctors to ensure the integrity of the essay. So far, there has not been a significant push by Indian law schools for a similar arrangement. That may change in the future. We know that writing is vitally important in law school, both in India and throughout the world.
Careers360: What are your views about Indian Legal Education at par Global Standards? 
Kellye Testy: Indian law schools have seen remarkable growth and development in recent decades in response to India's emergence as a major contributor to the global economy. It is exciting to see leaders in Indian legal education look to global standards as they think about the future of law school training.
Careers360: What are your future plans for LSAT India?
Kellye Testy: We are thrilled to be exploring expansion of our footprint in India. We are working hard to partner more closely with law schools in India and learning how we can use our wealth of experience and expertise to serve the interests of legal education in India. We plan to make even greater commitments in the near future. Stay tuned!
Careers360: What are your messages for LSAT India aspirants and Indian law schools?
Kellye Testy: LSAC endeavours to work in partnership with Indian law schools to ensure that law students are prepared to provide all kinds of legal services, from the everyday legal needs of families and small businesses, to courts and government agencies, to international corporations and law firms. As the centre of civilizations for millennia and the largest democracy in the world today, India's leadership in modelling the rule of law is critical. LSAC strives to work with leaders in law and legal education to support India's continued development as a major contributor to the global economy and a strong democratic society.
Worth Reading – Five reasons for taking LSAT India
Questions related to LSAT India
Showing 134 out of 134 Questions
Law School Admission Test for India (LSAT India)