Why is NLU Delhi not part of CLAT - Objectives, CLAT vs AILET
Why is NLU Delhi not part of CLAT - There are 23 National Law Universities (NLUs) currently leading the legal education in India. Some of the prominent names are National Law University Delhi (NLU Delhi), NLSIU Bangalore, NALSAR Hyderabad and GNLU Gandhinagar. Out of 23 NLUs, 22 are on one side as they conduct a Common Law Admission Test and the NLU Delhi is on another side which conducts its own All India Law Entrance Test (AILET). So what makes NLU Delhi different from other NLUs? And why NLU Delhi is not a member of CLAT Consortium despite being an NLU? Let's understand how NLU Delhi is different from other NLUs and how AILET is different from CLAT.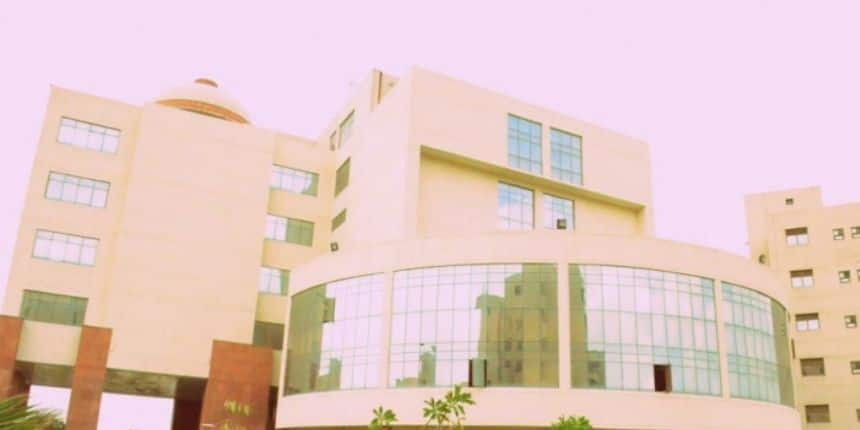 National Law University Delhi - Objectives of establishment
The university was established in 2008 under the NLU Delhi Act passed by the Legislative Assembly of National Capital Territory of Delhi. The primary objective of the university is to evolve and impart comprehensive and interdisciplinary legal education that is socially relevant. The university strives to promote legal awareness in the community and to achieve political, social and economic justice.
Why is NLU Delhi not part of CLAT
The answer to why NLU Delhi is not part of CLAT is simple. NLUD conducts its own AILET for admissions to BA LLB, LLM and PhD programmes.
You must be wondering that NLU Delhi is also a National Law University then why doesn't it accept CLAT scores. The question becomes more pronounced when all other NLUs and many other law schools of India are respectfully accepting CLAT for admissions.
Back in 2012, Dr Ranbir Singh, founder of NLU Delhi, who himself was very instrumental in bringing CLAT, told "Bar and Bench" that;
"One of the reasons was that [NLU Delhi] would be the 13th law school [in CLAT]. So when students filled in their preferences, I would be the 13th choice."
The VC also cited the administrative and financial issues for NLUD as not becoming part of CLAT.
Today, NLUD has become one of the most reputed law schools in India and has secured #2nd rank in NIRF ranking of law schools in 2020. Not only this, but NLU Delhi is also maintaining its top position from past 3-4 years.
Success of AILET
NLU Delhi received only 4000 applications in the first year of bringing AILET. However, since then the number of applications for AILET has increased steadily. Last year (2019) more than 18,000 students appeared for NLU Delhi's AILET. The success of AILET is also one reason why NLU Delhi would like to maintain a separate place in the hearts of law aspirants.
Around 65,000 candidates appear in CLAT, while around 18,000 candidates appear in AILET. The exam pattern of CLAT has been changed in 2019, it is now a comprehension based test conducted to test the reading and critical thinking abilities of the candidates. On the other hand, AILET is an objective type test conducted to test the candidates on various topics. Below are the highlights of CLAT vs AILET.
CLAT vs AILET - Highlights
Particulars

CLAT

AILET

Conducting body

Consortium of NLUs

NLU Delhi

Test type

Comprehension based test with MCQs

Objective type test with MCQs

Total number of questions

150

150

Participating law schools

22 national law universities plus more than 50 law schools

NLU Delhi

Total number of seats

Approx 2500 in UG CLAT

Approx 724 in PG CLAT

110 seats in BA LLB

70 seats in LLM

Level of competition

High

High, but CLAT is considered a tougher exam than AILET
National Law University Delhi - Fast facts
NLU Delhi offers BA LLB, LLM and PhD programmes through AILET.

The university offers 110 seats in BA LLB programmes through AILET while 10 seats are filled by foreign nationals on merit basis.

Under LLM programme, NLUD offers 70 seats through AILET and 10 seats to foreign nationals on direct admission basis. 8 seats are offered in PhD programmes through AILET.
Also, Read:
NLSIU Banglore fee structure and seat matrix
Questions related to AILET
Showing 307 out of 307 Questions