The Kerala Law Entrance Examination (KLEE) is a highly competitive examination that paves the way for aspiring law students to gain admission to prestigious law colleges in Kerala. Success in this examination requires a strategic and focused approach. In this article, we will delve into the various aspects of how to prepare effectively for the KLEE 2024, from study materials and books to tips on tackling its challenges.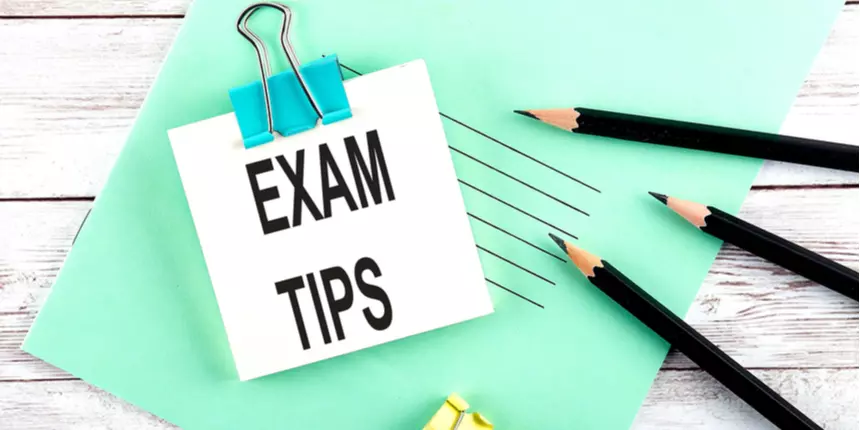 How to Prepare for KLEE 2024 - Syllabus & Exam Pattern, Study Plan
Understanding KLEE:
The KLEE is conducted annually to select candidates for various law programs offered by the colleges in Kerala. It tests candidates on areas such as General English, General Knowledge, Mathematics, and Logical Reasoning. The examination is known for its moderate difficulty level, and with the right preparation, candidates can excel.
Eligibility Criteria for KLEE 2024:
Outlined below is crucial information concerning the eligibility criteria for the entrance test, provided for the ease of applicants:
Age Requirement:
Candidates who have attained the age of seventeen years or above are eligible to apply for the entrance test. The university has not stipulated a maximum age limit for candidates seeking to appear in the entrance examination.
Nationality:
Enrollment in the university is accessible to individuals who are citizens of India
Academic Requirement:
Prospective candidates desiring admission to the university must have successfully finished their Higher Secondary Certificate (HSC) examinations from an accredited board.
Minimum Marks for Qualification:
For candidates falling under the general category, a minimum of 45% marks in the qualifying examination is necessary.
SEBC candidates must achieve a score surpassing 42% in their Higher Secondary Certificate (HSC) exams.
Applicants belonging to reserved categories like SC and ST must attain at least forty marks to fulfill the eligibility criteria.
KLEE 2024 Examination Pattern:
Outlined below is essential information regarding the format of the entrance test, presented for the convenience of applicants:
The entrance examination will encompass questions of the objective type.

The question paper will encompass a grand total of two hundred questions.

Candidates will have a duration of 3 hours to finish the paper.

The question paper will be segregated into three separate sections.

Each correct answer will be awarded 3 marks.

An incorrect answer will result in a deduction of one mark.
KLEE Marking Scheme:
Three marks will be allotted for every correct answer.

A deduction of one mark will occur for each incorrect answer.

No marks will be deducted in cases of no response.

If more than two responses are provided, it will be treated as an incorrect answer, resulting in negative marking.
How to Prepare for KLEE 2024:
Understand the Syllabus: The first step in preparing for any examination is understanding KLEE syllabus thoroughly. Collect the official syllabus for KLEE 2024 and create a study plan based on the topics mentioned. Allocate more time to topics that you find challenging.

Gather Study Materials: Having the right study materials is crucial for success. Search for reliable KLEE study material PDFs online. Look for sources that cover all the subjects comprehensively and are up-to-date with the latest patterns and trends of the exam.

KLEE Exam Study Material PDFs: Utilize the power of digital resources. There are several websites and platforms that provide free or paid KLEE exam study material PDFs. These materials often include practice questions, mock tests, and past year's papers. Incorporate these resources into your study routine for a well-rounded preparation.

Recommended Books: While online resources are valuable, don't underestimate the importance of traditional books. Look for KLEE entrance exam books that are recommended by experts or toppers. Some popular choices include "KLEE Exam Guide" by XYZ, "Mastering KLEE: A Comprehensive Guide" by ABC, and "KLEE Success Mantra" by PQR.

Create a Study Plan: Time management is key. Create a study plan that covers all the subjects and topics, giving more time to areas you find challenging. Divide your study time into manageable segments, and ensure you include breaks to avoid burnout.

Practice Regularly: Consistent practice is vital. Dedicate time each day to solving practice questions and mock tests. This helps you become familiar with the exam pattern, enhances your time management skills, and builds your confidence.

Analyze and Improve: After taking mock tests or practicing questions, analyze your performance. Identify your strengths and weaknesses. Focus on improving your weak areas while maintaining your strengths.

Stay Updated: Stay updated with current affairs and legal developments. This is particularly important for the General Knowledge section. Subscribe to newspapers, follow legal blogs, and engage with news websites to enhance your awareness.

Time Management: Time is of the essence in any competitive exam. Practice solving questions within the allocated time frame. Learn techniques to quickly analyze and answer questions, especially in the Logical Reasoning and Mathematics sections.

Mock Tests: As the exam date approaches, take full-length mock tests to simulate the real exam environment. This helps in managing exam pressure, enhances time management skills, and provides a realistic assessment of your preparation
Also check - Best Colleges in India Accepting KLEE
Let's delve deeper into how to prepare for KLEE 2024 based on its syllabus:
Understanding the Syllabus:
The KLEE syllabus covers various subjects, each with its own set of topics. Understanding the syllabus is crucial as it provides a roadmap for your preparation. Here's a breakdown of the syllabus and how to tackle each subject effectively:
General English:
This section tests your proficiency in the English language, including grammar, vocabulary, and comprehension.

Strengthen your grammar skills by studying topics like tenses, articles, prepositions, and sentence structure.

Enhance your vocabulary by reading newspapers, magazines, and English literature.

Practice reading comprehension passages to improve your comprehension skills and speed.
General Knowledge:
This section evaluates your awareness of current affairs, general knowledge, and social issues.

Stay updated with national and international news through newspapers, news websites, and current affairs magazines.

Study historical events, government policies, important dates, and notable personalities.

Engage in discussions and debates on current issues to broaden your perspective.
Mathematics:
The mathematics section includes topics from arithmetic, algebra, geometry, and data interpretation.

Review fundamental mathematical concepts, such as percentages, ratios, fractions, and basic algebraic equations.

Practice solving mathematical problems to improve your speed and accuracy.

Learn shortcut methods for calculations to save time during the exam.
Logical Reasoning:
Logical reasoning assesses your ability to analyze patterns, solve puzzles, and draw logical conclusions.

Practice solving different types of reasoning puzzles, such as syllogisms, coding-decoding, and analogies.

Develop your analytical skills by attempting brain teasers and logical puzzles regularly.

Work on improving your critical thinking and problem-solving abilities.
Creating a Subject-Specific Study Plan:
Now that you understand the syllabus breakdown, create a study plan that focuses on each subject. Allocate time based on your proficiency and the difficulty level of the topics. Here's how to structure your study plan:
Divide Your Time: Divide your study time into separate blocks for each subject. Dedicate more time to subjects you find challenging.

Subject-wise Practice: Focus on one subject at a time. For instance, dedicate one day to General English, another to General Knowledge, and so on.

Regular Revision: Plan regular revision sessions to reinforce your understanding of each subject. Revision helps in retaining information for the long term.

Mock Tests: Integrate subject-specific mock tests into your study plan. This helps you identify areas that need improvement and adjust your focus accordingly.

Seek Clarification: If you encounter difficulties while studying a particular topic, don't hesitate to seek clarification from teachers, mentors, or online resources.
Additional Tips for Subject Preparation:
General English: Read English newspapers, novels, and magazines to improve your language skills. Focus on comprehension exercises to enhance your reading abilities.

General Knowledge: Stay updated with current affairs by reading newspapers and following reliable news sources. Engage in group discussions to exchange perspectives on contemporary issues.

Mathematics: Practice solving mathematical problems regularly. Create a formula sheet for quick reference during revision. Work on your problem-solving speed.

Logical Reasoning: Solve puzzles and riddles regularly to sharpen your logical thinking. Learn the different types of reasoning questions and practice solving them systematically.
KLEE 2023 topics-wise weightage for 5 years LLB and 3 years LLB entrance exam:
| | | |
| --- | --- | --- |
| Sections | No. of questions | Maximum marks |
| General English | 60 | 180 |
| General Knowledge | 45 | 135 |
| Arithmetic and Mental Ability | 25 | 75 |
| Aptitude for Legal Studies | 70 | 210 |
| Total | 200 | 600 |
| | |
| --- | --- |
| Sections | Topics generally asked |
| General English | "Reading Comprehension, Word Usage, Vocabulary, Grammar, Inference-based questions, Synonyms, Antonyms, Foreign Words/Phrase, Para Jumbles, etc" |
| General Knowledge | "International events, UN bodies, Major developments in the areas of sports, geopolitics and important environmental agreements; Current affairs; Eminent personalities; Sports; Awards and honours; etc" |
| Arithmetic and Mental Ability | "Average, Profit & Loss, Percentage, Time & Distance, Time & Work, Simplification, Ratio and Proportion, Simple / Compound Interest, Problems based on age" |
| Aptitude for Legal Studies | "Law of Torts, Vicarious Liability, Strict Liability, Law of Crimes, Contracts and, Constitutional Law, International Law, Intellectual Property Rights, Legal Awareness covering Constitutional Law and Polity". |
In conclusion, a strategic approach to preparing for KLEE 2024, based on the syllabus breakdown, will significantly enhance your chances of success. Creating a study plan tailored to the subjects, practicing consistently, and seeking improvement through mock tests and revisions will make your preparation comprehensive and effective. Remember that dedication, persistence, and a positive mindset are key factors in conquering the KLEE exam. Good luck on your KLEE journey!
Also check -