How to prepare for KLEE 2020
How to prepare for KLEE 2020 - Commissioner of Entrance Exam, Kerala conducted KLEE 2020 on June 20 for 3-year LLB course while for 5-year LLB course, the exam was held on June 22. Candidates preparing for KLEE 2020 will need to study subjects like English, general knowledge and legal aptitude. Apart from knowing what to study, candidates must be aware of various preparation tips and tricks that may help in cracking KLEE. The article 'How to prepare for KLEE 2020' describes the detailed preparation tips and suggests some measures that may help the candidates score better and secure a seat in top KLEE 2020 accepting colleges. To know how to prepare for KLEE 2020, read the complete article below.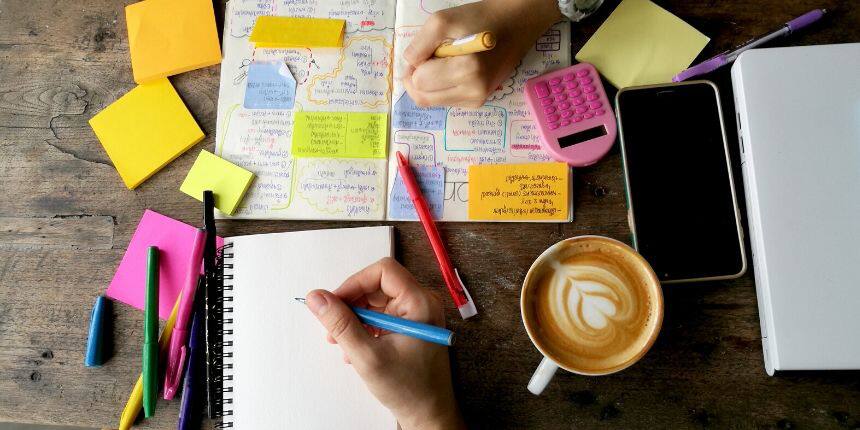 LATEST - KLEE 2020 was held on June 20 and June 22. To check all details - Click here
KLEE 2020 - Exam dates
| | |
| --- | --- |
| Law courses | Date (Announced) |
| 3-year LLB | June 20, 2020 |
| 5-year LLB | June 22, 2020 |
How to crack KLEE 2020?
The conducting body has prescribed an exam pattern and syllabus for all candidates going to appear in Kerala law entrance exam 2020. The exam pattern and syllabus are very important information from the point of KLEE 2020 preparation. Candidates must be aware of both the exam pattern and syllabus, before planning their preparation. Candidates can refer to the information provided below to understand the KLEE exam pattern and syllabus.
KLEE exam pattern 2020
Exam mode

Online (Computer based test)

Exam duration

Two hours

Type of questions

Multiple choice type questions

Total number of questions

200

Maximum marks

600

Marking scheme

Correct answer - 3 marks

Incorrect answer - one mark will be deducted
KLEE syllabus 2020
| | |
| --- | --- |
| Subject | Questions to be asked |
| General English, Grammar | 65 |
| Current affairs and General knowledge | 65 |
| Legal aptitude | 70 |
How to prepare for Kerala Law Entrance exam 2020 - Tip and tricks
The law entrance test, KLEE 2020 tests candidates ability to understand the basics of law along with the language skill (English) and awareness of current events and general knowledge. Candidates preparing for KLEE 2020 can follow the general preparation tips as mentioned below.
Make a study plan
To make the most out of the remaining time, candidates must make a study plan, because a plan at place ensures that if one adhere to it, the maximum of KLEE syllabus can be covered. The study plan should include all subjects covered in the syllabus while keeping some time for mocks.
Focus on legal aptitude
This section carries the maximum weightage in the exam and will be very important for the candidates. One must supplement the legal aptitude with the current events and affairs in the field of law. For 3-year LLB, the questions in legal aptitude will be of graduation level while for KLEE 5-year LLB, the questions will be on moderate side, of intermediate level.
Read daily newspapers
During the course of KLEE preparation, one must read the daily newspaper. Reading one good newspaper (preferably an english newspaper) will keep the candidates updated with the current events and developments of national and international importance. Not only this, reading a daily newspaper also enhances the English section and improves the reading ability.
Make short notes and revise the important topics
While reading the topics, candidates should also make handwritten, short notes. Having self made short notes will help the candidates at the time of revision because it will not be possible to read a complete book again and again.
Candidates should revise the important topics on a regular interval. Revision ensures that candidates are not forgetting the topics they have already covered, thus making the KLEE preparation a lot more effective.
Attempt mock tests
To score better in the entrance test, candidates must prepare themselves in advance by solving mock tests. During the last 2-3 months, candidates should attempt at least 2 mocks each day. Just giving the mock tests is not enough, one must analyze the outcomes after completing the test and work on the grey areas. Practicing the mock tests will also help in improving the speed thus preparing the candidates for the exam day.
Frequently Asked Question (FAQs) - How to prepare for KLEE 2020
Question: When will the KLEE 2020 be conducted for five-year LLB?
Answer:
The KLEE 2020 for 5-year LLb will be conducted on April 26, 2020.
Question: What subjects do I need to prepare for KLEE 2020?
Answer:
As per the KLEE syllabus, candidates need to study legal aptitude, English and General knowledge.
Question: Will there be any negative marking in KLEE 2020?
Answer:
es, as part of negative marking, one mark will be deducted for each incorrect answer.
Question: What newspaper should I read for KLEE preparation 2020?
Answer:
You may read any good newspaper such as Indian Express, The Hindu, Danik Jagaran, The Telegraph.
Questions related to KLEE
Showing 62 out of 62 Questions