How to prepare for CLAT 2020 with mock test
How to prepare for CLAT 2020 with mock test - Success comes when to have a proper plan, stick to that plan, and resourcefully try to achieve it. The same goes with trying to ace the CLAT 2020 exam, as one needs to make all the right moves, including taking mock tests for CLAT 2020. In fact the role of mock tests is so vital in doing well in the national-level exam that "how to prepare for CLAT 2020 with mock tests" is a question almost on every candidate's lips. But is simply taking a few mock tests enough, or one should scatter their preparation time table with mock tests. Many CLAT aspirants also want to know how effective are these mock tests. So, in this article on "how to prepare for CLAT 2020 with mock tests' we answer some of the pressing questions candidates have about these tests.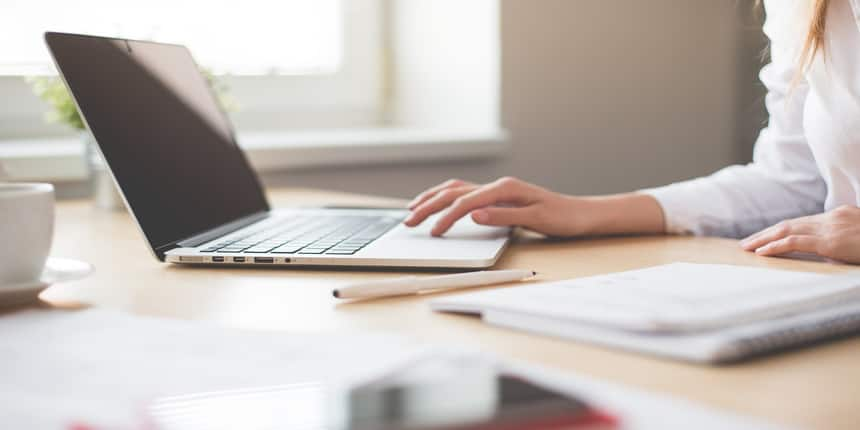 The offline-based CLAT 2020 has been postponed. The last date to submit CLAT application form 2020 is July 1.
The argument in favor of CLAT 2020 mock tests
The candidate by taking the mock test of CLAT 2020 will be able to experience an exam-like environment that will help them get ready for D-day.

Also, considering mock tests are dry run of the actual thing, it will include many ingredients like a timer as in the actual exam. So, the mock test can help candidates learn time management.

Mock tests are best tools to improve one's accuracy. After every exam, the candidate may check the mistakes and find out if there is a pattern. If yes, the candidate must find a way to fix the loose ends.

Yet another benefit of taking CLAT 2020 mock test for preparation is it will help the candidate gauge exam environment, and how to handle pressure. Remember, it is this pressure which causes the candidate to make silly mistakes to otherwise straightforward answers.
Rajneesh Singh, a law exam expert says, "CLAT aspirants must take as many online tests, mock tests and section tests as possible to improve speed and accuracy."
How many mock tests are sufficient for CLAT 2020 preparation?
Strictly speaking, no definite number can be assigned to this question, as every candidate is different. The best way to approach this dilemma is to take as many mock tests as is required to gain enough confidence about one's problem solving skills, accuracy and time management.
Solve CLAT Sample Papers to back mock tests
Ideally one should start solving sample papers from the very start, for example after completing a topic. The candidate can solve all relevant questions to that topic. Care must be taken to solve questions with different concepts and variations; it will enable the candidate to understand the chapters better and also teach them how various concepts can be used for problem solving.
How to prepare for CLAT 2020 with mock test- Self-analysis of performance
It must be noted that the mere solving of CLAT mock test will not yield the desired result without proper analysis of one's performance in these tests.
Here are some ways in which the candidates can analyze their performance and hone their CLAT 2020 preparation.
Mock tests will contain questions ranging from easy to moderate to difficult. Candidates have to finish the test within the stipulated time. So, in a way the candidate will learn how to best use his or her time.

Also, solving CLAT 2020 mock tests will teach the candidate which section to tackle first, or what to do with an immovable question.

Mock tests can be used to identify strong and weak areas. While solving mock tests during their preparation for CLAT 2020, candidates will be confronted with sections that will challenge them. Nikita Garg, who bagged AIR 1 in the year 2014 has this to say, "I used to take regular mock tests to assess my progress which gave me proper direction towards SWOT (Strength Weakness Opportunity Threat) analysis." Once she knew her weak areas, she set upon fixing the weaknesses.

Mock tests can help candidates increase their speed. Typically, the more mock tests one takes, the faster one is likely to get and thus complete the CLAT question paper with time to spare.

Saumya Singh, who bagged AIR 1 in CLAT 2019, started taking mock tests since he was in Class XI, "I solved around 30 mock tests when I was in class XI and around 50 in class XII. There is no ideal time to start taking mock tests since nobody can actually complete the CLAT preparation. There is no syllabus. One can easily start taking mock tests after one-two months of preparation. This will help you keep a check on what has been done and what is remaining.
Last week preparation tips for CLAT 2020 with mock test
The last week leading up to the exam should comprise extensively of CLAT 2020 mock test, may be up to 3-4 a day, which tallies to around 20-25 for the week. The success in these mock tests will stand testament to the readiness of the candidate for the CLAT 2020 exam. Alternately, if the candidate falters in any area, he/she would need to work on those areas to plug the holes. Also, along with mock tests, one must continue doing revision of important topics, and update oneself on current affairs.
Rajendra Khadav, Crack CLAT Tutorials Director, while discussing the role of mock tests in the last week of preparation, quipped, "During the last week of CLAT preparation, one should start taking at least three mock tests on a daily basis, which means by the time they appear for the national-level law entrance exam, they must have gone through 20-21 full-length mock tests." He stresses, "These tests would help candidates improve their thinking and reacting capability in the stipulated time."
Considering the last week is the fag end of CLAT 2020 preparation, one must one stick to topic that the candidate has already dealt with, and stay away from new topics.
Frequently Asked Question (FAQs) - How to prepare for CLAT 2020 with mock test
Question: Where can one take CLAT 2020 mock tests?
Answer:
The consortium of NLUs release CLAT mock tests on its official website for both UG and PG programs.
Question: What type of questions will be included in the CLAT mock test 2020?
Answer:
The mock test would include similar type of questions to those that will be asked in the CLAT 2020 exam.
Question: What is the benefit of taking CLAT 2020 mock test?
Answer:
By taking mock tests, one will learn about types of questions asked, difficulty level, and one's weaknesses. Also mock tests can help one improve time management skills and accuracy.
Question: What is the best time to take mock tests?
Answer:
Mock tests are usually taken closer to the exam, say one month from the exam. That being said there is no fixed rule as to when to take mock tests and one can add them to their preparation much earlier.
Question: Should the candidate also solve sample papers along with mock tests?
Answer:
Yes, sample papers should be an integral part of CLAT preparation, and must be used from the beginning.
Questions related to CLAT
Showing 6929 out of 6929 Questions