How to get success in CLAT 2023 - The Consortium of National Law Universities (CNLU) has slated to conduct the Common Law Admission Test (CLAT) 2023 on December 18, 2022. Candidates appearing for CLAT 2023 can get admission to top 22 NLUs and many other private affiliated colleges. The national level law entrance test will be conducted for both undergraduate (UG) and Postgraduate programmes. Candidates willing to appear in the exam might be wondering whether there are any special tips and tricks that will help them get success in CLAT 2023. In this article we will discuss some important tips and tricks that will help candidates to get success in CLAT 2023.
Latest: CLAT Previous Year Question/Sample papers. Free Download
Don't Miss: CLAT 2023 Preparation: Tips by Expert. Check Now | Top Legal Maxims. Check Now
Colleges Accepting Applications: To check the list of Institutions accepting BA/B.Com LLB Applications Click Here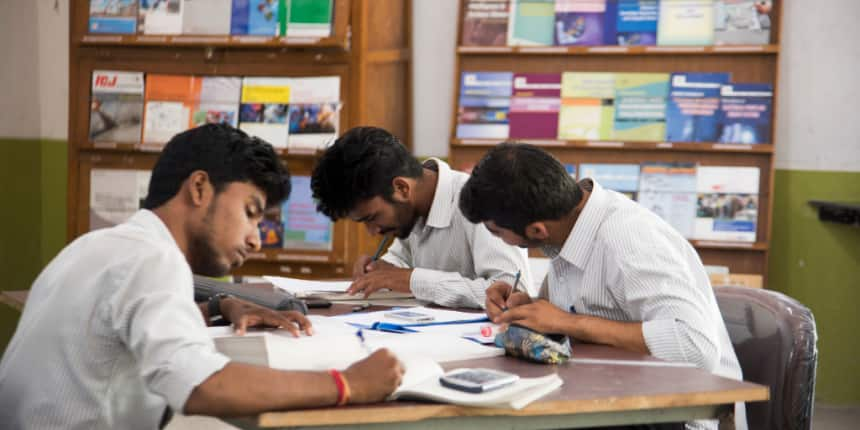 How to get success in CLAT 2023 - Tips and Tricks
How to get success in CLAT 2023?
CLAT is one of the most important and competitive law entrance exams in the country. Candidates aspiring to get admission to the NLUs need to secure good scores in the examination. However, to get good marks and a higher rank candidates need to follow a definite strategy, ample dedication and intensive preparation.
CLAT Exam Pattern 2023
Aspirants to get success in CLAT 2023 should understand the CLAT 2023 exam pattern before starting their preparation for CLAT 2023. CLAT questions are framed to measure the reasoning capabilities and aptitude of the candidates. Candidates can check exam pattern of CLAT 2023 in the table given below:
CLAT 2023 exam pattern
Particulars

Details

Type of questions

Multiple choice questions (MCQs)

Number of questions

Mode of exam

Pen-and-paper based

Test duration

2 hours

Marking scheme

Each question will carry 1 mark.

An incorrect question will invite a penalty of 0.25 marks.
CLAT Preparation Tips 2023
To get success in CLAT 2023 candidates should understand the exam prior to starting their preparation. Candidates can follow the preparation tips given below to get success in CLAT 2023:
Understand the Exam Pattern and Syllabus
The candidates willing to get success in CLAT 2023 should follow the updated syllabus and exam pattern. Candidates should know about all the 5 sections in CLAT exam and look at the types of questions, total number of questions, marking schemes and other relevant information related to CLAT 2023. CLAT syllabus will help candidates in selecting the appropriate books and study materials for CLAT preparation. The CLAT 2023 syllabus is given below:
CLAT Question/Sample papers
Candidates can download CLAT Previous Year Question/Sample papers from here.
Free Download
Get a Proper Study Routine
After going through the CLAT 2023 syllabus and exam pattern candidates should make a proper study routine to prepare for CLAT 2023. The study timing should be evenly distributed based on the subject weightage and the weak areas. By following a strategic study routine candidates can cover CLAT 2023 syllabus on time and also get sufficient time to revise the short notes as well as sample papers.
Choose the Right Study Materials
Candidates while preparing for CLAT 2023 should choose the right study materials, books and other relevant resources. They should select the CLAT 2023 sample papers book to keep practicing on the topics. The candidates should read only recommended books for CLAT 2023 that covers all the syllabus properly with proper explanations and examples. Some of the recommended CLAT 2023 books are mentioned below:
High School English Grammar and Composition by Wren & Martin

GK Today and newspapers

Analytical and Logical Reasoning by R.S. Aggarwal

Legal Awareness and Legal Reasoning by A P Bhardwaj

Quantitative Aptitude by RS Aggarwal
Prepare Study Notes
Candidates at the time of studying for CLAT 2023 should keep on preparing notes. These notes will help them at the time of revision while preparing for CLAT 2023 before the exam.
Do Proper and Regular Revisions
Apart from studying important study materials and practicing question papers, revision is also highly significant. By revising the topics regularly candidates can understand their weak points and overcome their weaknesses.
Practice Mock Tests and CLAT Previous Years Question Papers
CLAT mock tests and sample papers are the most important aspect of CLAT preparation. The CLAT 2023 mock tests will help candidates in understanding the actual exam pattern. Candidates after attempting the sample papers and mock tests should analyze their weak areas and then work on it. The candidates can also take CLAT mock tests by recreating the exam conditions. It will help them to solve CLAT 2023 questions within the given time limits.
Learn to Manage Time
To obtain higher marks in CLAT 2023 candidates should have both speed and accuracy. Candidates by learning the important time management and practicing the questions properly can overcome the exam pressure. Following effective time management skills will help them attempt all the questions without feeling the pressure and within the stipulated time.