How to get success in CLAT 2020 - Tips and Tricks
How to get success in CLAT 2020 - The consortium of NLUs will conduct CLAT 2020 on August 22. Now, with the release of CLAT schedule, law aspirants are left with less than five months and the remaining time will be as valuable as anything for getting success in CLAT 2020. In a crowd of more than 50,000, carving out a place in NLUs will require an effort of the will, and 'How to get success in CLAT 2020' attempts to help candidates in their journey with a guide to preparation. This year, with the changes introduced in CLAT, the exam will be different; a bit descriptive, comprehensive and more importantly, less number of questions will be asked in the test paper, so candidates will have to adopt a different strategy to get success in CLAT 2020. Read the complete article 'how to get success in CLAT 2020' to know more about the CLAT preparation tips, changes in CLAT 2020 and other related information.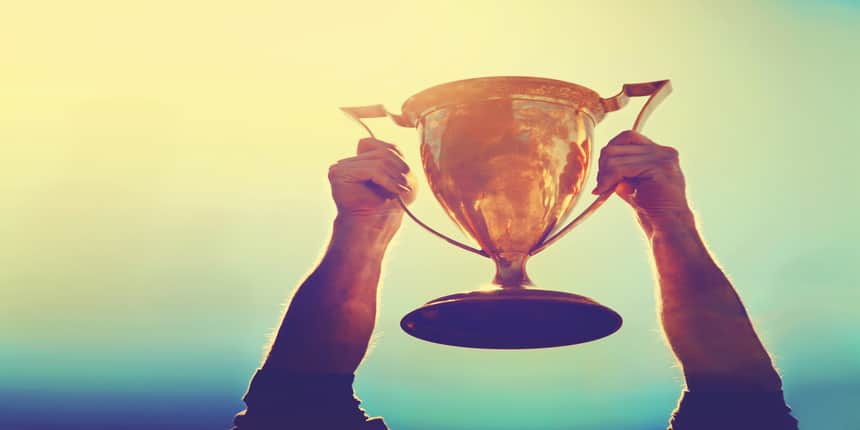 LATEST - Major changes to CLAT exam pattern 2020 are approved - Check here
CLAT 2020 - Key dates
| | |
| --- | --- |
| Event | Dates |
| CLAT 2020 application window | January 1, 2020 - July 10, 2020 |
| Exam date | August 22, 2020 |
| Result declaration | To be notified |
How to get success in CLAT 2020
The Consortium of NLUs, in a press release, approved the major overhaul to the CLAT exam which indicates the shift towards more descriptive type papers from the earlier ones. Thus, to get success in CLAT 2020, candidates will have to change their approach accordingly. The conducting body is clearly looking for candidates who are more competent in reading texts and demonstrate skills in inferential reasoning, as explained by Prof. Mustafa, chairman of CLAT consortium in a press release.
To get success in CLAT 2020, still, the fundamentals remains the same. Candidates must check the syllabus and updated CLAT exam pattern 2020. The conducting body has changed the CLAT exam pattern and it includes some of the points mentioned below.
CLAT 2020 exam pattern (Updated)
There will be 150 MCQs in CLAT UG and 100 questions in CLAT PG 2020.

The entrance test will be an offline test.

Time duration will be of two hours.

The entrance test for CLAT UG will be intermediate level.

Quantitative aptitude will be based on questions of 10th standard level.

CLAT syllabus 2020 will be asked from English, Current affairs and general knowledge, Legal reasoning, Logical reasoning and Quantitative aptitude.

Cut-offs are introduced in CLAT 2020 LLM for objective type paper; candidates will have to secure at least 40%(35% in case of SC/ST/PWD candidates).
How to adopt the new changes introduced in CLAT 2020
Several candidates must be preparing CLAT in full swing when the changes were announced. And, now what lies ahead is to prepare according to the new changes. A few points that we can deduct from the words of Prof. Mustafa and the press release might guide you to prepare CLAT 2020 in right order.
The standard of questions will be of intermediate level as asking questions above intermediate level would be a bit unfair to the candidates.

Comprehension and descriptive type questions will be asked in more numbers, so conceptual clarity will matter a lot to get success in CLAT 2020 rather than just mugging up the facts.

The number of questions is now down to 150 from 200, so candidates will have more time to attempt the test paper, but given that, more descriptive type questions are going to be asked, candidates must practice such questions in good numbers as descriptive questions might turn time-consuming.
CLAT preparation Tips 2020
Being the most popular law entrance exam in India, CLAT 2020 will witness a competition of some level. Thus, only targeted preparation will be something that can secure a seat in NLUs. In the course of CLAT preparation, some tips that might help you in clearing CLAT 2020 are given below.
Keep yourself updated with the syllabus and exam pattern
As we have mentioned above, there has been some changes to the exam pattern and syllabus, thus candidates must be aware of these at the first point. The CLAT syllabus clarifies what topics the candidates need to study to get success in CLAT 2020 while the exam pattern ensures that how and in what manner the CLAT 2020 will be conducted. To cover the syllabus, candidates can refer to some of the best books for CLAT as recommended by many toppers and experts.
Focus more on conceptual clarity
With the updated exam pattern of CLAT 2020, candidates will have to prepare themselves for comprehensive and descriptive type of questions. Comprehension based questions will be asked from subjects like Quantitative Ability, English, Current Affairs, Deductive Reasoning and Logical Reasoning. Even the legal aptitude portion will include questions such as preposition and facts etc. Attempting such questions requires more conceptual clarity than just mugging up of facts. Even the current affairs section is also expected to include descriptive type questions such as assertion-reason etc.
Make a study plan to get success in CLAT 2020
The study plan, at first point, assures that if you stick with it, the syllabus of CLAT 2020 can be covered well within time. Also, much of CLAT preparation depends on the consistency of the candidate. Rajendra Khadav, Director of CrackCLAT Tutorials says, "I would suggest CLAT aspirants go for a routine study of 8-9 hours daily. However, the study hours may differ for different candidates." so, what matters is consistency as not having a study plan may result in scattered preparation which doesn't bring much confidence.
Be smart - Prioritises the subjects in the right manner
Looking at the subject-wise marks distribution, we can infer that some subjects/topics are highly important while some carry lesser weightage. So, candidates must be smart enough to prioritise subjects like legal aptitude, current affairs, General knowledge. If we go by the updated exam pattern, the quantitative aptitude will now be of 10th standard, so looking anything beyond 10th standard wouldn't be a smart idea, especially when it carries the minimum weightage in the exam.
Prepare daily current affairs
The sections like current affairs and general awareness will contain questions from daily events of national and international importance and others. Candidates must prepare these sections on a daily basis by reading the newspapers and monthly magazines. Candidates should be well aware of the current affairs of past 6-8 months, and the monthly magazines can be referred for preparation. The following study material can be used for covering current affairs.
The Hindu newspaper

The Indian Express

Danik Jagaran

Pratiyogita Darpan

GKToday
Attempt mock tests for a more effective preparation
Mock tests prepare the candidates for the exam day and becomes an inevitable part of preparation. Regarding mock tests, Saumya Singh, CLAT 2019 topper says, 'CLAT is basically based on practice. So, mock tests are very important' Moreover the 2019 topper spent 1-2 hours daily, just analyzing the mock tests, which gave him an edge in CLAT preparation.
Frequently Asked Question (FAQs) - How to get success in CLAT 2020 - Tips and Tricks
Question: How many questions will be asked in CLAT 2020?
Answer:
As per the updated exam pattern, there will be 150 questions in CLAT UG, while 100 questions will be asked in CLAT PG along with 2 subjective type questions.
Question: Why solving mock tests are important for CLAT 2020?
Answer:
Solving CLAT mock tests gives a reality check of the preparation, thus helps in more effective preparation.
Question: When will the CLAT 2020 be conducted?
Answer:
The CLAT is scheduled to be conducted on May 10, 2020.
Questions related to CLAT
Showing 7230 out of 7230 Questions